HTC One Runs Windows
HTC One Runs Windows
HTC One for Windows Phone uses the same hardware as the Android version.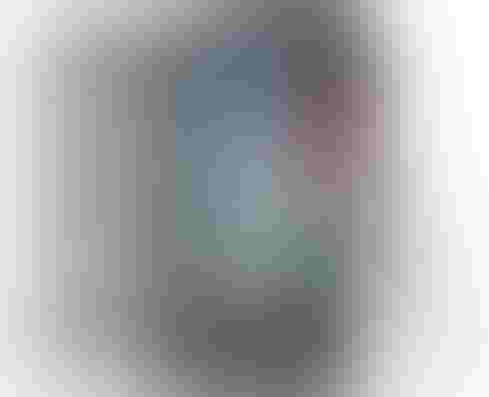 5 Inexpensive Smartphones: No Perfect Choice
5 Inexpensive Smartphones: No Perfect Choice (Click image for larger view and slideshow.)
HTC on Tuesday announced a new version of its flagship One smartphone and traded Google's operating system for Microsoft's. The HTC One for Windows Phone is a premium device and a Verizon Wireless exclusive. It goes on sale August 20 for just $99 with a contract.
HTC showed off the original One (M8) in March. The new device is identical as far as the hardware is concerned. HTC said every bit of silicon inside is the same, as is the attractive aluminum design. It packs in 1920 x 1080 pixels to give it full HD resolution. The Super LCD 3 panel is bright, colorful, and sharp. The One for Windows Phone has a Qualcomm Snapdragon 801 processor on board. It has four 2.3-GHz cores with 2GB of RAM and 32 GB of storage. The One for Windows Phone supports microSD cards up to 128 GB, meaning it can hold up to a combined 160 GB of music, photos, movies, and more.
The One for Windows Phone features the usual spate of expected smartphone specs. It includes NFC, Bluetooth 4.0, dual-band WiFi, GPS, and support for worldwide 3G and LTE 4G networks. It takes advantage of Qualcomm's Quick Charge 2.0 for 75% faster charging (with the right power adapter), and includes an IR transceiver for controlling home theater equipment.
HTC also carried over the One's novel camera design. The main 4-Ultrapixel sensor is joined by a 2-megapixel secondary sensor, but this sensor is not capturing images. Instead, it is recording point-of-view information and helping assist with focus. This additional camera element lets HTC add some fun editing effects that include 3-D images and the ability to adjust depth-of-field on a whim. The One also features a 5-megapixel user-facing camera for selfies. It even includes a selfie shooting mode for the owner who loves themselves as much as their phone. HTC said it had to do some extra work with Microsoft in order to get these new features to work with the Windows Phone platform.
[Here is a topic for discussion: Does Microsoft Have Its Mojo Back?]
Speaking of which, this new device is the first Windows Phone HTC has shipped for some time. The company has shied away from Windows Phone the last two years, introducing only the HTC X and XS. The One for Windows Phone is its first smartphone to ship with Windows Phone 8.1.1. It includes Cortana, Action Center, custom lock screens, and all the other goodies associated with the latest version of Windows Phone. HTC managed to port its Blinkfeed application to Windows Phone, which has its own Live Tile for the Start screen. The Windows Phone version of the One does lose some of the Android version's motion gestures.
As far as Windows Phones go, the HTC One for Windows Phone is an appealing option. The metal design may steal sales away from Microsoft and its Lumia devices, thanks to its slick appearance and high-end materials. Its exclusivity to Verizon Wireless may hinder HTC a bit, but it left enough wiggle room in the press release language to imply other carriers might offer the device later this year.
HTC is re-entering the Windows Phone market at in interesting time. Windows Phone's market share has dropped in the US to just 1.5%. Perhaps this premium handset, which stands in stark contrast to the polycarbonate designs from Microsoft/Nokia, is just the kick in the pants Windows Phone needs to regain some of its lost presence.
The HTC One for Windows Phone reaches stores Wednesday, August 20. Verizon is asking $99 with a contract, but is also offering it at $30 per month with a Verizon Edge plan.
Cloud Connect (Sept. 29 to Oct. 2, 2014) brings its "cloud-as–business–enabler" programming to Interop New York for the first time in 2014. The two-day Cloud Connect Summit will give Interop attendees an intensive immersion in how to leverage the cloud to drive innovation and growth for their business. In addition to the Summit, Interop will feature five cloud workshops programmed by Cloud Connect. The Interop Expo will also feature a Cloud Connect Zone showcasing cloud companies' technology solutions. Register with Discount Code MPIWK for $200 off Total Access or Cloud Connect Summit Passes.
Never Miss a Beat: Get a snapshot of the issues affecting the IT industry straight to your inbox.
You May Also Like
---