IBM Apps For Apple iOS: Not Siri Meets Watson
IBM Apps For Apple iOS: Not Siri Meets Watson
IBM releases first wave of enterprise apps for Apple iOS. Niche apps for airlines, insurance, banking, and government sound useful, but not revolutionary.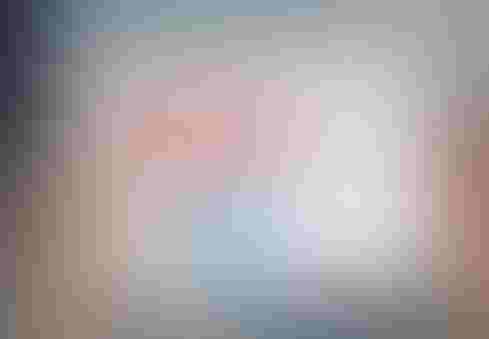 A view of one of IBM's MobileFirst for iOS apps for banking.
If you were expecting "Siri meets Watson" in an executive digital assistant, you'll have to wait. IBM and Apple introduced the first wave of IBM MobileFirst for iOS apps on Wednesday, and they're best described as, well... nichey.
When IBM and Apple announced their alliance in July, the news hit like a bombshell. It dominated the headlines for days, with tech pundits and the mainstream press alike spinning out waves of speculation about what the pairing might yield.
For their part, IBM and Apple promised exactly what they announced on Wednesday: a portfolio of industry-specific enterprise apps for Apple iPhone and iPad that integrate IBM cloud services. But now that specific application titles are here, you might wonder what all the fuss was about.
[Want a sampling of what app vendors are up to? Read Workday Streamlines Mobile Apps.]
For travel and transportation: A Plan Flight app promises to let pilots view schedules, flight plans, and crew manifests in advance, contact ground crews while in flight to report issues, and make better-informed decisions about fueling. Passenger+ is designed to empower flight crews to offer personalized services to passengers, using frequent flier data to support special offers, rebooking, and baggage information.
For retail: Sales associates can check customer profiles and make suggestions based on purchase histories with the Sales Assist app. They can also check inventory, locate items in-store, and ship out-of-stock items. Pick & Pack combines proximity-based tech with back-end inventory insight to improve order fulfillment.
For banking, insurance, and finance: Advise & Grow is designed to help bankers help small-business clients by exposing client profiles and share-of-business insights so the bank can offer personalized recommendations and offers. Retention is designed to give insurance agents client profiles, retention-risk scores, renewal alerts, and recommendations. E-signature support helps with finalizing transactions and issuing new policies. Trusted Advice lets financial advisors examine client portfolios on an iPad while sitting with customers in a kitchen or local coffee shop. They can use modeling tools, test recommended investment strategies, and then execute trades.
For government: Easing workloads and supporting better decision-making, a Case Advice app adjusts case priorities based on "real-time, analytics-driven insights," according to IBM, and "assesses risk based on predictive analysis." Incident Aware is designed to covert an iPhone into a crime-prevention asset, giving law enforcement types access to maps and video-feeds at incident locations as well as information about victim status, escalation risk, and crime history.
For telecom: An Expert Tech app uses native iOS capabilities including FaceTime. Location services and route-optimization capabilities (for field-service teams) are said to speed customer service and improve customer satisfaction while improving worker productivity.
All of these apps certainly sound useful, but many of the features and capabilities also sound familiar. Accessing customer profiles, coming up with personalized recommendations, and completing secure transactions from mobile devices is nothing new to any of these industries. According to IBM, the innovation comes from better-exploiting corporate data and applying advanced analytics.
"What's innovative is that we're making it really easy for enterprises to unlock data that they have stuck in their back-end systems, provide analytical insights tailored for specific job roles, and make that consumable and matched to the way people use these devices," said Michael Gilfix, IBM's director for enterprise mobile, in a phone interview with InformationWeek.
Enterprise app vendors including SAP, Oracle, Salesforce.com, and Workday have certainly delivered mobile apps that make use of back-end data, and they're offering analytics and personalization against that data as well. Gilfix insists IBM's approach is more advanced.
"What others typically do is provide a really simple report or basic field entry," he said. "We've gone beyond that by looking at the workflow of what people do in their role, and we've rethought that workflow and reoriented the solution to solving their problems."
IBM cited charter customers including Citi, Air Canada, and Sprint that have collaborated with IBM and Apple on app development, and Gilfix said there are more than 50 customers at various stages of deployment.
In addition to providing these apps, IBM is supporting fleet-scale device management, including private app catalogues, data- and transaction-security services, and consulting around integration of analytics, workflows, and cloud storage. IBM supports the entire mobile-device lifecycle, including procurement, provisioning, activation, 24/7 AppleCare for the Enterprise device support, and device retirement and exchange.
Wednesday's announcement covers just the first wave in a portfolio that will eventually include more than 100 apps from IBM and Apple. "We've learned a lot working with Apple on what really makes for a transformative enterprise app, and we're going to bring that insight to many different job roles across industries," Gilfix said. He declined to cite specific industries or planned dates for the next wave of apps.
Apply now for the 2015 InformationWeek Elite 100, which recognizes the most innovative users of technology to advance a company's business goals. Winners will be recognized at the InformationWeek Conference, April 27-28, 2015, at the Mandalay Bay in Las Vegas. Application period ends Jan. 16, 2015.
Never Miss a Beat: Get a snapshot of the issues affecting the IT industry straight to your inbox.
You May Also Like
---