Intel CEO: 'Make Everything Smart'
Intel CEO: 'Make Everything Smart'
Intel Inside will take on a whole new meaning in the age of wearable tech and the Internet of Things.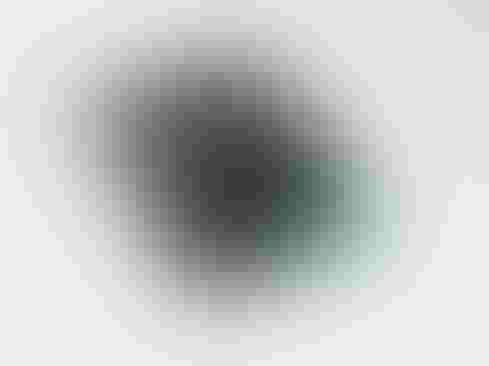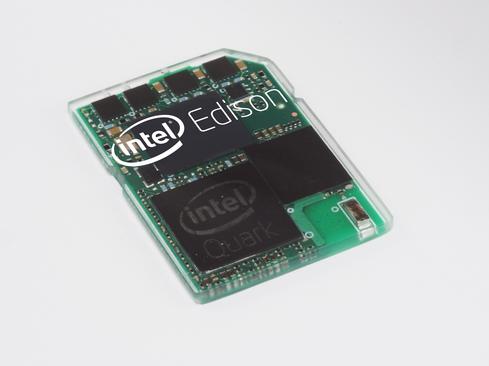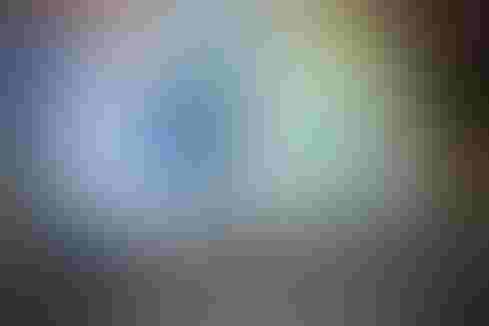 CES 2014: 8 Technologies To Watch
CES 2014: 8 Technologies To Watch (Click image for larger view and slideshow.)
Intel CEO Brian Krzanich faced myriad questions as he took the stage Monday night to deliver his keynote speech at the International Consumer Electronics Show in Las Vegas. Chief among the concerns: After missing the initial shift from PCs to mobile devices, how can the company make up the ground it has lost to ARM-based competitors?
Making his first CES appearance since taking the company reins in May from Paul Otellini, Krzanich articulated an ambitious plan that extends well beyond smartphones or tablets: "Make everything smart."
A marketing catchphrase waiting to happen, the remark would have smacked of typical Silicon Valley hyperbole if not for one fact: When Intel's new boss says "everything," he evidently means it literally.
From biometric earphones that track the wearer's heart rate to a coffee mug that doubles as a baby monitor, Krzanich showed off a wide range of prototypes and reference designs, almost all of them dedicated to a single idea: If people use an object, that object will probably be more useful with an Intel chip inside. These objects still include PCs, of course, but if Intel's past was defined by servers and computers, Krzanich sees its future in wearable technology and the Internet of Things.
The demonstrations included Edison, a low-energy system-on-a-chip that's about the size of an SD card. Coming in mid-2014, Edison supports Linux, includes WiFi and Bluetooth connectivity, and can link to an app store. The keynote also introduced the first Edison-powered product, called Nursery 2.0. It relies on a small device (a turtle in this case) that attaches to an infant's clothing and measures the child's temperature and heart rate. The device communicates this information to a smart coffee mug that presents a visualization of the data.


Intel's Smart Coffee Mug
Krzanich's presentation also featured a smart headset that, in an ostensible nod to Iron Man, is called Jarvis. The technology worked with an Intel-designed personal assistant during the keynote but could theoretically be connected to others, such as Apple's Siri. Intel claims the device obeys natural language commands, which hypothetically means users will soon be able to speak freely to their devices, rather than relying on the combination of specific and stilted phrases that are required today.
[Pebble wants wearable tech to be a fashion statement. See Pebble Steel Gives Smartwatches A Makeover.]
Other highlights included the aforementioned earbuds, which not only track the user's fitness but can also switch to more motivational music if it senses the wearer is lagging during a workout. Intel also demonstrated a smartwatch that incorporates geo-fencing technology to pinpoint the wearer's location, and then uses this data in combination with the wearer's calendar to determine where he or she is supposed to be, and to deliver directions if he or she isn't yet at the desired location.
Intel additionally debuted a charging bowl that begins replenishing devices as soon as they're dropped inside -- no plugs required. If the users will soon carry, not only smartphones, but also a variety of wearable devices, such a low-maintenance approach to charging could be very welcome.
It remains to be seen, though, how quickly users will embrace these new devices. Wearable technology is one of the biggest emphases at this year's CES -- but enthusiasm among tradeshow exhibitors doesn't always translate to market success. Products such as Google Glass and Samsung's Galaxy Gear smartwatch are still seen as nascent experiments, rather than inevitable game-changers.
Krzanich said wearables aren't yet ubiquitous because current efforts are "not solving real-world problems." He said that making all devices smart will help wearable technology deliver the features people actually want and need.
In an emailed statement, Forrester analyst J.P. Gownder said he expects wearable technology to advance at CES, but he cautioned that "the supply side outstrips the buyer side, partly because [early products] lack business models." But though Gownder sees short-term stumbling blocks, he expects wearable devices will be mainstream by 2020, and that the enterprise market for such devices will eclipse the consumer market.
Whether the scenario involves consumers or employees, wearable devices will still need to pass another important test -- fashion. Many of today's devices are either ostentatiously geeky, like Google Glass, or discouragingly clunky, like most of the smartwatches available. Intel announced partnerships that seek to change this, including unions with Barneys and the Council of Fashion Designers of America.
Intel also announced a contest that will award $1.3 million in prizes to the inventors of particularly viable wearable concepts. The first-place winner will walk away with a cool $500,000, and the top 10 entrants will be connected to partners that can help them bring their ideas to market.
Michael Endler joined InformationWeek as an associate editor in 2012. Michael graduated from Stanford in 2005 and previously worked in talent representation, as a freelance copywriter and photojournalist, and as a teacher.
Too many companies treat digital and mobile strategies as pet projects. Here are four ideas to shake up your company. Also in the Digital Disruption issue of InformationWeek: Six enduring truths about selecting enterprise software. (Free registration required.)
Never Miss a Beat: Get a snapshot of the issues affecting the IT industry straight to your inbox.
You May Also Like
---