IoT Happily Steps into Background
IoT Happily Steps into Background
The Internet of Things has stepped out of the spotlight that focuses on buzzwords. Now is when the real work gets done.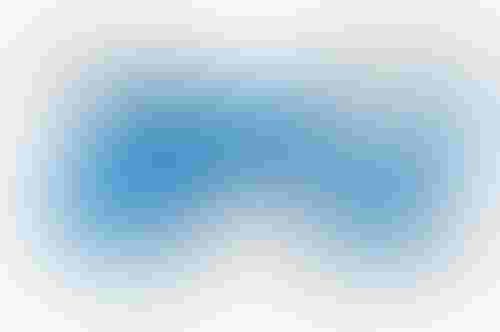 For a period of time, starting about 18 months ago, the Internet of Things was top of mind, for good or for bad.
IoT was everywhere -- in the media, in product plans, and in marketing -- and it was a love/hate relationship for many of us. We loved the idea of the smart home, smart car, smart refrigerator (although I still think that one is a dumb idea for the home). The IoT was going to drive us to work, cook our dinner, and make sure that our work followed us wherever we went. Then we worried about who would know what we were buying and where we traveled, when we were goofing off at work, and what happened in the boudoir. What was our cable box tracking, and who could access it? Skeptics asked, "Why do we even need an Internet of Things?"
Now, think for a minute. How many IoT headlines have you seen in the past month? When is the last time you heard an IoT horror story? How long has it been since you thought, "Gee, I'd love to finish my book on the drive to work?"
Much of IoT's promise may have fallen into what the Gartner Hype Cycle labels as the trough of disillusionment, but I like to think that IoT has moved into what I would refer to as the "age of reality."
Reality is where a technology concept shifts from buzzword into where the hard work gets done. It's where we think hard about what the technology can do for us, whether it is helping a business grow revenue or profits or it is guiding us through our days. It's where we learn what applications we don't really care about.
Some IoT applications are easy to justify. It makes sense that a factory or truck fleet values IoT data to aid with preventive maintenance and energy efficiency. It's logical that a restaurant chain would use IoT to ensure a steady supply of fresh ingredients. Those are the no-brainers.
Tracking digital employee badges as they travel through a corporate campus? It might make sense for some organizations engaged in classified work, maybe not for the average company. Our "age of reality" is where we make those decisions, even in the home. It's when we finally realize the the Internet of Things isn't a single thing or an all-knowing interconnected set of networks, but a set of technologies that can be used for specific applications.
This is the time when we decide whether we will trust web-based home security cameras, and whether we need Alexa to open and close our window blinds or if we might have to lift our oversized butts off the couch for five minutes.
This is the time when researchers figure out what the shorter term reality is for autonomous cars. Should we go for completely driverless vehicles? Or is the reality a few million cars equipped with automated lane departure controls and collision threat detection? It's a time when businesses and consumers start to think about whether the most advanced functions that any technology promises are worth the price and the risks.
This "age of reality" isn't unique to our IoT adoption. Every major technology shift goes through something similar; hype, crash, build, enhance. When we adopted PCs they were little more than fancy calculators, typewriters, and game machines. It took 20 years for the PC to truly mature (with help from the Web). We're seeing the same pattern with mobile phones, which have reached their real potential only in the past few years.
Every technology goes through various stages in their evolution, long after initial adoption. We discover what the tech can actually do versus what we might want it to do. Some of our original "wants" fade from memory while new capabilities emerge. If anyone says they looked at the "bag phone" of the early 1990s and thought "this would make a great device for music and video," they are lying.
So it is with IoT, over the next decade or two it will support business and personal uses that we cannot imagine today. Meanwhile, some of today's "wants" involving IoT will prove frivolous or not feasible. For now, IoT has stepped away from center stage so people can put it to work in real applications that we might not see for a couple years. It's where IT and analytics pros take charge, while marketers focus on today's buzzword.
Never Miss a Beat: Get a snapshot of the issues affecting the IT industry straight to your inbox.
You May Also Like
---