iPad Air 2 Vs. Surface Pro 3: No Comparison
iPad Air 2 Vs. Surface Pro 3: No Comparison
Comparisons between Apple's iPad Air 2 and Microsoft's Surface Pro 3 are both inevitable and misguided.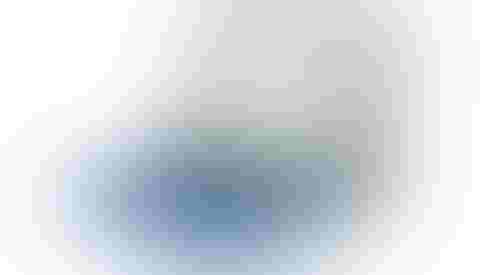 that the iPad isn't some kind of PC replacement; it's a new category of device whose uses are still evolving. Yes, iPads support Microsoft Office and Apple's iWork, but the company remains almost stubbornly resistant to the idea of keyboard covers and other accessories that might allow users to mistake Apple's tablets for some sort of ad hoc laptop. The iPad isn't about hunkering down in a cubicle for traditional office work; it's about interacting with the world through a mobile digital interface, consuming content in a more intimate way, and exploring new ways to create and share.
With new unions between OS X Yosemite and iOS 8, iPads also become a more fluid companion for Macs. You probably don't want to tap out a dissertation on an iPad Air 2, but with Continuity, you could type up a few paragraphs on your Mac, pick up your iPad, and have your newly written content immediately available for review as you walk out the door. Windows 8.1 supports content syncing across devices, but whereas Microsoft wants to put tablet and laptop into one form factor, Apple is keeping its devices distinct and instead focusing on ways to seamlessly share data between them.
The Surface Pro 3 can fulfill some of the same purposes as an iPad -- but in a materially different way. The app gap is part of the problem. Modern touch apps available for Windows 8.1 are often less polished and sophisticated than those on iOS, and as mentioned, the iOS library features many more titles. But hardware is part of the problem too.

The Pro 3 is thin and light, perhaps the best hybrid device currently available. But hybridity still demands compromise. If you're going to set the Surface Pro 3 on its kickstand to type a report or watch a movie on Netflix, it's a great device. But it won't handle in your hand like an iPad Air 2 and it won't balance in your lap as easily as a traditional laptop. Microsoft's tablet offers a compelling, if still developing, digital stylus experience, and its beautiful 12-inch screen, which feels like a notepad in your hands, is ergonomically suited to this use. But for other tablet use cases, the device simply feels a bit large and unwieldy.
The Pro 3's most satisfying use is as an ultra-light but still powerful laptop. Indeed, rather than choosing between the Surface Pro and a new iPad, most users should probably compare Microsoft's tablet to the MacBook Air. With its 2-in-1 premise, Microsoft's tablet is technically more versatile than Apple's laptop. But with an immature Modern app catalogue and a design that tries to balance somewhat opposing needs, the Surface's laptop use case is much more compelling than its tablet mode. The Air lacks touchscreen capabilities and has a relatively dated screen, but because it has a traditional clamshell design instead of the Pro 3's kickstand, Apple's laptop is easier to balance on your lap. The MacBook Air and Surface Pro 3 might not be perfect comparisons, in other words, but they overlap much more than the Pro 3 and the iPad Air 2.
Ultimately, if you feel torn between an iPad and a Surface, step back and think about how you're likely to use each device. Even ARM-based Surfaces such as the Surface 2, which lacks support for legacy desktop apps, are more useful as small laptops than as hybrid tablets. Surfaces are not tablets in the same "pure" sense that iPads are. For those interested in a true tablet rather than a hybrid, Google's newly announced Nexus 9 is a better iPad alternative than the Surface Pro 3 is.
Even though the Surface and iPad lines have grown more distinct over time, comparisons between the two product families are likely become more intense in 2015. With Intel's new Broadwell chips shipping, the Pro 3 will be due for a replacement sooner than later. Apple, meanwhile, is expected to release an iPad Pro with a 12.9-inch screen.
The Internet of Things demands reliable connectivity, but standards remain up in the air. Here's how to kick your IoT strategy into high gear. Get the new IoT Goes Mobile issue of InformationWeek Tech Digest today. (Free registration required.)
Never Miss a Beat: Get a snapshot of the issues affecting the IT industry straight to your inbox.
You May Also Like
---