Is Your IT Team Working In A Vacuum?
Is Your IT Team Working In A Vacuum?
Consider these three ways to make sure IT's goals is aligned with the goals of your business.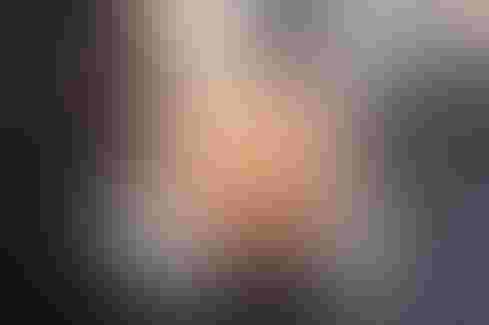 If you have been in business and tech for any length of time, you've been involved in the nightmare scenario where your IT strategy isn't aligning with the goals of your business.
In my experience, it usually looks like this: Executive management is taking the IT department to task, your teams are operating with no clear vision of where the tasks are going to lead, and no one trusts each other. Then it gets worse.
Unfortunately, this bad scenario is more often the norm than many of us care to think. One of the challenges of leading IT teams is finding a way to make sure this doesn't happen. While there's never going to be one failsafe way to manage this process, I'm going to offer a few guidelines to make sure your IT strategy is aligned with your company's overall goals and, just as importantly, to ensure that IT strategy is driven by IT pros.
1. Get your CTO or IT directors involved early
A key challenge in aligning IT and business strategy has been the absence of strong CTO involvement. Without CTO leadership, situations will arise where non-tech people are driving the IT strategy with little understanding of the capabilities and needs.
[Don't forsake the importance of good communication and business savvy. Read 3 Non-Technical Skills IT Managers Should Hire For]
So it's extremely important to get the IT team involved early by being unafraid to voice your opinions and concerns in meetings and, most importantly, by selling your CEO on the importance of the CTO and the IT department to the organization's success. Just as important, when you do get involved, make sure you are proactive in offering solutions and not just activities. That way you can begin to reposition the IT department as a source of innovation and problem solving.
2. Set specific vision tied to larger goals
One challenge that all companies face at some point is how do you set strategy and manage towards that strategy.
When you are setting goals and working with your IT team to align with organizational strategy, it's important that you place the emphasis on outcome-based goals. This will keep your managers from focusing too much on simple tasks that they can check off and get them moving towards assigning work from the angle of "how does this move us towards our larger goals?"
Ultimately, no one cares if you completed all the tasks on a checklist. But you will get the company's attention if you can say that your IT team developed a workaround that can save the company millions in lost productivity or gain millions in new revenue. For example, the NBA's Miami Heat have been developing and rolling out a new app and in-game experiences that allow fans to avoid traffic, order directly from their seats, and avoid long concession lines. This helped the team boost its operating revenue by more than $38 million between 2013 and 2014.
3. Communicate
Communication is vital to all your work as an IT leader, but especially when you need to make sure that your strategy is aligned with company goals. By communicating consistently with your team and other teams including operations, marketing, and sales you can help push forward a specific vision that's based more on the company's vision and less on day-to-day activities.
As Shazia Sami, COO of home automation company Ottomate, shared with me: "It's important to speak to people because stakeholder involvement is key. If you don't do a great job of communicating at every step of the process, the IT strategy can be driven by non-tech people that don't have a clear understanding of how to most effectively use IT for change and innovation."
And, that's the real takeaway: If you don't actively communicate your ideas and vision, don't be surprised when someone else is pushing their agenda onto you.
I'm curious about how you make sure your goals are aligned with the organization's goals. Let me know in the comments section. 
Our InformationWeek Elite 100 issue -- our 26th ranking of technology innovators -- shines a spotlight on businesses that are succeeding because of their digital strategies. We take a close at look at the top five companies in this year's ranking and the eight winners of our Business Innovation awards, and offer 20 great ideas that you can use in your company. We also provide a ranked list of our Elite 100 innovators. Read our InformationWeek Elite 100 issue today.
Never Miss a Beat: Get a snapshot of the issues affecting the IT industry straight to your inbox.
You May Also Like
---