IT Jobs Remain Strong Despite the Pandemic
IT Jobs Remain Strong Despite the Pandemic
16.3 Million Americans are unemployed right now, but IT positions are relatively safe.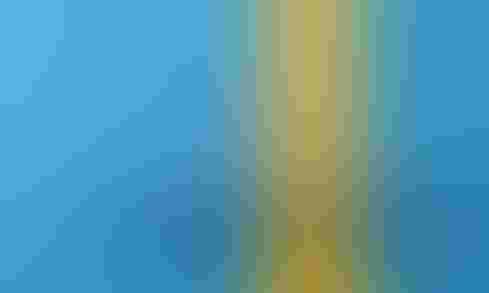 Image: ink drop - stock.adobe.com
IT professionals are some of the least likely people to lose their jobs in today's whipsaw economic climate. According to data that David Foote, co-founder, chief analyst and chief research officer at research and advisory firm Foote Partners, gathered from the Bureau of Labor Statistics (BLS), 181,300 IT jobs were lost in April 2020, 17,100 in May, 5,700 in June and 6,400 in July. But that's not a lot compared to the 10.2% US unemployment rate of 16.3 million unemployed persons the BLS reported for July.
Clearly, IT jobs in hard-hit sectors such as hospitality are at greater risk than jobs in other industries. Regardless of what industry an organization is in or what size the company may be, it cannot afford to be less digital than it was before the COVID-19 outbreak.
"The total US tech labor force is about 12.2 million by reasonable estimates. However, it's much larger than that if you include all the business-tech hybrid jobs, that is, those that require technology knowledge/skills/capabilities beyond simply being a user of tech," said Foote. "By our estimation that would add another 24 million or so to the 12.2 for a total of approximately 36 million. The total US civilian labor force is approximately 160 million." 
Do certifications matter?
Foote Partners recently distributed a 67-page press release partially summarizing its Third Quarter 2020 Tech Skills Demand and Pay Trends Report and IT Skills and Certification Volatility Index, both of which are updated every three months using data contributed by 3,602 US and Canadian employers.
The latest findings state that employers awarded cash premiums for 593 non-certified tech skills in the second quarter of 2020, which equals 9.6% of a base salary on average for a single non-certified skill. However, the average market values for 508 tech certifications decreased from April to June -- down more than 2% overall. Those tech certifications equal 6.9% of base salary on average for a single certification.
The cash market value of 593 non-certified tech skills increased by 0.6% overall during the second quarter of 2020. Of the eight categories tracked, management/methodology/process, operating systems, database, application development, messaging and communications and systems/networking increased while web development/ecommerce and SAP and enterprise business applications both decreased during the second quarter and annually.
Meanwhile, 508 tech certifications lost more value as a group, down an average of 2.2% in the second quarter. The certification categories tracked include architecture/project management, information security, database, app development/programming language, systems administration/engineering, foundation level and training and web development.
Non-certified tech skills and certifications are further divided up into value "gainers" and "losers" because some certifications, even in the same category, are considered more valuable than others. For example, Apache Camel skills are more valuable than other gainers in the Application Development Skills category, while JBehave was in last place among the losers.
Important IT labor trends to consider
As Foote Partners' press release points out, before the pandemic, organizations were focused on digital transformation, cybersecurity and keeping increasingly complex systems running smoothly. Some of the new assumptions influencing the tech labor market today include:
Predatory hiring practices, principally by large employers

Need for significant upskilling and retraining

Likely reduction in middle management jobs, like the 2008 Great Recession

Stay-at-home workforce continuing after [the] pandemic winds down

Acceleration of automation, including AI

Amped up digital transformation
Foote Partners does not see technology innovation slowing down at all. "Technology innovation is going to flourish just like it did in 2008," said Foote. 
While some industry segments, such as the hospitality industry have been hit hard, Foote Partners observes that others are actively hiring and improving their skills mix including:
Banking/finance/insurance

Consulting and professional services

Online retailers and dotcoms in niche service areas
Foote explained that his firm usually wouldn't include law enforcement or education among the hot industries but law enforcement uses a lot of tech, and education is trying to figure out how to blend the traditional on-campus classroom model with online learning.
"It's not as easy as just saying, 'Go Zoom," said Foote. "Not all disciplines are based on discussion. Some are based on labs or teams of people get together and build things."
Opportunities for IT expansion
Automation was already well underway before the pandemic hit, and Foote Partners sees that accelerating.
"Automation has been a big thing for many years. It started with productivity, then it went into manufacturing, then it went into the office. I think you're at a new level of automation, probably administrative tasks," said Foote.
AI and machine learning are making some forms of automation more intelligent and they're also assisting with cybersecurity and disaster recovery.
"Clearly the threats are getting worse. When I was at RSA presenting at the end of February, I made a big point of telling [the audience] that if you're looking to continue your job in security, you need to have basic AI skills," said Foote.

David Foote, Foote Partners
On the flip side, security leaders need to ensure effective governance via their security architectures, which have people and process elements such as defining the roles and responsibilities of cybersecurity staff members and implementing a mechanism to monitor the output logic and upgrades of AI algorithms. When putting together a security team, don't overlook the importance of diversity including people with non-traditional backgrounds such as psychology and legal defense.
In addition to describing some of the capabilities cybersecurity teams should have, the press release includes a prioritized list of use cases that managers and job searchers should consider as well as a list of "hot info/cybersecurity jobs," some of which are emerging and some of which have existed for decades. They include AI/machine learning, analytics and intelligence, audit and compliance, automation, cloud, DevSecOp, network access control, risk management and many different types of cybersecurity. Other tech growth areas include containerization, cloud and remote networking, big data and IoT.
Don't overlook the importance of soft skills when hiring employees or searching for a job, because they help make an organization more flexible and resilient.
Architecture is critical
Organizations already have a business architecture and a technology architecture, but what they tend to lack is a people architecture. Foote Partners calls it "Tech People Architecture", which applies traditional architecture principles and practices to human capital management. Some examples include strategy and capability roadmaps, phase gate blueprints, benchmarks, performance metrics and stakeholder management. Like the technology architecture, the people architecture should be able to adapt to change, including accommodating growth without introducing new problems.
For example, one people-related problem organizations face is titles and compensation.
"You shouldn't have people doing the same job, who are graded differently and earning different salaries," said Foote. "If you can't show a difference between what software engineers do in a data center, digital product group, or ecommerce group, you can go out and find salary surveys."
Since it's impossible to have ridiculously complex rules that cover all potential IT roles and skills, organizations must define something manageable. Foote Partners advances a concept called "Agile Compensation", which, according to the press release, "is the answer to the chaos created by the proliferation of technology related job titles and lack of consistency in job definition and pay programs across the enterprise for the same work performed."
"The pandemic ultimately [requires] companies to embrace change and literally rearchitect themselves for the new rules," said Foote. "This pandemic is not going away until probably the middle of 2022. You have to be building right now what your company will be [and for] what the world will look like in the middle of 2022."
Follow up with these IT Careers articles:
IT Career Paths You May Not Have Considered
IT Careers: 10 Industries with Job Openings Right Now
IT Careers: Planning Your Future When the Future Is Uncertain
Never Miss a Beat: Get a snapshot of the issues affecting the IT industry straight to your inbox.
You May Also Like
---