IT Jobs: Which States Show Most Growth?
IT Jobs: Which States Show Most Growth?
Texas leads in technology job growth in 2014, according to new hiring data, with Florida, North Carolina, Oregon, and Washington rounding out the top five.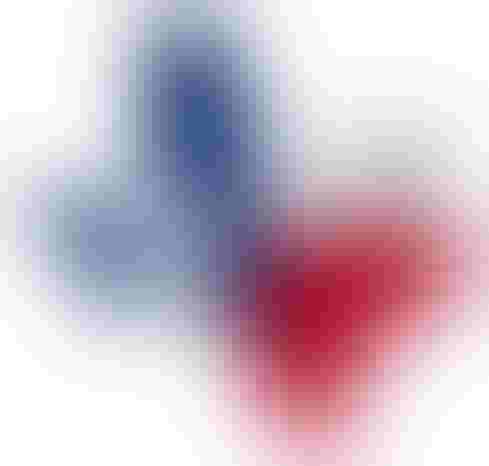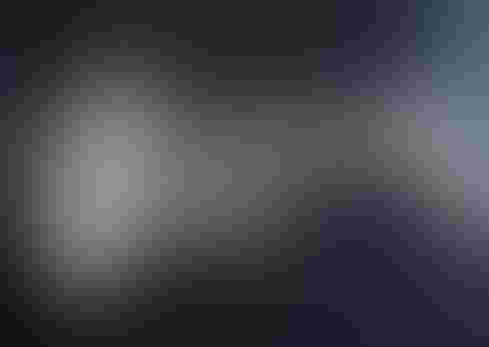 9 Job Hunt Tips For Older IT Pros
9 Job Hunt Tips For Older IT Pros (Click image for larger view and slideshow.)
Everything is bigger in Texas -- even IT job growth.
The second-largest state in the union by both population (where it's second to California) and land mass (second to Alaska) posted the biggest percentage gain in new technology-related jobs during the first six months of 2014, based on Bureau of Labor Statistics (BLS) data. The Lone Star State added 8,100 positions from January through June, bringing its combined IT payrolls to 143,000 people, a 6% increase.
Florida, North Carolina, Oregon, and Washington round out the top five states for IT job growth in Dice's August jobs report, which based its rankings on the new BLS numbers.
"There's widespread [IT job] growth, and lots and lots of states and cities are participating in this growth," Dice president Shravan Goli said in an interview.
[Let your code land you your next gig. Read IT Careers: Open Source, Open Resume.]
There are a few fundamentals driving both overall and state-specific increases in IT hiring, according to Goli. One is simply that the economy, though not necessarily dazzling its spectators, has steadily climbed its way out of the post-financial-crisis murk. That has given a jolt to hiring in states with established tech hubs -- like Texas -- that had suffered during the economic downturn. Goli cited Texas as one of the first states to return to pre-recession levels in terms of hiring activity on Dice. This factor can be seen in other states on the top-five list that have growing technology centers, such as Washington and North Carolina.
There have been some state-specific catalysts for IT hiring, such as Florida's attempts to expand its IT workforce through initiatives like techCAMP. Such efforts appear to be getting results: The state added almost as many IT jobs (4,100) in the first half of 2014 as it did in all of 2013.
"Florida is making a concerted effort to focus on growing its tech workforce by creating programs that reach into even early stages in high schools and middle schools," Goli said. Florida is not alone in its approach. "Each state is finding their way of attracting startups and established companies through programs that support and grow technology skills and create technology professionals."
The most recent federal jobs data is generally good news for IT job hunters nationwide: US employers added roughly 11,000 positions in July alone across four IT-relevant categories tracked by the BLS. The research firm Foote Partners noted that, though this trails the growth rate of the previous three months, it's an improvement from 2013 hiring, when employers added 8,967 IT jobs in the same month.
Another factor -- and perhaps the most powerful one -- fueling recent jobs growth around the country is IT expansion in industries other than technology itself.
"One of the bigger trends that is driving this growth, in my opinion, is that technology as a way of doing business has become a lot more pervasive," Dice's Goli said, listing sectors like retail, finance, and energy as examples. "All kinds of different companies are leveraging technology, especially as you think about big data, mobile, social, cloud, security -- all of these have given rise to new consumer and business touch-points and new opportunities [for companies] to grow their business."
This jives with a recent CEB report that predicts IT job creation in the tech industry itself will flatline or decline during the next several years, while IT payrolls will grow during the same timeframe in industries such as manufacturing, automotive, and retail.
That's already at least partially on display in Texas. Dice's Goli pointed to the oil and gas industry generating new IT jobs in Houston, a city not necessarily known as a tech hub, as one example. Even in traditional IT hotspots like Austin, new gigs aren't opening just at startups and established technology companies. Union Pacific Railroad is advertising an opening for a Java developer, for instance. Similarly, the utility company Austin Energy is hiring an IT Solutions Architect and other positions.
"The bigger driving force [behind IT jobs growth] is the pervasiveness of the requirement for technology professionals across a range of industries," Goli said. That's good news, in his view, because industry diversity better insulates IT pros from the vagaries of technology bubbles, such as the first dot-com boom, created by hungry investors and other factors. "There's a lot more buffer, as a result, if something [negative] were to happen."
Cyber criminals wielding APTs have plenty of innovative techniques to evade network and endpoint defenses. It's scary stuff, and ignorance is definitely not bliss. How to fight back? Think security that's distributed, stratified, and adaptive. Get the Advanced Attacks Demand New Defenses report today (free registration required).
Never Miss a Beat: Get a snapshot of the issues affecting the IT industry straight to your inbox.
You May Also Like
---