IT Pros Wooed With These Perks in Tight Job Market
IT Pros Wooed With These Perks in Tight Job Market
The unemployment rate is at 3.5% and IT pros are in high demand so employers are increasingly offering these perks to win the recruitment wars.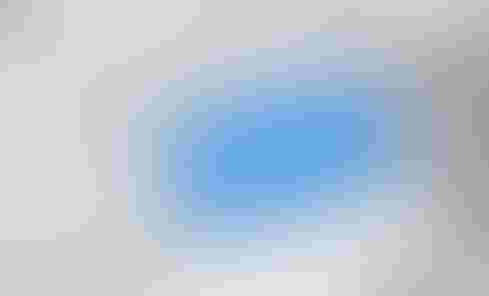 Image: md3d - stock.adobe.com
Despite a tiny speed bump to IT and other technology hiring in December 2019, the job market looks pretty sweet for workers across the board. The Bureau of Labor Statistics at the US Department of Labor reported an overall unemployment rate of 3.5% for December, essentially unchanged from the previous month. IT pros are actually very much in demand.
"IT is certainly among the most in demand where unemployment is zero or negative -- where you have more open jobs than people," said Jim Johnson, senior VP of Robert Half Technology told InformationWeek.
On one side, the market is great for IT pros looking to get paid more in their existing positions or by moving elsewhere. But for employers, that low unemployment rate means that their organizations are having a tough time filling vacancies and attracting talent. In fact, many may be making changes to help ease their recruitment efforts.
For instance, 76% of technology leaders say their company is offering extra perks or benefits to sweeten the pot for IT pros, according to Robert Half Technology research. These extra perks include things such as remote work opportunities and sign-on bonuses.
A full 60% of IT managers said that the main reasons for these changes are to gain a recruiting edge over competitors. Indeed, 33% said that it boosts staff retention.
At companies that don't currently offer additional perks, 58% said that doing so could help them find talent.
"Companies are really having to compete for people, and in the world of tech it's even more pronounced," Johnson said. "Trying to make sure you have the right people and keep the right people is something that companies are struggling with."

Jim Johnson
Johnson said that Robert Half's recent surveys show that half of HR managers are prepared to offer or are offering flexible work or telecommuting. In some cases that makes a lot of sense because the company is located in an expensive market while the prospective employee is located in another part of the country. But in other cases, telecommuting and flexible work arrangements can provide employees with an important benefit -- more time in their days because they don't have to spend them commuting in metropolitan areas with high congestion such as New York City or the San Francisco Bay Area.
"Offering telecommuting or remote work in places where commuting is a nightmare -- it's the nature of the market itself," Johnson said.
The new research from Robert Half Technology also showed that companies in Miami, Seattle, and Raleigh are the most likely to go above and beyond for IT staff. Johnson points out that Microsoft and Amazon are both in the Seattle area, and Miami has a large services industry, while Raleigh has an interesting blend of different industries.
"Those cities have to compete to keep people there and prevent them from going to other cities," Johnson said.
But don't think you necessarily need to move to one of those three cities in order to get a raise. The IT job market is hot everywhere in the US, according to Johnson.
"I am seeing this in every market I go to," he said. To meet the challenge, Johnson counsels employers to be proactive in terms of both recruitment and retention.
"Don't wait until you are ready to make an offer to get ahead of that conversation with HR," he said. "Make sure you have the right package ready and it's competitive. Also make sure that your current teams are engaged in their roles. Benchmark your compensation."
Not everyone is doing this now, but everyone should be, Johnson said.
"If they haven't, they know they need to now," he said. "They've seen the nightmare in front of them."
Read more of our articles on IT careers and skills:
5 IT Career Tips from Pros Who Know
IT Careers: 12 Job Skills in Demand for 2020
Never Miss a Beat: Get a snapshot of the issues affecting the IT industry straight to your inbox.
You May Also Like
---