IT Recruiting: Competing with the Googles and Amazons
IT Recruiting: Competing with the Googles and Amazons
Hiring top technology talent is crucial to moving into and succeeding in the digital age. But how do you compete against big tech companies?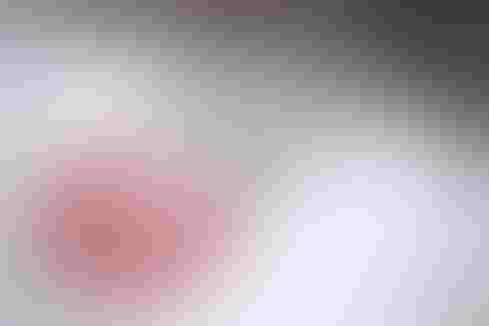 Image: alphaspirit - stock.adobe.com
In today's strong economy, it's a great market for IT professionals to find a new position and negotiate a strong compensation package. But for employers, there's a lot of competition also trying to recruit the best talent. It can be a challenge to attract in-demand employees such as IT professionals.
In an age of digital transformation, where so many traditional companies in a host of different industries are working to become software companies, too, the competition to recruit tech talent has gotten even hotter.
That's the environment where Progressive Insurance found itself a couple years ago. With the number of positions for IT workers expanding at the company, but the talent pool not growing at the same rate to meet the demand, the company needed to step up its game in how it recruited talent.
Progressive Insurance needed to hire developers, information security pros, and cloud specialists. Plus, the company now is seeing its data management and analytics program grow, too, according to Adam Worner, IT talent acquisition leader at Progressive, who spoke with InformationWeek about the challenges facing the Cleveland-based company.
"We've looked at how we recruit those individuals in technology a little bit differently," he said. "There's a high demand for those skill sets and a low unemployment rate."

Adam Worner
Progressive's career page at the end of February 2020 was heavy on job postings for technology jobs with titles that included Data Analyst Lead, Full Stack Developer, IT Manager, Software Developer, and Mobile Native Applications Developer, among others.
To meet the challenge, Progressive Insurance is working to distinguish itself as not just an insurance company, not just as a technology company, but also as a leader in technology. Worner said it's about changing the narrative about what Progressive Insurance is and what it has to offer to ambitious technology pros.
"It's important for us to be able to share that," Worner said. "We are maybe not one of the companies they think of as a leading tech company."
Because of that, Progressive Insurance's recruitment strategy for IT jobs must be deeper and more thoughtful than posting to job boards, or as Worner calls it, "Post and pray."
Instead, he said, Progressive Insurance has sought to humanize the experience beyond the job boards and beyond even participation in career fairs or interview days. The idea is to be able to create a more open networking experience for potential candidates.
For instance, Progressive Insurance has hosted a few MeetUp events at its Cleveland headquarters starting in April 2019. These events typically attract about 50 to 70 candidates and feature approximately 15 to 20 Progressive Insurance employees, including senior leaders.
"Our CIO has done it," Worner said. "One of our executives in data and analytics has done it."
Progressive Insurance has also partnered with organizations to put on these events, including a recent one with the sister organization for women of HackerX. Progressive has also included other area employers in the events as well.
Part of the focus, too, is on Progressive Insurance's two major offices for IT and tech workers: the headquarters in Cleveland, and a second big office in Colorado Springs. Progressive Insurance technology jobs are not in the tech hubs of Silicon Valley or in New York City, and Progressive Insurance is not really looking for remote workers. While Cleveland may be home to the Rock and Roll Hall of Fame, it's probably not the first choice of tech talent rock stars. It's not on the list of Top 10 US Cities for Tech Jobs. MeetUps help recruit local talent. But recruiting talent from outside the local area requires different tactics.
Worner said that Progressive Insurance brings serious candidates into the headquarters for a day. There are job interview sessions as part of that experience, sure, but it is also an opportunity for the candidate to get a better understanding of Progressive's commitment to being a technology leader, experience the corporate culture, meet with other employees about their experience, and potentially also take in some of the culture that Cleveland has to offer.
"Employment branding is a big focus," Worner said. Progressive Insurance wants job candidates to know that it is a tech company. "We want to let them know the type of tech team we have. It's a big one."
For more on IT recruiting and careers, check out these articles:
IT Careers: Top 10 US Cities for Tech Jobs
IT Salary Report 2020: Get Paid What You Are Worth
IT Careers: 10 Job Skills in High Demand This Year
Never Miss a Beat: Get a snapshot of the issues affecting the IT industry straight to your inbox.
You May Also Like
---