IT Recruiting: Time for New Approaches
IT Recruiting: Time for New Approaches
In today's market you'll need to find experienced IT people differently than you have in the past. IT leaders and other experts talk about how they do it.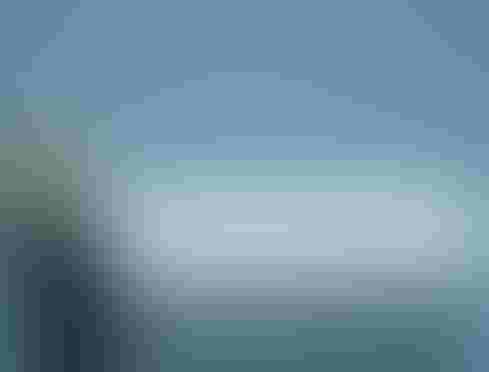 Time-tested ways of finding IT newbies still apply, but when it comes to luring experienced software engineers or DevOps leaders, today's hot job market means you need to get creative in who you look for and how you look for them.
For instance, take the fellow who was defending his PhD in German at a major university – and now works as an AWS Docker staffer at a midwestern health-services firm. His doctorate essentially "turned into an IT project" complete with audio snippets of various German dialects, video of people speaking, and other aspects, said Mike Heller, CTO at Carex Consulting Group. (Carex matched that candidate and employer.)
While that's not the sort of thing that happens every day in IT, there is a danger with today's automated resume-sorting tools that people who may be a great fit for a certain job are never located. That's why savvy IT leaders go out of their way to find good candidates.
Christopher McLaughlin-Brooks is the CIO at TaskUs, a provider of customer experience consulting and back office support for tech companies. He's hired approximately 75 IT pros in the past year, mostly architects, engineers, and IT operations and support staffers.
Most often, the IT staffers he wants to hire already have a job. So, his strategy is "to mine people out of their existing organizations. I reach out to big tech companies where people I know work," he said.
But you have to be careful with this approach, McLaughlin-Brooks said. "You don't want to launch an attack against a specific company. There are times when you need to work with them from a vendor perspective, if there's a security event that you're asking for their help with," for instance. "It's always a dance."
Matt Mead, CTO at SPR consulting, also uses this technique. "You need to need to entice [candidates] from their happily employed place," he said. "Find ways to have meaningful conversations and sell them on what your company's doing. You're not just sifting through online hiring boards anymore."
SPR sponsors meetups, where experts present to people already in the field. "While we're there, we do a soft sell. It's a lengthy, expensive process – but I don't know any other way," Mead said. Other IT execs have used hackathons to similar effect.
Work your word-of-mouth network
Atte Lahtiranta, CTO of Oath, said he relies a great deal on word-of-mouth – references from IT pros already employed at the company. "That helps find some hidden gems," he said. "But sometimes you miss the things you don't even know you should be looking at."
It doesn't help that there are sometimes major differences in the way people define their own skills. Sometimes that means a person who truly believes they are an expert – because perhaps they are at their current employer – is not-so-expert when compared to others in the field.
It comes down to a conversation or call, to find out how much they really do know. "Some of our best developers didn't train to be developers; it was just a tool to get the job done," Lahtiranta said. However, he added, "We haven't found anything that truly solves the issue. Getting more candidates" in the door is key.
Geographic changes and co-working spaces
Another key change is allowing people to work where they want to. Oath's Lahtiranta, and other executives, said that the hiring model of putting X people in Y location is no longer viable. "You have to go to where the talent is," he said. Even just two years ago, Oath focused on hiring people in one or two specific geographic areas, but "now we're wider," he said.
EY, the big consulting firm, is creating co-working spaces for clients who need help hiring for new digital roles including data scientists and user experience designers. "The digital talent is typically very different from the core talent you had in the past," said Woody Driggs, who advises customers about digital transformation for EY Americas.
So, EY is opening centers in different locations – Austin, Texas being one – to attract talent to work for various clients side-by-side. "You're competing with the big platform providers, and IT pros want environments that are interesting and exciting. Co-locating them with like people helps clients build that capability," Driggs said.
Never Miss a Beat: Get a snapshot of the issues affecting the IT industry straight to your inbox.
You May Also Like
---