IT Reskilling More Important Than Ever
IT Reskilling More Important Than Ever
Luckily, more options exist to help both companies and their individual employees get up to speed on new IT skills quickly.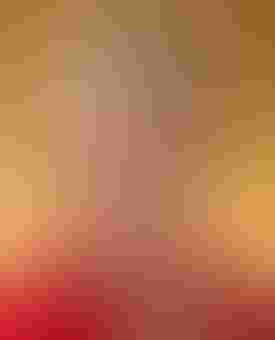 Given the mega-shortages in today's job market, savvy IT leaders are turning to a source of talent they already have: existing employees.
Some mid-career employees are ready for a change, observers say, but many need training to get to where the company wants them to be. New technologies, and demands to ramp up quickly, are causing companies to "get people proficient" ASAP, said Woody Driggs, who advises customers about digital transformation for EY Americas.
Rhonda Vetere, the new CIO of infrastructure at a major bank she didn't wish to name, said she's been "moving people from job to job and different domains" for years. "I look for folks who don't always know that they're qualified to do something that they really can." She finds out who's dissatisfied with their current positions via skip-level meetings.
One woman came into Vetere's office and admitted she was no longer happy with her job. Vetere moved her from project management into vendor management, where she's been a "rocket ship," Vetere said. Another person came in and "wouldn't even make eye contact," she said. She moved him into network security operations and "I've seen him blossom for years on end."

Rhonda Vetere
Reskilling help
New options are becoming available to help IT leaders get people up to speed quickly. For its part, Western Governors University in Salt Lake City takes a "gig-economy learning" approach, said Dr. Elke Leeds, academic vice president for the college of IT. It's an online method that allows students to demonstrate proficiency, earn industry-standard certifications as they go, and proceed up the career ladder even before completing their degree.
The school offers bachelor's and higher-level degrees in areas such as IT administration, cybersecurity, and network operations. The average age of the 17,000-plus students in the IT college is 37, Leeds said. "Most are working full time, balancing family and faith and other commitments." Students are paired with a faculty member who acts as a mentor.
The online approach allows working IT pros to engage in academics during lunchtime, at night after the kids are in bed, or whenever else suits them. The university works with IT experts on several levels to make sure its degrees remain relevant, and it partners with organizations, including CompTIA, to offer certifications that are meaningful to working IT pros.

Elke Leeds
It's difficult in today's fast-moving tech world to train people on every single popular app or system they might need in their jobs at some point, Leeds acknowledged. "But you can prepare students to think along the lines of what technology innovation can provide for their organization. To be a good citizen at the decision-making table, they have to understand the opportunity."
Setting a strategy, and getting there
Cloud Academy helps companies measure existing skillsets and then define a specific training role for each employee to help get there. Guided training consists of courses and hands-on labs, with skills assessments conducted along the way.
"If you think about the number of people needed and the scarcity of some of these roles, a lot of organizations have to get through transformation with their existing teams," said Stefano Bellasio, the CEO and founder of Cloud Academy. In some cases, "the whole organization needs to be upskilled."
Other online learning venues, from Lynda.com to YouTube, can serve specific needs. And if an individual, for example, wants to learn a new scripting language, going to one of those sites can certainly do the trick, often for low to no cost.
But the problem with that, Bellasio said, is that ITers don't necessarily know that's a guaranteed path to success at their company. Perhaps instead of scripting they should be learning multi-cloud management, or go down a different path entirely. "Getting skills can be easier if they know exactly what's needed in their company," he explained. If you want to get to point A or B, this is what you need to learn. And this is how long it will take you to learn it."

Woody Driggs
For companies that are struggling to understand exactly what they need to do and how to get there, Cloud Academy provides freely available tools that are updated at least weekly. One, called a "cloud roster," lists specific job responsibilities and skills needed for different jobs – say, a cloud architect or a DevOps engineer.
Another, called a "cloud catalog," collects and analyzes data daily about which jobs are in the most demand so employers can craft their compensation offers accordingly.
However you approach it, as an IT leader or individual contributor, there's clearly a need for updated skills, and that update has to be done quickly. "Traditional college courses and MBA programs operate too slowly for this market," said EY's Driggs. "We need to see new kinds of training programs and other vocational programs so we can get them busy."
Never Miss a Beat: Get a snapshot of the issues affecting the IT industry straight to your inbox.
You May Also Like
---