ITSM Platforms Gain Artificial Intelligence
ITSM Platforms Gain Artificial Intelligence
AI will become an integral part of IT service management and related tools. Here's a look at what ServiceNow is doing to incorporate artificial intelligence.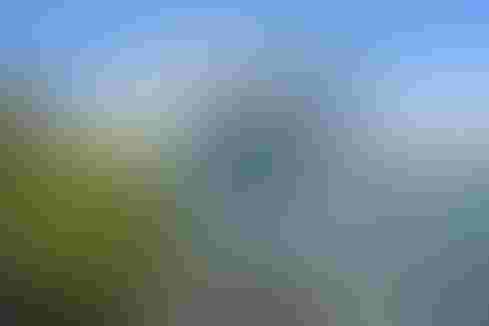 Image: Andrei - stock.adobe.com
Your IT service management platform and related tools are the workhorses and frameworks of operating any kind of successful IT organization, providing a way to track work, prioritize tasks, and make sure user issues get solved. It may not be the most glamorous technology in your organization's tech stack, but it gets the job done.
Yet today even ITSM and related tools and platforms are poised to change in a significant way -- driven by the data revolution.
"IT is where digital transformation begins, and we are a powerful strategic partner for CIOs all over the world," said Bill McDermott, in his first earnings call on January 29 as CEO of ServiceNow, which provides ITSM and other tools and frameworks to the IT industry. McDermott joined ServiceNow in October 2019 from SAP where he also served as CEO. "CIOs are struggling with fragmented legacy technology, instead of delivering the experiences their employees and customers really need, our IT workflows provide a stable platform from planning to operations to service management."
As part of the effort to help IT organizations scale the challenges ahead, ServiceNow has announced two acquisitions of artificial intelligence startups over the last few weeks. The two deals represent a larger trend in the IT tools space. Just as artificial intelligence will expand to underpin much of organizational technology, it will also underpin tools such as IT service management systems.
On January 29, ServiceNow announced the acquisition of Passage AI, a Mountain View, California-based conversational AI platform company. ServiceNow said that the deal will advance its deep learning AI capabilities and accelerate its vision of supporting all major human languages across the company's Now Platform and products, including ServiceNow Virtual Agent, Service Portal, Workspaces and emerging interfaces.
"Work flows more smoothly when people can get things done in their native language," said Debu Chatterjee, senior director of AI engineering at ServiceNow, in a statement.
On January 22, ServiceNow announced a deal to acquire Loom Systems, an Israel-based AI Ops company. ServiceNow said this deal will extend the company's AI Ops capabilities, giving customers deeper insights into their digital operations so they can prevent and fix IT issues at scale before they become problems. Loom will help ServiceNow increase customers' ability to apply AI to their knowledge base of issues and fixes for better insights into root causes, and it will allow them to automate remediation tasks. That will reduce the number of Level 1 IT incidents, according to the companies.
Predictive analytics for IT issues is a big part of the strategy for all ITSM vendors, according to Gartner VP analyst Sanjit Ganguli. The huge volumes of data collected today by IT platforms, in monitoring applications and the cloud, plus the variety and velocity of that data, has changed the way IT has to operate.
"It's becoming more difficult to provide the level of service and the level of security and the level of performance that is required using purely human intelligence," Ganguli told InformationWeek. "ServiceNow and a lot of other vendors realized that they need to make investments in using more advanced analytical techniques to make sense of the data and derive insights from the data to make more actionable recommendations."
Ganguli said that AI Ops is an area that is maturing quickly with many vendors moving into the space. What's more, the Loom acquisition will add some deep algorithmic capabilities to ServiceNow's portfolio, which is something they were lacking in some regards, according to Ganguli.
Enhancing the predictive capabilities of the platform is definitely one of the goals of the Loom deal.
"By joining forces, we have the unique ability to bring together our AI innovations and ServiceNow's AI Ops capabilities to help customer prevent and fix IT issues before they become problems," said Gabby Menachem, CEO of Loom Systems, in a statement.
The two acquisitions recently announced by ServiceNow build on a series of other AI acquisitions over the last three years in the machine learning and natural language processing areas. They include Attivio, Parlo, FriendlyData, Qlue, and DxContinuum.
McDermott, in the analyst call, said that the Loom acquisition will extend the company's core.
"We're doing this all with the intent of strengthening the platform, but our core is our core," he said.


For more on essential IT issues, check out these guides:
Enterprise Guide to Multi-Cloud Adoption
Enterprise Guide to Digital Transformation
Data Science: A Guide to Careers and Team Building
Never Miss a Beat: Get a snapshot of the issues affecting the IT industry straight to your inbox.
You May Also Like
---