iWatch: Expected Star Of Apple's Show
iWatch: Expected Star Of Apple's Show
New iPhones are expected from Apple Tuesday, but Apple's first smartwatch could steal the applause.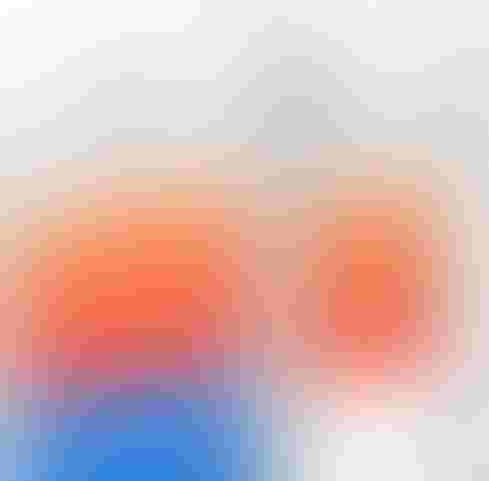 HealthKit (Source: Apple)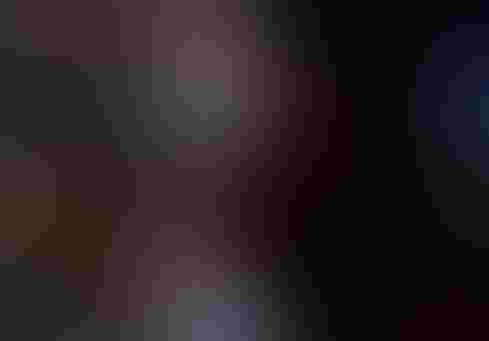 Wearable Tech: 5 Healthcare Wins
Wearable Tech: 5 Healthcare Wins (Click image for larger view and slideshow.)
Excitement ahead of Apple's Tuesday event has reached fever pitch. Leaks galore have already provided a fairly good view of the potential new iPhones, but less is known about Apple's entry into the wearables market. The iWatch, as it's being called, could be more than just a fancy accessory for smartphones.
Let's face it: So far all the smartwatches to reach the market are tiny, crippled smartphones. Some might call them "not-so-smart watches." Even the best of them do little more than offer alerts, play music, track fitness, and patch through voice calls. Some run third-party apps, but that's not enough to distract people from the fact that the majority of smartwatches are large and clunky. The Moto 360, which went on sale last week, was widely anticipated by many. It's a shame the early reviews called out so many flaws and weaknesses of both the device and its software (Google's Android Wear platform).
While Apple has given away many of the new iPhone secrets, it has played the iWatch very close to the vest. Few outside of Apple know what it looks like or what it can do, which has led to wild speculation about its features.
[Apple looks to be bringing its big guns. See Apple Arms For Wearable War.]
Fitness tracking is believed to be one of the chief functions. Whether or not that means the iWatch includes a pedometer, heart rate monitor, or other sensors is unknown. Most current smartwatches have at least some of these features, which tie into health and fitness apps. Apple has already previewed HealthKit, which will be part of iOS. It seems a natural fit for the iWatch to work hand-in-hand with HealthKit.
Surely Apple's wearable will be able to do mundane things, such as surface notifications and incoming calls, and even allow owners to respond via voice. At least one report suggested the iWatch will include Near Field Communication and can be used in conjunction with the new iPhones for mobile payments. Details on how this might work, however, are more or less vapor.
Yet other reports suggest the iWatch will support third-party apps. For example, 9to5Mac reported that Apple has already seeded an SDK for the iWatch to big-name developers, such as Facebook. If Apple does indeed debut the watch at Tuesday's event, it will want select third-party apps to offer demonstrations. Facebook is a natural fit for such a demo. 9to5Mac suggested the SDK has been given to only a handful of marquee-name companies with strict NDAs involved.
But what about fashion? Apple stirred up even more speculation by bypassing its usual event venues in favor of constructing a separate facility near its Cupertino, Calif., headquarters to hold attendees. The new building has far more space than Apple's own campus, and even more than the Yerba Buena Center for the Arts. In addition to the typical who's-who list of mainstream media outlets and tech blogs, Reuters reports say Apple has "invited top fashion editors and bloggers in unprecedented numbers to its Tuesday launch gala, further evidence that the iPhone maker is preparing to take the wraps off a smartwatch."
Apple put its best workers on the smartwatch job, according to The New York Times. "The people who created the watch have been described by Apple employees as an 'all-star team.' Apple's top designers and engineers who worked on its iPhone, iPad, and Macs are all part of it," said the paper.
Apple wouldn't have its all-stars working on a product it sees as an accessory. Clearly, the iWatch will play an important role in Apple's future. With anticipation and expectations at their highest levels, Apple will be hard pressed to deliver something seen as a winner. Apple has a real chance to blow the market for wearables wide open. Will it?
In its ninth year, Interop New York (Sept. 29 to Oct. 3) is the premier event for the Northeast IT market. Strongly represented vertical industries include financial services, government, and education. Join more than 5,000 attendees to learn about IT leadership, cloud, collaboration, infrastructure, mobility, risk management and security, and SDN, as well as explore 125 exhibitors' offerings. Register with Discount Code MPIWK to save $200 off Total Access & Conference Passes.
Never Miss a Beat: Get a snapshot of the issues affecting the IT industry straight to your inbox.
You May Also Like
---