Machine or Human? How We're Reallocating Work
Machine or Human? How We're Reallocating Work
In the emerging, AI-powered workplace, there's plenty of work to be done, some suited for machines and some suited for humans.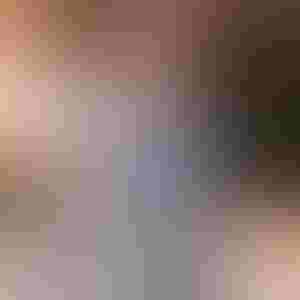 The exciting promise of artificial intelligence and intelligent automation is that it will improve the way we do business in two ways. First, it will make business and IT operations more productive by transferring prosaic tasks from humans to bots who can make it error free and work without tiring, 24-hours a day. Second, it will allow the knowledge worker to acquire deeper cognitive skills and creativity. History has shown this leads to a happier, more productive workforce and more positive workplace culture.
But how do you reallocate workloads to maximize the productivity of machines and humans, driving business innovation while also reskilling people to take on these higher-level, cognitive jobs? Is there a dividing line between human and machine work?
That virtual line is constantly shifting, rather than having a "hard boundary," as my company, Mindtree, and other organizations, have found.
The machines' domain
Mindtree's approach to automating tasks follows a 2X2 matrix: We classify work as cognitive and non-cognitive, and also as routine and non-routine.
The routine, non-cognitive work is the "low-hanging fruit" that we've been focused on leveraging technology to solve.
Many of these repetitive activities are the bane of IT departments, like approving user access to systems or applications, clearing caches and performing maintenance tasks. Most workers are happy to hand these activities over to bots. Chatbots, robotic process automation, automated code generation and other technologies can predictably perform these tasks without the randomness of human error.
The higher-level cognitive work
As the digital workforce takes over these routine, non-cognitive tasks, it has freed up Mindtree employees to focus on tasks that require human cognition and people interaction.
These include architecture, design, user interface designs, and collaborating with customers to think strategically and ideate on digital solutions to grow their business. AI doesn't yet have the capability to engage in this creative, iterative capacity.
Automation opened up other opportunities for our people, like interaction design for bots, automation consultants who specialize in re-engineering the current processes powered by automation, machine learning specialists, and robotic process automation engineers. In one case, we're re-engineering a decades-old mainframe-based application which drives a core business process for our client to newer technologies to help them keep pace with business demands. Machines handle close to 70% of the code migration from the mainframe to new technology. Our clients can substantially upgrade functionality much quicker than if we had attempted this through human effort, generating tangible revenue increase for our clients.
Automation has not slowed down Mindtree's hiring of human workers. We're hiring more engineers than ever.
The frontiers of automation
The automation "frontiers" are beyond the rote tasks that are in the bots' domain, but not at the level requiring human reasoning and deeper cognition. Automation has started to touch the cognitive areas, the knowledge worker's domain. Using our 2x2 matrix, this is the cognitive-routine work, where we're combining technologies like robotic process automation and machine learning to achieve results.
Mindtree had automated defect triaging many years – a process where an issue is analyzed and classified, then routed to the right teams to be resolved. Earlier, we could only partially automate using rules-based routing. With machine learning, we've dramatically increased the level of automation.
We've also commoditized access to AI technology, building platforms through which a normal engineer, or even a business analyst, can create machine learning models with the data they have access to, without relying on AI or machine learning experts.
Mindtree is leveraging AI, using natural language processing and chatbot-based self-service solutions to better understand patterns and make predictions from large volumes of data. For retail, we're using AI to analyze weather patterns to better predict demand for products in certain regions and adjust supplies of products to meet it – e.g. snow supplies when a storm hits.
Where we go from here
As AI continues to acquire more "human-like" cognitive abilities, many look at this as a "human versus machine" battleground. We see a future where they coexist in a way that maximizes productivity for all. Recently, a computer algorithm was awarded a radiology degree from a UK university. While this might look like the beginning of the end for human radiologists, multiple studies show that human doctors assisted by computer algorithms can detect anomalies in radiology images much better than either humans or computers working alone.
The best way for today's knowledge worker to adapt is to become an expert in how AI and other technologies will help solve problems and create new possibilities. We should proactively explore ways to automate tasks and use the time we free up to reskill ourselves. It's an opportunity to take full advantage of our human intellect and human values like empathy, which cannot be coded into technology but will be critical for business success. This will make us indispensable in this new human-digital combined workforce.
Rostow Ravanan is chief executive officer for Mindtree.
Never Miss a Beat: Get a snapshot of the issues affecting the IT industry straight to your inbox.
You May Also Like
---