Make Internet-Ready Products, Or Else
Make Internet-Ready Products, Or Else
Internet of Things pioneers say the fourth industrial revolution looms -- like it or not.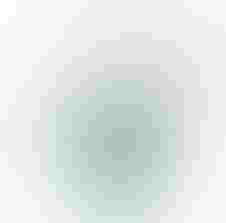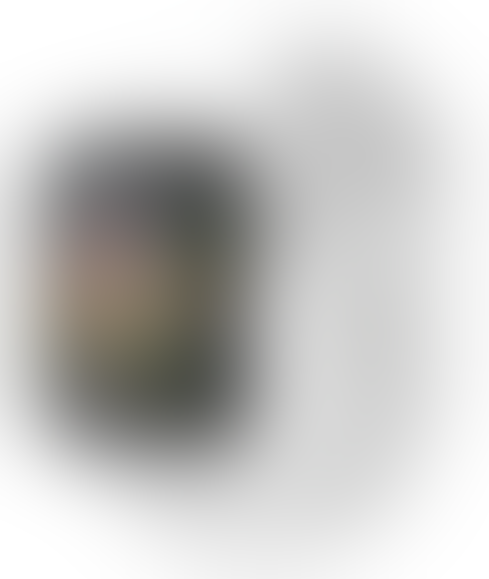 9 Innovative Products: Designers Of Things Conference
9 Innovative Products: Designers Of Things Conference (Click image for larger view and slideshow.)
The Internet of Things invites skepticism. Many so-called smart devices come across as stupid inventions, thanks to flawed assumptions, weak technology, or poor design.
But the Internet of Things may not be avoidable; software and connectivity are infecting everything. At the Designers of Things conference in San Francisco on Wednesday, Adam Justice, VP and general manager of networked sensor maker Grid Connect, declared, "If your product is not smart, it's going to be dumb."
Justice may see the world through the lens of his company's business model, but that doesn't make him delusional. "We really believe that the fourth industrial revolution is on the horizon," he said. 
The third industrial revolution, for those keeping track, was the digital revolution. The second was the technological revolution, which ran from roughly the 1860s through the end of World War I. It followed from the industrial revolution, which began in the mid-1700s.
Justice offered straightforward advice to product manufacturers: "Add connectivity to your product or be passed up by the competition."
In support of that commandment, a member of the audience recounted how a maker of timing belts for cars added a sensor to report when the belt was about to wear out, not because it was cost-effective but to remain competitive.
[IoT is about more than manufacturing stuff. It has great implications for the wearables market. Read Wearables In The Workplace: 3 Realities.]
It may sound like hyperbole to describe what's going on today -- rethinking how objects get designed, manufactured, purchased, and connected -- as a revolution. But as fatuous as smart forks and smart refrigerators may seem, adding connectivity to disconnected objects changes everything. "Connectivity opens up new business models and capabilities that we've never had before," said Justice.
Justice cited Tesla Motors as a company that understands the benefits of Internet-enabled connectivity. He recounted the recent crisis the company faced dealing with a few battery fires following collisions involving its Model S sedan. Part of the way the company dealt with the issue involved updating the car's suspension software, he said. Similarly, when Nest identified problems with the gesture detection software in the Nest Protect smoke detector, it disabled the functionality remotely rather than recalling the devices, he said.
Connected objects can help companies understand how customers use them, can help improve customer service, and can tune themselves to operate more efficiently, Justice said. But the security and privacy risks are real. "Failure by any company in this industry sets back everyone," he said.
If the Internet of Things was just about adding software and connectivity to objects, it would be noteworthy. But it's more than that. The spread of computing power to objects is happening as the making of objects is undergoing profound change. Additive manufacturing, also known as 3D printing, has made product creation more accessible and more personal. Mass production can now accommodate individual tastes.
These changes are driving companies to reinvent themselves to remain relevant. Andrew Anagnost, SVP of industry strategy and marketing at Autodesk, said his company is challenging its own costly legacy products with Fusion 360, affordably priced CAD software aimed at the new generation of makers who are redefining product design and manufacturing. The shift recalls Adobe's decision to shift its numerous expensive design applications to a cloud-based subscription model, particularly in Anagnost's admission that Autodesk wants its 3D printing technology to become the PostScript of the manufacturing world.
Anagnost described three major disruptions, in production, consumption, and products. Workforces are becoming more nomadic and intellectual capital is becoming more fluid, he said. While 3D printing can't handle every kind of manufacturing today, he predicted 3D printers will become far more common and capable. Consumers are becoming more aware of how things are made and of good design, and tastes are more fragmented, he said, adding that the addition of software to objects is changing people's expectations of products.
Like Justice before him, Anagnost held up Tesla as an example of a company ready for the fourth industrial revolution. In the auto industry, he said, carmakers do a good job of convincing people that they need a new car every four or five years. Tesla, he said, is encouraging people to hold on to their cars for a decade, through software updates and support.
"If I were Ford or Mercedes, I'd be terrified of Tesla's business model of long ownership and updates," he said.
The Designers of Thing conference is operated by United Business Media, which also owns InformationWeek.
The Internet of Things demands reliable connectivity, but standards remain up in the air. Here's how to kick your IoT strategy into high gear. Get the new IoT Goes Mobile issue of InformationWeek Tech Digest today. (Free registration required.)
Never Miss a Beat: Get a snapshot of the issues affecting the IT industry straight to your inbox.
You May Also Like
---