Managing Remote Workforces: IT Leaders Look to Expanded Suite of Tools
Managing Remote Workforces: IT Leaders Look to Expanded Suite of Tools
Many organizations are still grappling with the shift to remote workforces, and to develop a successful management policy, multiple stakeholders -- and technologies -- come into play.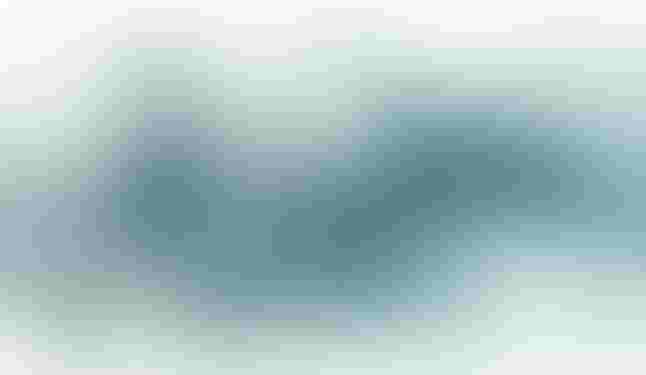 Remote workforce management presents operational, financial, and security challenges across the key business processes of an enterprise.
Many organizations rely on manual processes driven by tickets and other forms of tasks/requests across silos to fulfill outcomes associated with enterprise technology management (ETM) processes like onboarding and offboarding.
In a remote environment, this leaves too many execution gaps and manual pitfalls resulting in poor onboarding experiences for ramping employees and overt compliance/security risk, waste, and asset shrinkage upon offboarding.
Automation and Breaking Down Silos
Ramin Ettehad, co-founder of Oomnitza, says organizations must connect their key systems and orchestrate rules, policies, and workflows across the technology and employee lifecycle, not with tickets and manual workloads, but rather with conditional rule-based automation of all tasks across teams and systems.
He notes an example of a key business process that is challenged in a remote working world is employee onboarding and offboarding.
"Companies want to make a positive first impression by offering new employees a consumer-esque onboarding experience," he says. "This effort will maximize employee experience and time to productivity."
From the perspective of Dan Wilson, vice president analyst in the Gartner IT practice, some key tech tools for remote workforce management include remote Control for IT support to remotely see and interact with computers, as well as Unified Endpoint Management (UEM).
"UEM lets IT departments discover, manage, configure devices, and deploy software and operating system updates without having to connect to the corporate network or VPN," he explains.
Another key technology is Desktop as a Service (DaaS), which provides cloud-hosted virtual desktops that extend Windows desktops and applications to remote workers with no data residing on the endpoint. "This is commonly used by third-party contractors and temporary workers or remote workers in highly regulated industries," Wilson notes.
Developing a Workforce Management Plan
Danielle Phaneuf, partner, cloud, and digital strategy operating model leader for PwC, adds the entire C-suite must work together to develop a remote workforce management plan to some degree.
Each stakeholder has their own priority, too, which brings different perspectives to the plan.
For instance, chief human resources officers are focused on outlining the return-to-work strategy, including identifying which employees need to be back in-person.
Meanwhile, CIOs are focused on training all employees on technical skills to expand their digital skill sets and improve efficiency, and COOs are focused on driving growth by hiring talent with digital skills to improve operational resiliency.
"While they each have their own priorities, by working together, the C-suite can make the best workforce management plan -- one that supports their business goals while meeting employees where they're at," Phaneuf says.
Hired.com CEO Josh Brenner says ideally, organizations should already have their remote workforce management strategies/plans established updated on a regular basis. "A key challenge for companies has been their lack of communication about what's coming next, and what's happening now, which only compounds anxiety in an uncertain macro environment," he says.
Offering clear guidance, not only about current remote workforce policies, but also what employees can expect in the near-future (e.g., return to in-office or hybrid), with clear change management and expectations for flexibility, are critical.
Annika Jessen, senior principal in the Gartner HR practice, adds diversity, equity, and inclusion (DEI) leaders, whether organizational leaders or members of employee resource groups, should also be involved. "Hybrid work can be attractive, especially to underrepresented talent groups because it can lower day-to-day biases, but over the long term, our research indicates underrepresented talent in a hybrid or remote environment are especially vulnerable to lower access to performance management and career growth opportunities," she says.
She points out remote work is still a new work design compared to the decades of work centered around a physical office. "As organizations embrace new ways of working, they must solicit regular feedback from employees to adjust and adapt their work design until they find one that works best for their organization," she says.
While annual surveys provide a good status of key employee outcomes to trend over time and compared to industry standards, she believes they are too slow to be testing the effectiveness of any work design changes.
Gauging the Effectiveness of Policy
Ettehad says there are many ways to gauge remote work management policy effectiveness. These include technical mechanisms from synthetic performance monitoring to user behavior analytics, to measure worker service delivery.
"The use of simple user satisfaction surveys along the onboarding and offboarding journey provides a baseline of quantitative data and general sentiment," he adds. "Codifying and analyzing help desk support issues can also provide more insight."
Prior to setting acceptable use guidelines, organizations can send surveys or set up user groups to gain qualitative feedback. Periodic assessments help enable continuous improvement.
Jessen points to the use of open feedback systems, sometimes called "always on" listening, are methods where employees can share feedback daily, at any time.
This can be in the form of a virtual suggestion box, a central intranet page with one to three questions, a daily email prompt, or prompts through desktop and mobile apps to share feedback. "Open feedback systems allow employees to share immediate feedback about a problem they may be experiencing," she says.
For more detailed, qualitative information on how or why a policy might be working well or poorly, HR leaders should consider focus groups of employees. "There's no comparison to talking to employees directly; and this allows HR leaders to build context around positive or negative feedback experiences," Jessen says.
Conversations with employees can help HR leaders identify key components of policies that are working well to replicate elsewhere, or key characteristics that are not working and should be changed immediately.
Phaneuf agrees that with talent hiring and retention a top concern for companies, particularly in an unsteady economic environment, executives should be in constant communications with their employees on remote work management policies. "I recommend that they have feedback platforms in place to automatically request feedback as well as to collect information on areas for improvement and what's working well," she says.
What to Read Next:
Jobs Are Getting in the Way of Work (Here's What's Coming Next)
The Future of Work: Optimizing Hybrid for 2023
Never Miss a Beat: Get a snapshot of the issues affecting the IT industry straight to your inbox.
You May Also Like
---