Maxim, Drupal, And The Hometown Hotties
Maxim, Drupal, And The Hometown Hotties
Moving the men's magazine website to Drupal has given Maxim's Web developers more flexibility, including the ability to add social features to online events such as voting for "hot hometown girls."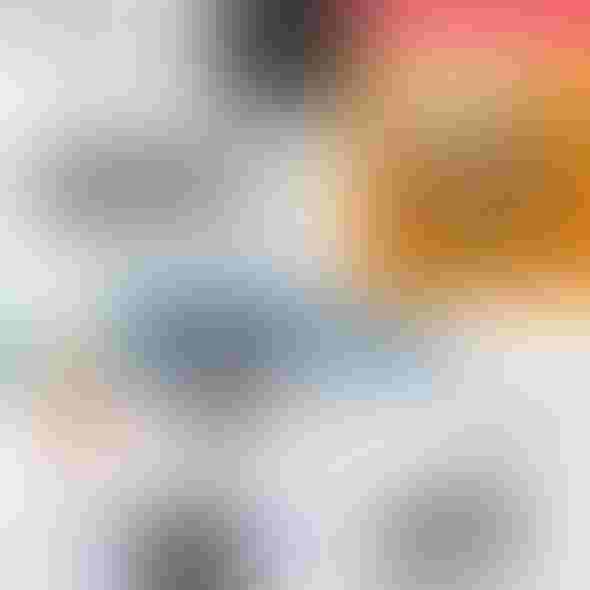 10 Social Acquisitions Signify Bigger Trends
10 Social Acquisitions Signify Bigger Trends(click image for larger view and for slideshow)
This year's Maxim Hometown Hotties get to strike a pose on maxim.com thanks to Drupal, which replaced the site's previous Java-powered content management system (CMS) in January.
Maxim's current Hometown Hotties competition, in which women from across the country submitted pictures and profiles, is one example of the most dynamic content now featured on the site, according to Michael Le Du, CTO of Alpha Media Group, the publisher of Maxim. Maxim is a leader in the new generation of men's magazines that favor lingerie over nudity, combined with content catering to other young men's interests, such as sports, gaming, gadgets, and, of course, sex advice. Maxim's most famous reader-awarded contest, the Hot 100, just released its list of the most beautiful women (oddly, including Stephen Colbert at #69), but Le Du said Hometown Hotties is a better example of a something new Maxim was able to implement more easily thanks to Drupal. The contest is not new, but this is the first time it's been hosted on maxim.com.
"In the past, we had to contract with third parties to build out a Hometown Hotties microsite, and then we'd have the functionality go away when it was over. Also, we wouldn't get the traffic boost to our site," Le Du said. "Now, these programs happen on the site and we can leverage those building blocks for other, similar programs." Contestants are able to create their own profiles and upload their own pictures, and link to their Twitter feeds, while readers can vote on their favorites – all using custom software modules obtained as open source or created by Maxim's developers.
The new site was launched with support from Acquia, a commercial open source firm that backs the Drupal platform. Maxim also uses Acquia's hosting service, a Drupal-specific application management layer implemented on top of Amazon Web Services. This cloud-hosted architecture helps Maxim cope with "very spiky traffic" that can surge when a new feature is published, or a link to an attractive woman's photo goes viral on Twitter.
[ Ready to adapt? See 5 Ways Social Changes How We Work.]
Le Du identified the previous content platform as one of the factors limiting innovation on the Maxim website shortly after he was hired in February 2011. Without naming names, he identified it as "a large quote, unquote enterprise CMS" written that had outlived its usefulness. The editing user interface was based on a Java applet--implemented in an older version of Java that was incompatible with the latest browsers--and the vendor's answer to every question or complaint was to upgrade. Maxim had lagged a release behind the latest version of the software, and the stories Le Du heard from peers about the upgrade process made him decide "it wasn't really an option," he said.
Because customizations required Java coding, they tended to take a long time to implement. Thus, the tendency to outsource projects associated with a discrete marketing or editorial initiative like Hometown Hotties.
Despite those issues, Maxim had invested so much in the existing CMS that convincing top management and the board to switch took a while. Once the decision was made, however, the actual site development went fairly quickly, he said. Work started in October, and the new site went live Jan. 28.
Le Du didn't come to the job as a Drupal bigot. In fact, he had never worked with it before, and only one member of his technical team had even limited Drupal experience. In a previous role as CTO at Smart Money magazine and general manager of its website, he had overseen a site architecture that used Java for complex functions such as stock market report pages, but it also included a more dynamic scripting environment. Because the site dated to the 1990s, that platform was Cold Fusion--one of the popular early Web application servers--and the Smart Money team built its own custom CMS on top of Cold Fusion. "It actually worked out pretty well," Le Du said, noting that after Macromedia bought Cold Fusion maker Allaire and both were later absorbed into Adobe, Cold Fusion became a scripting language implemented on top of Java, which simplified some integration issues. Having reassembled the core members of his old Smart Money team at Maxim, Le Du decided the PHP coding required for Drupal customization wasn't a big leap from Cold Fusion. On the plus side, the wide variety of Drupal modules available would mean the team wouldn't have to start from scratch. "Drupal modules are very much like Lego blocks, where the blocks can do different things. How you assemble them gets you close to what you want to accomplish, and if it doesn't get you all the way there, you can add your own customizations," he said.
For example, the Hometown Hotties program used standard modules for creating profiles and for uploading files. The Maxim developers added custom coding to create a workflow allowing editors to vet the submissions, decide which ones should be displayed for the readers' consideration, and allocate the women to different rounds in the five-week contest. The function for voting on contestants was based on a standard, popular voting module, Le Du said.
So far, the main sections of the Maxim website haven't made extensive use of the social features Acquia has been promoting for its version of Drupal. Le Du said he expects to add more social features but without "trying to recreate Facebook on maxim.com." Instead, articles include the Facebook comment widget as a way of building engagement. The Hometown Hotties profiles will also pull in a contestant's Twitter feed, if she supplied one.
A very similar Acquia success story is EBay's developer website for X.Commerce, which provides documentation and community resources for the EBay, PayPal, and Magento, as well as overarching e-commerce developer technologies from X.Commerce.
Previously, there were separate developer sites for each brand. The one for PayPal, which this replaced, was based on a Jive Software community. Jive is another Java-based platform, and switching to Drupal made it possible to implement changes more quickly, according to Amy Piazza, a product development leader for x.com.
"Without a doubt, one of the benefits is the ability to iterate quickly," she said. "Before, it would sometimes take eight weeks to fix a text typo" because the text was buried in some bit of code that had to be carefully retested before deployment.
Once Drupal was chosen, the x.com team looked at Acquia's Commons platform for community sites, which had many of the features the developer community needed. Ultimately, the team decided to create a more custom experience, individually selecting Drupal components to use or modify, Piazza said. "I don't think there's anything on the site that's out of the box."
As was true at Maxim, the developer team started without a lot of knowledge of Drupal and relied on support and training from Acquia to help them come up to speed. "We were a Java shop and didn't have the experience at that time," Piazza said. Acquia provided a project manager and a support for engineering a Drupal site according to best practices, then helped the x.com team transition to being able to support the site themselves, she said. Acquia also helped migrate content from the existing developer websites so it would still all be available from the new unified developer site.
Bryan House, VP of marketing for Acquia, said his company is not "a traditional Web development shop" that would do all the development for a site and maintain it long term. Rather, its services are geared toward helping with site migrations to ensure a successful launch, he said.
Follow David F. Carr on Twitter @davidfcarr. The BrainYard is @thebyard and facebook.com/thebyard
InformationWeek is conducting a survey on Windows 8 adoption. Upon completion of our survey, you will be eligible to enter a drawing to receive a 16-GB Apple iPad. Take our InformationWeek 2012 Windows 8 Survey now. Survey ends June 15.
Never Miss a Beat: Get a snapshot of the issues affecting the IT industry straight to your inbox.
You May Also Like
---