Microsoft Sells Dell's Venue 8 Pro Tablet For $99
Microsoft Sells Dell's Venue 8 Pro Tablet For $99
You're unlikely to find a better Windows 8 tablet deal. How does Dell's tablet stack up to the iPad?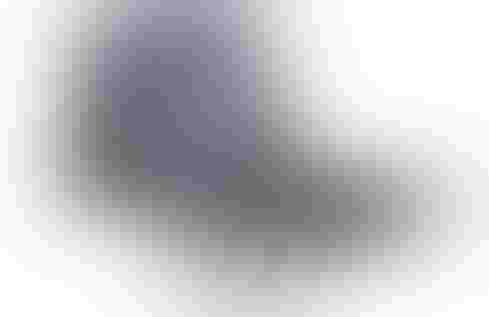 Dell's Venue 8 Pro supports stylus and keyboard accessories.
On Monday, for one day only, Microsoft's online store and retail locations will sell Dell's Venue 8 Pro Windows 8.1 tablet for $99, an eye-opening $200 off the new device's regular price. If you've been on the fence about buying a Windows tablet this holiday season, you're unlikely to find many deals better than this one.
Dell's 8-inch slate isn't the first mini-tablet to run the full version of Windows, including desktop apps. But earlier efforts, such as Acer's Iconia W3, were hampered by cheap hardware and slow processors, to say nothing of Windows 8's rough edges and infamous learning curve. Dell's Venue line, in contrast, has been generally well-received. Forrester analyst David Johnson told InformationWeek in October that the devices are compelling options that compare favorably to more expensive and ballyhooed options, such as Microsoft's Surface tablets.
But you'll have to act fast if you want in on this deal. The offer is good only on Monday, and each Microsoft location will sell only twenty Venue 8 Pros at $99. After that, the devices will sell for $199 - still a pretty good deal - until inventory is depleted. Microsoft's online store will offer the Venue 8 Pro for $99 to the first 100 customers. After that, the cost shifts to $199 for the rest of the day or while supplies last.
[ Buying a tablet this holiday season? Read Tablet Shopping Guide: 8 Tips. ]
The promotion is available only to customers in the United States, Canada and Puerto Rico. Each customer is also limited to one device.
In limited use, I've found the Venue 8 Pro to be snappy and responsive. Its quad-core "Bay Trail" processor is a noticeable improvement over previous Intel Atom chips, and though its screen doesn't boast the resolution of some competing options, the device's 1200x800-pixel display is still quite decent.  
Windows 8.1 is also a major improvement over Windows 8. The update's app-snapping multi-tasking function is particularly welcome on an 8-inch display because it allows users to split the screen evenly between two apps. In the original version of Windows 8, one app had to occupy three-quarters of the display, which made multi-tasking impractical on smaller tablets.
Other Venue 8 Pro appeals include a preloaded copy of Office Home & Student 2013, 32 GB of storage and 2 GB of RAM. It also includes a Micro USB port and can run for up to 10 hours between charges.
Are there any reasons not to take advantage of this sale? A few.
For starters, buying a Windows 8.1 tablet isn't the same as buying an Android or iOS tablet. They're all fine for accessing the Web, sending email or watching Netflix, but if you're looking for an expanded ecosystem of touch-first apps, iOS and Android still set the standard. Windows 8.1's app store isn't as impoverished as it was once, but the Venue 8 Pro's major sales draw isn't touch apps; it's support for desktop software, particularly Microsoft Office.
Does this make the Venue 8 Pro more productive than an iPad? It depends. The Venue 8 Pro offers stylus support and can connect to third-party keyboards via Bluetooth. Dell also plans to release its own keyboard accessory soon. These tools will be useful to some, but desktop software will provide only so much utility running on such a small form factor. The Venue 8 Pro won't replace a laptop, but it could be a terrific secondary device for work.
Display resolution might be another concern. The Venue 8 Pro's screen is serviceable-- but it's also put to shame by the new iPad Mini's 2048x1536-pixel Retina display. Some might also be bothered by the awkward placement of the Start button; many Windows tablets place the button beneath the screen, in the middle of the bottom bezel, but Dell counter-intuitively positioned the button on the device's top-right edge. Other might be peeved that the device's 10-hour battery life can only be achieved if the screen brightness is turned down; otherwise, the battery runs closer to eight hours. The Venue 8 Pro also lacks an HDMI port for connecting the tablet to a monitor or television, though Windows 8.1's native Miracast support somewhat mitigates this concern.
But given that the device is being offered at such extreme discounts, most of these concerns are minor quibbles.
And if you miss out on the Venue 8 Pro 8, don't despair. Monday's promotion is the kickoff of Microsoft's "12 Days of Deals" campaign, with new discounts offered each day.
Consumerization 1.0 was "we don't need IT." Today we need IT to bridge the gap between consumer and business tech. Also in the Consumerization 2.0 issue of InformationWeek: Stop worrying about the role of the CIO. (Free registration required.)
Never Miss a Beat: Get a snapshot of the issues affecting the IT industry straight to your inbox.
You May Also Like
---