Microsoft Surface 2 With LTE: Winner For Mobile Pros?
Microsoft Surface 2 With LTE: Winner For Mobile Pros?
Microsoft's Surface 2 is now equipped for LTE connections -- but still must compete with iPad Air.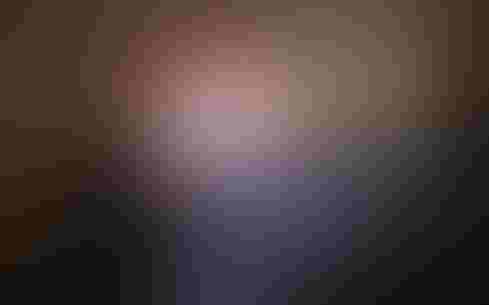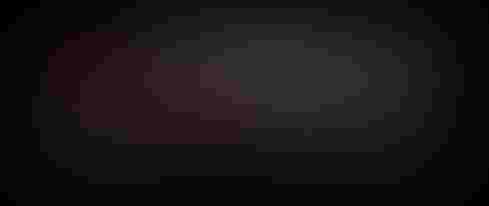 Mobile World Congress: 5 Hot Gadgets
Mobile World Congress: 5 Hot Gadgets (Click image for larger view and slideshow.)
Microsoft on Monday announced a version of its ARM-based Surface 2 tablet equipped for 4G LTE connectivity. The new device is otherwise identical to the WiFi-only model, and will be available March 18 for $679.
The LTE-equipped Surface 2 comes with 64 GB of storage. It will be offered unlocked but is intended for use in the US with AT&T's LTE network. AT&T will not offer any subsidized Surface options, and it will be the customer's responsibility to sign up for a compatible plan. The device also supports GSM micro-SIM cards but will work only on specific bands: 1, 2, and 5 for 3G, and 4, 7, and 17 for 4G LTE.
[Is Microsoft's Surface 2 the right tablet for you? Read Microsoft Surface 2: Hands-On Review.]
At only two pounds, the Surface 2 has always been highly portable. WiFi networks still aren't ubiquitous, however, and without an LTE option, the Surface 2 is arguably less mobile-friendly than competitors such as the iPad Air. With mobile broadband now integrated, Microsoft hopes more on-the-go workers will consider the Surface 2's productivity-oriented features, such as native support for Microsoft Office, an integrated kickstand, and optional first-party keyboard accessories.
LTE is a notorious battery hog, but Microsoft claims the new Surface 2 achieves ten hours of battery life. Like the original 64 GB Surface 2, which sells for $549, the LTE-enabled model features a 10.6-inch full HD display, NVIDIA Tegra 4 processor, USB 3.0 slot, 3.5 MP front-facing camera, and 5 MP rear camera.
All versions of the Surface 2 run Windows RT 8.1, which includes Office Home & Student 2013 RT and Outlook 2013 RT but does not otherwise support desktop applications. Surface devices also come with free Skype calling for one year to landlines in more than 60 countries, unlimited Skype WiFi for one year at millions of global hot spots, and 200 GB of free OneDrive cloud storage for two years.
Microsoft said the Surface 2 with LTE will be available in the US through its retail and online stores, as well as via Best Buy. For reference, a cellular-ready 64 GB iPad Air is $829, though Apple offers LTE models with smaller SSDs for as little as $629. Nokia's Lumia 2520 tablet, which also supports 4G connectivity, is available only in a 32 GB configuration and sells for $499 without a contract and $399 with a two-year agreement.
The 2520 arguably offers the best baseline for handicapping the new Surface 2's prospects; in practice, the Microsoft tablet's industrial-inspired metal build handles differently than the Lumia's plastic shell, but aesthetics and ergonomics aside, the devices are very similar on paper. The new LTE-enabled Surface 2 can only help Microsoft attract new customers, but given that no one has reported exploding 2520 sales, it's hard to imagine the new device will dramatically improve Microsoft's tablet performance.
So far those sales have been modest. In January, Microsoft reported Surface revenue of $893 million, more than double the previous quarter's haul of $400 million. But the company's SEC filing revealed the Surface line still lost millions of dollars. Moreover, the revenue growth coincided with significant decreases in first-generation Surface model prices, suggesting that even if sales volume increased, per-unit margins dropped.
Microsoft will soon release an update for Windows 8.1 designed to make the touch-oriented OS more palatable to users of non-touch hardware. While this tactic could help the sagging PC market, Microsoft hasn't telegraphed additional steps it will take to jumpstart its floundering tablet efforts. Recent online reports that cite supply chain rumors claim Microsoft will soon debut a Surface Mini with an 8.5-inch touchscreen, but such sources generally have spotty track records, so it remains to be seen when or if new Surface models might appear.
Beyond the Surface line, Windows slates have struggled in general to carve out a niche; research firm Gartner calculated this month that Windows tablets accounted for only 2.1% of the market in 2013, even worse than the 3.4% share IDC estimated in December.
Incidents of mobile malware are way up, researchers say, and 78% of respondents worry about lost or stolen devices. But although many teams are taking mobile security more seriously, 42% still skip scanning completely, and just 39% have MDM systems in place. Find out more in the State Of Mobile Security report (free registration required).
Never Miss a Beat: Get a snapshot of the issues affecting the IT industry straight to your inbox.
You May Also Like
---