Microsoft Surface Barely Registers On Web Usage
Microsoft Surface Barely Registers On Web Usage
Microsoft Surface tablets are still getting crushed by the iPad, web use data shows.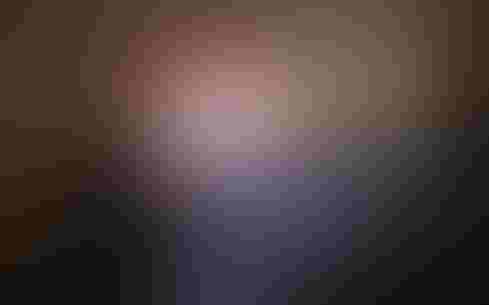 Microsoft's ARM-powered Surface tablets have become more popular in North America in the month since the Surface 2 debuted. But the growth has stemmed as much from price cuts to the original model, the Surface RT, as from demand for the new version. The devices also generated less than one-sixtieth the web traffic generated by Apple's iPads.
Those are the conclusions of a report released Wednesday by the online ad network Chitika. It tracked web use among North American tablet users for the four weeks following the Surface 2's Oct. 22 launch, focusing on tablets other than iPads. It found that the Surface RT and Surface 2 combined for 6.5% of all non-iPad tablet traffic.
The Surface RT was responsible for most of this traffic -- 93.6% of combined Surface RT/Surface 2 use. Given that the Surface RT has been available much longer than the Surface 2, it is not surprising that it accounts for more traffic, but the disparity is striking.
[ How does the Surface 2 stack up against the iPad Air? Read iPad Air vs. Surface 2: 9 Considerations. ]
When iPads are included, the ARM-based Surface line was responsible for less than 1.3% of total tablet web use, Chitika said. The Surface 2 accounted for less than 0.083%.
It should be pointed out that use share is only one measure of tablet performance. In marketshare, IDC reports that iPads accounted for less than 30% of third-quarter shipments. Chitika draws statistics from millions of ad impressions spread across a network of more than 300,000 sites.
Apple CEO Tim Cook frequently cites use statistics when dismissing the marketshare that iOS devices have lost to Android-based competitors, which now account for more than half of all tablet shipments. Cook's argument is that most Android tablets are low-cost "junk" devices that end up unused in the owner's desk drawer. Apple's tablets, in contrast, tap into arguably the most developed mobile ecosystem on the market, so iPads represent revenue streams and developer opportunities that outpace their relatively modest slice of the market.
Whether or not you buy Cook's premise, marketshare statistics don't flatter the Surface tablets any more than use figures do. IDC said in October that Windows slates still lack consumer support, and that Microsoft was not one of the top five tablet vendors during the third quarter. It did not specify Microsoft's marketshare, but it reported that fifth-place Acer shipped 1.2 million tablets, which was good enough for only 2.5% of the market.
But Chitika's numbers affirm that the Surface is improving, slowly but steadily. The Surface RT hit the market with a thud, forcing Microsoft to declare a nearly $1 billion writedown on unsold inventory. But the company slashed prices in July, bringing the base configuration to $349, and it has said that sales have improved since then. Chitika's numbers support this story; the device accounted for only 3.3% of non-iPad web traffic in June, but that figure had grown to 5.7% by the end of September.
This suggests the Surface line's upward trajectory has been motivated by falling prices as much as the Surface's vastly improved package. The extent to which Windows RT 8.1 has made the original Surface RT more usable is another consideration.
Still, the 0.7 percentage points Microsoft has gained since launching the Surface 2 fare relatively well compared to at least one key competitor. Amazon's Kindle devices lost 1.8 percentage points during the same period.
That said, Chitika found that, excluding Apple, Kindles were the most used tablets in North America, with almost one-third of non-iPad traffic. Samsung ranked second, with almost 29.6% -- an improvement of 2.1 percentage points that Chitika attributed to new models. Google was third (8.2%), followed by Barnes & Noble (7%), and Microsoft (6.4%).
Moving email to the cloud has lowered IT costs and improved efficiency. Find out what federal agencies can learn from early adopters. Also in the The Great Email Migration issue of InformationWeek Government: Lessons from a successful government data site (free registration required).
Never Miss a Beat: Get a snapshot of the issues affecting the IT industry straight to your inbox.
You May Also Like
---