Mobile Sites Keep Shoppers Waiting
Mobile Sites Keep Shoppers Waiting
Compuware's Internet traffic monitoring found mobile sites were two seconds slower than during 2012's Thanksgiving shopping weekend.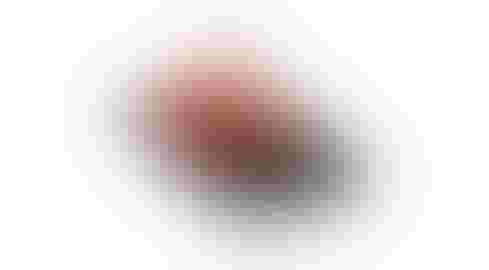 An online traffic monitoring service says retailers did a worse job this year than last at tending to the basics of online e-commerce over the prime Thanksgiving shopping days. On Black Friday and Cyber Monday, many were two seconds slower for mobile device users than last year.
"There was a two-second uptick in response times in mobile applications. Up until this year, response times had been improving," said Steve Dykstra, senior product manager for application performance management at Compuware.
Compuware's CloudSleuth maintains 300 Internet traffic sensors watching response times generated by 150,000 "headless users," automated clients periodically simulating a simple user query to top sites. The headless users are scattered around the globe in 162 countries. The sensors can identify queries to e-commerce applications serving mobile devices and extract response times.
Dykstra said response times fell back to an average of eight to eight and a half seconds per page load for mobile device users, two seconds slower than last year. "Black Friday results show that many retailers were not totally prepared for the spikes in mobile traffic on Black Friday," he noted.
[Want to learn more about mobile app performance monitoring? How Fast Is Your Mobile App? Gomez Knows.]
The news isn't necessarily all bad. The stats also indicate that there are many more holiday shoppers using smartphones or tablets. They are also attempting to do more complicated transactions using the wireless devices, which simply can't perform as fast as a PC hooked up to a broadband network. Nevertheless, mobile e-commerce is moving above the six-second wait time considered to be within most mobile device users' patience. Waits of one to six seconds lose 12% of shoppers, Dykstra said, while wait times above six seconds lead 12 to 20% of shoppers to abandon ship.
Those times reflect the information page loads before shoppers head for the check-out process. When conducting a multistep transaction, mobile users' wait time was "slightly above 18 seconds across the Top 50 U.S. retailers," Dykstra said.
The Wall Street Journal reported Monday that online shopping accounted for 44% of Black Friday sales this year, compared to 41% last year and 23% in 2006. The figures came from statistics collected by the National Retail Federation. Due to the late Thanksgiving holiday and shorter shopping season with early promotions, online sales were also up on Thanksgiving day.
Android and Apple iOS devices account for the vast bulk of online shopping. Dykstra said, "Android traffic is much smaller than iPhone and iPad traffic," so he isolated figures for Apple devices. For example, on the morning of Black Friday, response times averaged 7.4 seconds for iPhone uses and 8.27 seconds for iPad users. From noon to 6:00 p.m. the same day, iPhone users saw 8.63-second response times and iPad users, 8.53-second response times. There were spikes in activity immediately after midnight, from 8:00 to 10:00 a.m., and from 8:00 to 10:00 p.m.
Dykstra partially blamed the greater mobile device response times on the increasing complexity of retailer websites and mobile device applications. "Some of the worst performers had to access 50-60 hosts to assemble a page" in response to a mobile device query. Some of those hosts are on content delivery networks, some are advertising servers, and some are retailers' own content delivery systems.
The fastest-responding sites for mobile users restricted the number of hosts involved to three or four per page. Load times may have also been hindered by failures in supporting content delivery and Internet advertising servers, rather than in the retailers' sites. Compuware counted 831 outages of host servers as traffic overwhelmed some sites, and those outages slowed the ability of 2,200 shopping sites to respond, he said.
The top five retail performers for mobile devices this year were: HSN, 5th; J.C. Penney, 4th; Japanese Internet retailer Rakuten, 3rd; Office Depot, 2nd; and Blockbuster, 1st.
Last year, the top five were: HSN, 5th; Buy.com, 4th; Williams-Sonoma, 3rd; Barnes & Noble, 2nd; Office Depot, 1st.
Availability at all 50 of the top retailer' sites remained high, at 99.75%, Dystra said.
The use of cloud technology is booming, often offering the only way to meet customers', employees' and partners' rapidly rising requirements. But IT pros are rightly nervous about a lack of visibility into the security of data in the cloud. In this Dark Reading report, Integrating Vulnerability Management Into The Application Development Process, we put the risk in context and offer recommendations for products and practices that can increase insight -- and enterprise security. (Free registration required.)
Never Miss a Beat: Get a snapshot of the issues affecting the IT industry straight to your inbox.
You May Also Like
---