N.Y. State Preps InBloom Student Data Dashboards
N.Y. State Preps InBloom Student Data Dashboards
Education officials persist with plans for an education portal despite public and political objections to InBloom's cloud-based data warehouse. But will it work?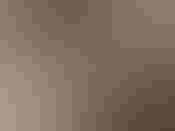 10 Tech Tools To Engage Students
10 Tech Tools To Engage Students(click image for larger view and for slideshow)
Despite controversy and politics, education data dashboards based on the InBloom cloud data warehousing service will be available to New York educators this fall, according to the New York State Department of Education (NYSED).
If the system works in production, the big question is whether it will impress anyone as having been worth all the fuss. The dashboards are part of the EngageNY portal the state is creating partly to secure a $700 million federal grant under the Obama administration's Race To The Top program, which encourages the adoption of digital tools to improve education.
One of the payoffs is supposed to be to create competition between the developers of the data dashboards to do the best job of delivering useful data analytics. InBloom's role is to provide a cloud service with application programming interfaces that each of the dashboards -- and many other applications -- will be able to tap into, eliminating the need for a lot of custom application integration.
NYSED is offering three dashboard choices to school districts, charter schools and resource pooling associations known as Boards of Cooperative Educational Services: DataCation from ConnectEDU, myTrack from eScholar, and Schoolnet from Pearson. All three participated in a demonstration roadshow in August, and districts are making their choices now. The dashboard service was supposed to be ready to go live in October, and NYSED says it will go live this fall.
[ Could you become a big data guru in less than three months? Read Become A Data Scientist ... In 12 Weeks? ]
"That's absolutely our intent, and we believe we're on track for doing so," said Amrit Singh, the EngageNY portal project manager, in an interview earlier this month. The plan is to do a staged rollout, he explained, beginning with a dashboard to allow educators and administrators insight into student performance and a version for parents and students to come by next summer, subject to quality assurance checks at each stage. The portal also includes a series of educational content management services that are independent of InBloom.
"The project is going well -- it's in the green," said Sharren Bates, chief product officer for InBloom. "You will see production dashboards in the fall."
However, eScholar CEO Shawn Bay said he is still waiting for a chance to test his product against a complete production instance of the cloud service. "What I could say on the record is it's not in production today," he said in an interview in late August. Since then, he and other vendors have been directed by NYSED not to talk to the press about the progress of the education data portal project. However, Bay confirmed Monday that he still has no access to a full-featured production version of the back-end service to test against his dashboard front-end. That makes him nervous about delivering results on schedule.
Singh said the roadshow demos were run against a live version of the InBloom service, but with data stripped of identifying information for demonstration purposes. He is confident InBloom is ready to deliver a production service -- although he conceded that the version of the dashboards that goes live initially may not dazzle the first users who access it.
"The tools in some ways are only as good as the data that's supplied to power them," Singh said. To get good operational analytics back, districts will need to get into the routine of providing updates to the repository on an ongoing basis rather than only periodically. The data will also become more interesting when other applications used by the districts begin to both feed the repository and take advantage of the data it has collected.
The true value of the service will become apparent only when teachers or parents can log into a new educational application that wasn't possible before, according to NYSED's Ken Wagner, who oversees the program as associate commissioner for curriculum, assessment and educational technology. That's not going to happen instantly, he admitted, but he remains convinced that service providers, tools and standards are converging in "a magic mix that hasn't come together before." Formerly known as the Shared Learning Collaborative, InBloom is a non-profit organization originally created to address a set of common education data analysis and integration challenges defined by the Council of State School Officers. Despite its potential benefits, the project has touched off a substantial backlash from parents and privacy advocates, leading several states and districts to back out of the program. Critics are suspicious of how much data the service would collect, how it would be protected, and how it would be shared.
NYSED remains determined to move forward, and its plans would make it the first InBloom user to go into production. But New York is also a hotbed of opposition and political battles over the program. In the New York City mayoral race, Democrat Bill de Blasio recently pledged that if elected, he will "protect students' privacy and stop this needless invasion of privacy" by denying InBloom access to data from city schools.
The Jefferson County, Colo., school district is also moving forward and seems to have had more success than most at securing support from parent and teacher organizations -- Kerrie Dallman, president of the Colorado Education Association gave a ringing endorsement in an opinion piece for the Denver Post -- although there's still disagreement in the union ranks and on the school board.
InBloom officials and board members say much of the criticism of the service is based on fundamental misunderstandings. For example, critics often describe the service as if it were amassing one giant repository of data from all participating school districts and making it available to any tech vendor or marketing firm. In fact, InBloom promises to give each district control over what data to collect and which users or applications get access to it. Instead of one massive index, like Google search, think Salesforce.com, which provides accounts to many enterprise customers but keeps each customer's data separate and allows each to make separate judgments about what apps to enable for their accounts. However, because InBloom provides a back-end service rather than complete applications, the value it promises is more abstract.
As InBloom's Bates said, "The customer is deciding what data to store and how the data should be used and presented -- to which users and to which applications -- but that does mean it's hard for us to hold up a bundle of stuff and say, 'Here's InBloom.'" One thing that educators tend to find compelling, she added, is the promise of one unified service they will be able to log into for a complete picture of how their students are doing, rather than having to log into multiple applications.
The dashboards NYSED is preparing to launch will not prove that InBloom can deliver on that promise. It's just a first step, with the broader integration application possibilities to follow later -- if the project can stay alive long enough to prove it.
Follow David F. Carr on Twitter @davidfcarr or Google+. His book Social Collaboration For Dummies is scheduled for release in October 2013.
Never Miss a Beat: Get a snapshot of the issues affecting the IT industry straight to your inbox.
You May Also Like
---