Net Neutrality: Let There Be Laws
Net Neutrality: Let There Be Laws
Telecom companies insist they already comply with the precepts of net neutrality. So what is the harm in codifying their behavior?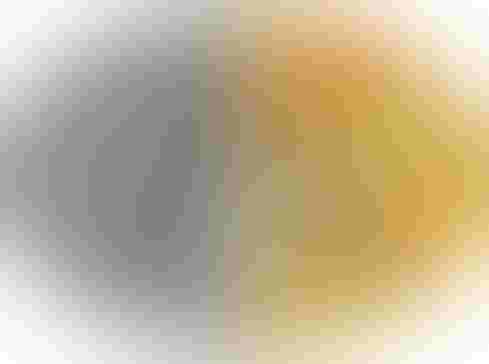 that the proposed rules against transparency, content blocking, discrimination, and fast lanes are "the way we operate our network today."
What does Title II reclassification matter if it's just business as usual? If telecom companies already treat data as described under net neutrality rules, nothing will change.
The reality here is that Comcast and Verizon realize the jig is up. They've seen what happens to closed information services like Minitel, which thrived in France from the late 1970s through 2012, when the Internet finally put it out of business. They're just trying to protect their profits.
In a letter to Senator Patrick Leahy last month, Verizon insisted, "The list of alleged abuses by broadband providers is exceedingly short, and rare examples of 'abuse' have been exposed and quickly addressed through market forces or the FCC's basic rules." A list of such abuses compiled by advocacy group Free Press suggests these incidents are not so rare.
As I was writing this column, MonkeyBrains co-founder Alex Menendez and his colleague Isaiah stopped by to reorient the antenna through which I get my home Internet access. I asked Alex what he thought about the possibility of becoming a regulated utility under Title II. He said on the whole it would probably be good for his business, a small, well-regarded wireless ISP in San Francisco, because it would give his company access to the last-mile fiber lines to people's homes.
Right now, said Menendez, most of that fiber is owned by AT&T, which can control which companies, if any, it will do business with. The alternative, he said, is running your own fiber to the home, but that's fraught with political obstacles because it involves obtaining city approval, cutting up the pavement, and costly bonds that favor large telecom companies. Verizon suggests reclassification under Title II would hinder competition. But the reality is that the status quo hinders competition.
The downside of reclassification, Menendez said, might come in the form of record-keeping requirements. Currently, MonkeyBrains doesn't keep logs of its customers with dynamic IP addresses, to protect user privacy and to reduce its burden when responding to subpoenas. Menendez noted that his company had received more than one subpoena that appeared to represent an effort to obtain embarrassing information for potential blackmail. Under new rules, MonkeyBrains could be required to collect data, and where data exists, it can be demanded by authorities or other litigants. With any luck, such data retention requirements will not come to pass.
It's possible regulation could limit investment in network infrastructure. But where there's demand, if one company declines to invest, another will do so. That's competition, the very thing incumbent telecom companies don't want.
Apply now for the 2015 InformationWeek Elite 100, which recognizes the most innovative users of technology to advance a company's business goals. Winners will be recognized at the InformationWeek Conference, April 27-28, 2015, at the Mandalay Bay in Las Vegas. Application period ends Jan. 16, 2015.
Never Miss a Beat: Get a snapshot of the issues affecting the IT industry straight to your inbox.
You May Also Like
---