Nokia's Secret Android Smartphone
Nokia's Secret Android Smartphone
Nokia has plans for a low-cost Android smartphone for emerging markets -- but will Microsoft kill the project?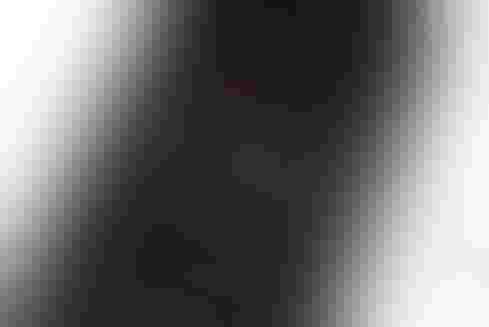 Nokia is cheating on Microsoft.
Nokia, which uses Microsoft's Windows Phone platform for its Lumia smartphones, has been developing an Android device in secret. The project, known as the Normandy Project, is moving full steam ahead according to insiders, who say the plan is meant to help shore up Nokia's entry-level smartphone line.
Uncovered by The Verge, the Normandy Project has been in the works for a while. Nokia's low-cost devices bear the Asha brand and run on a modified version of its aging Series 40 platform, which is based in Java. To stay competitive, Nokia needs its entry-level devices to run more powerful smartphone apps, and Series 40 is not quite up to the task. Though Nokia already offers low-cost Windows Phone devices, it can offer even cheaper devices if it uses Android -- at least, that's the thinking.
The Normandy Project will not run a native version of Android, according to The Verge's sources. Instead, it will fork Android in much the same way that Amazon has forked Android with its Kindle tablets. That means any Normandy device will have its own look and feel compared to regular Android devices, and applications will need to be adjusted for the changes. Google Services will be stripped out entirely.
[There's a new Android tablet available in the Google Play Store. Read LG Debuts Google Play Edition G Pad.]
The big question here is what Microsoft will do with the Normandy Project once it finalizes its acquisition of Nokia early next year.
AllThingsD's Ina Fried independently confirmed the Normandy Project and believes that this solution will be "palatable" to Microsoft because of the forking. Microsoft might be more apt to let it slide since Normandy won't be running a native version of Android and will have its own app store. Further, though Android would be the core, the forked version would more closely resemble Windows Phone in appearance, and could be used to deliver Skype and Bing services to more devices. That makes some sense, but in the end, Microsoft likely has no interest in selling Android-based devices, even if they are used to deliver some of its software services. The devices have already reached the early hardware testing phase.
Microsoft's Windows Phone platform, though it's gaining market share, still badly lags behind Android and iOS. Microsoft is much more likely to kill Normandy and find another way to reduce the cost of Windows Phone products. One reason? Apps. A forked version of Android would require developers to make adjustments to their applications. Surely Microsoft would rather see its developers focus on Windows Phone.
Also, the best-selling Windows Phone in the market costs less than $100. The Lumia 520 is a hit in emerging markets due to its low cost. Certainly the Lumia 520 shows that Windows Phone can compete in the low end of the market. Give Nokia the chance to further reduce the cost and Windows Phone could replace Asha entirely.
None of the companies involved confirmed the reports from The Verge or AllThingsD. Microsoft is prepared to close its acquisition of Nokia as soon as next month.
There's no single migration path to the next generation of enterprise communications and collaboration systems and services, and Enterprise Connect delivers what you need to evaluate all the options. Register today and learn about the full range of platforms, services, and applications that comprise modern communications and collaboration systems. Register with code MPIWK and save $200 on the entire event and Tuesday-Thursday conference passes or for a Free Expo pass. It happens in Orlando, Fla., March 17-19.
Never Miss a Beat: Get a snapshot of the issues affecting the IT industry straight to your inbox.
You May Also Like
---