NuVasive CIO Details Digital Transformation Project
NuVasive CIO Details Digital Transformation Project
Spinal surgery product and services supply company NuVasive targeted its surgical supply ordering in Japan for a digital transformation project to streamline operations.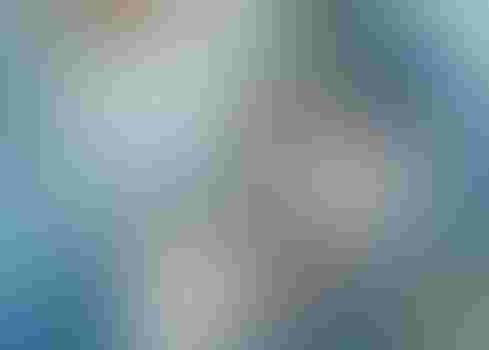 Even before the pandemic hit, plenty of enterprise organizations were taking a systematic approach to digital transformation, prioritizing certain projects to streamline and digitize business processes. NuVasive, a provider of all the products needed by spinal surgeons for their surgeries, was one of those companies.
NuVasive provides implants, instrumentation, hardware, biologics, and everything else that specialist surgeons need for spinal surgery, CIO Aviva McPherron told InformationWeek in an interview. While the company does have some of its own manufacturing capabilities, other products are sourced through the company's supply chain to provide surgeons with a complete package for each surgical case.
"What's required to support each surgical case can be standard or can be complex, depending on the case and the surgeon's preference," McPherron says. Sales representatives consult with surgeons about each surgical case to put together an order of all the supplies and products a surgeon will need. The sales reps would then talk to the the NuVasive's customer service team on the phone during regular business hours to convey the order requirements and then customer service reps would actually place these complex orders. At least that's how it used to work in the target market of Japan before the transformation project got underway.
NuVasive selected this front end of the process in the important market of Japan for a digital transformation project that kicked off just before the pandemic hit.
NuVasive set out to streamline this process with a few goals in mind. First, the company wanted to optimize the order process with on-demand ordering for the sales reps. Second, it wanted to decrease order processing time for the customer service team. Third, it wanted to increase order fulfillment accuracy. Finally, it wanted to increase the speed in which orders were delivered to customers.
"The Japan customer service team before the tool was responsible for order intake via phone and those orders were limited to business hours," McPherron says. "It was a semi-manual process, and this was a good opportunity to bring it into the digital world."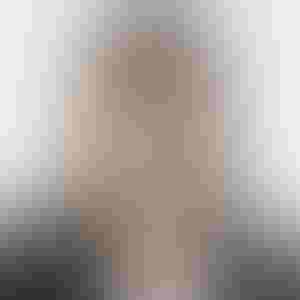 Aviva McPherron, NuVasive
If this project proved successful in Japan, then NuVasive could scale the process to any of its other markets in the world.
NuVasive set up a combined team of about 20 from its own organization and from IT and software engineering consulting firm CI&T to tackle this project. The teams spanned locations in the US, China, and Japan.
"CI&T are experts in digital transformation and have been a phenomenal partner through this journey helping us figure out how do we work together across geographies and time zones," McPherron says.
The team leaned on Agile methodology to unite the effort, bridging language and cultural differences.
"Agile provided the common language to talk across teams," McPherron says. The team began its process by interviewing the two main user groups -- sales and customer service -- to get an understanding of the issues the groups faced and map out the challenges.
Ultimately the group developed a mobile web app using .NET Angular to allow sales representatives to place orders directly into the system themselves, freeing the customer service reps for other work.
"In the US we have an IOS application, but we wanted to think about how this would roll out internationally," McPherron says. "We wanted to think about how it would look on a variety of devices."
The team also designed the tool with an eye to deploying it in multiple geographies with different regulations.
"We wanted to be able to turn things on and off, depending on regulatory requirements," McPherron says. "We wanted to make sure this platform could scale as the company scales."
In addition, this new web application ties into the fulfillment tool, she says, streamlining the entire process.
"The majority of orders can now be processed in a couple minutes," she says. "There is a 30% improvement in order efficiency -- the speed in which orders are entered. There's also a reduction in time required by sales team members to spend on this part of the process."
In addition, the new system is enabling the company to collect order data that can then be used in a more focused analytics program to help the company refine its operations in the future.
All those factors are key measures of success for this project, which McPherron says is the foundation from which NuVasive will continue to scale. Teams have just started in the European Union as well.
"This is a key pillar in our long-term strategy," she says. "Digital transformation is essential to helping us scale and grow."
What to Read Next:
How to Explain Complex Technology Issues to Business Leaders
Is Automation an Existential Threat to Developers?
3 Tips for Creating a Strong, Healthy Software Team
Never Miss a Beat: Get a snapshot of the issues affecting the IT industry straight to your inbox.
You May Also Like
---