Optimize Existing Technologies for Maximum Value
Optimize Existing Technologies for Maximum Value
Looking to get a bigger bang from your budget? Think about optimizing some of your existing IT resources.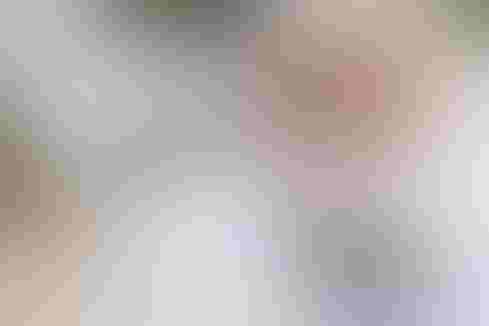 Image: Monkey Business - stock.adobe.com
Budgets are tight these days, yet IT demands keep growing, driven by the challenges presented by the COVID-19 pandemic, and the need to keep pace with competitors in a harsh business environment.
Cost savings are every organization's top priority right now, observed Sameer Bhagwat, a vice president in the application management practice at global consulting firm Capgemini. As a result, many enterprises are looking to trim costs wherever they can. Consolidating the number of technologies and/or vendors is one solution that brings automatic and immediate savings, he said. Another approach is to optimize existing IT investments.
Target the underperformers
Organizations looking to optimize their existing IT investments should start by identifying resources that may be underperforming and addressing those assets immediately, Bhagwat said. Restructuring operations is another approach. "One quick way is by organizing teams by business functions as opposed to the traditional siloed approach of development and support," he explained. "These business function-based models can then be tuned for business agility or efficiency, based on their expected usage."
IT leaders looking to improve asset value should also have a complete understanding of their current IT landscape. "It's not just about having a spreadsheet listing each of the technologies," Bhagwat said. "Organizations must have the intelligence to analyze how old their assets are, what functions they are performing, and what impacts could result if they are replaced." Understanding these issues will allow an IT leader to make informed decisions on which assets can produce additional value and which can be upgraded immediately or at a future date. "We have seen several enterprises choosing to defer a modernization program and prioritize projects that give immediate cost savings, such as vendor consolidation and cloud migration," he noted.

Sameer Bhagwat, Capgemini
Risky business
Placing cost-cutting before optimization of existing resources can be a dangerous gamble. "There are a lot of ways that cost-cutting can backfire," warned Jim Duggan, a former Gartner research vice president, now an independent analyst and a member of The Analyst Syndicate. "Unless the technology portfolio has been well managed, there are a lot of interactions and hidden consequences that [can] jump out," he explained.
Simply whacking away at legacy software is tempting, yet also potentially risky. "One upside of the current situation is that it may be easier to gain the legal, financial, and operational approvals to act on legacy issues that have been deferred," Duggan said. Still, for many organizations, ditching legacy assets may not be easy. "There will be a lot of gatekeepers outside of IT that will need to be on board for a successful initiative," Duggan warned.
Many IT chiefs will also discover that simply eliminating legacy software won't help curb costs very much -- if at all. "A lot of legacy software assets are fully depreciated, so the costs of removing them from operations will be financially more painful than leaving them in place with the minimum staffing," Duggan explained.

Jim Duggan, The Analyst Syndicate
Extending existing assets
A smart optimization approach is extending the application of existing platforms. "For example, a company that has invested in automation tools, like Workato or Appian, could automate additional business processes, extracting additional value from that implementation," said Stowe Boyd, workplace technologies analyst at technology research and analysis firm Gigaom.
Boyd noted that IT leaders can easily find technologies that haven't yet been fully adopted, despite already paying licensing for seats across the enterprise. "For example, the company intranet ... may not have been outfitted with local web sites or channels for all geographical locations," he said. "Adding those [connections] could lead to higher engagement in those underserved locales, and as a result, could increase productivity and underscore that the company cares about its staff."
Boyd suggested that IT leaders should create an inventory of platform integration opportunities. An organization might, for instance, use a work management platform, such as Trello or Workfront, but may not have enabled integrations with other enterprise assets, such as CRM tools, file sharing, or digital whiteboards. "In many cases, the value of connected solutions is greater than the sum of the parts," he observed.

Stowe Boyd, Gigaom
Stay up to date
Updating software is a relatively low-cost and painless way to squeeze more value out of existing investments, yet many organizations neglect to perform this simple task. "Regularly maintaining your software through system updates can ensure that your current tech maintains its highest functioning standards," said Brad Willman, IT director at technology solutions provider Entrust Solutions. "It can be extremely time-consuming to upgrade your systems only after many upgrade periods have already passed, as older versions of the software will need to be installed before your systems can upgrade to the latest version," he warned.
Takeaway
IT leaders looking for optimization opportunities should listen to their line-of-business managers closest to the work being done. "The opportunities for extracting greater value from today's technology are likely to come from that group, as will new technologies to be considered," Boyd said.
For more on IT budgets and spending, read these articles:
Gartner Forecast Sees 7.3% Shrinkage in IT Spending for 2020
Rethinking Technology Road Maps for the Second Half of 2020
CIOs Shift IT Budgets Amid COVID Crisis
Never Miss a Beat: Get a snapshot of the issues affecting the IT industry straight to your inbox.
You May Also Like
---