Oracle Adds Cloud Adapter For Salesforce.com
Oracle Adds Cloud Adapter For Salesforce.com
Oracle joins the cloud-integration party late, but says its wizard-driven SOA Suite will appeal where on-premises apps prevail.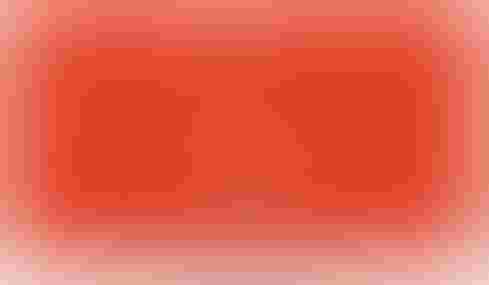 Oracle introduced the Oracle Cloud Adapter for Salesforce.com on Thursday, vowing that it won't be too little, too late when it comes to cloud application integration.
Oracle says its SOA Suite has been used to build one-off, Web-services integrations into cloud-based applications for years. But the Adapter for Salesforce.com is the first of many packaged integrations that the vendor says will broaden its collection of more than 300 pre-built adapters heretofore focused on on-premises application integration.
"We're making things easier so instead of having to read documentation and figure out which APIs to call, we package it all in a graphical, wizard-driven adapter," Demed L'Her, VP of product management for Oracle integration products, said in an interview with InformationWeek.
[Want more on cloud integration? Read Informatica Adds Integration Options As Cloud Demand Multiplies.]
The Cloud Adapter for Salesforce.com works with the Oracle SOA Suite wizard-based integration tool, so admins simply enter the appropriate Salesforce.com credentials. Then the tool takes care of the connections to APIs and reveals all available standard and custom objects that can be tied to other data sources and targets.
It's pretty surprising that Oracle is introducing its first adapter for Salesforce this late in the game. Even more surprising is word that the next cloud adapter -- release date unspecified -- will be for Oracle's own RightNow service CRM application. Also on the horizon is a new software development kit for cloud integration work.
Packaged adapters for integrating Salesforce.com to Oracle data sources and applications have been available for years. Informatica, for one, introduced cloud integration options back in 2009. IBM followed a year later by acquiring Salesforce.com partner Cast Iron. There are also literally dozens of other options out there, from Actian, Dell Boomi, and iWay, to Jitterbit, MuleSoft, and SnapLogic.
So why is it customers will seek out this new option in a cloud world awash with integration options?
What Oracle is trying to help customers avoid, said L'Her, is a Balkanization of middleware, in which they have to use multiple products to support on-premises and cloud-based applications.
"We're making it simple enough so that people don't need to bring in third-party tools," L'Her explained. "The vast majority of customers still have the majority of their applications on premises, so we think you have to have your integration layer closer to the majority of your applications."
The vendors that support integration of cloud apps don't tend to have depth in on-premises application integration, according to L'Her. That's true of some, but it can't be said of the likes of IBM, Informatica, and iWay -- integration veterans that have packaged adapters for the gamut of on-premises applications. What's more, many of these vendors offer many more cloud integration options. Informatica, for one, supports integration to Oracle Eloqua, NetSuite, and Workday as well as Salesforce.com.
Oracle's promise is that customers can use just one tool to do all their integration work. But until the company's list of packaged adapters for cloud applications gets longer, it probably isn't the one tool that a customer would use unless it's truly an Oracle-centric shop with few cloud integration needs.
Interop Las Vegas, March 31 - April 4, 2014, brings together thousands of technology professionals to discover the most current and cutting–edge technology innovations and strategies to drive their organizations' success, including BYOD security, the latest cloud and virtualization technologies, SDN, the Internet of things, Apple in the enterprise, and more. Attend educational sessions in eight tracks, hear inspirational and industry-centric keynotes, and visit an Expo Floor that brings over 350 top vendors together. Register for Interop Las Vegas with Discount Code MPIWK for $200 off Total Access and Conference Passes.
Never Miss a Beat: Get a snapshot of the issues affecting the IT industry straight to your inbox.
You May Also Like
---