Oracle Support Costs: 2 Savings Strategies
Oracle Support Costs: 2 Savings Strategies
Oracle software maintenance costs have customers turning to growing ranks of licensing consultants and third-party support providers. Here's the skinny.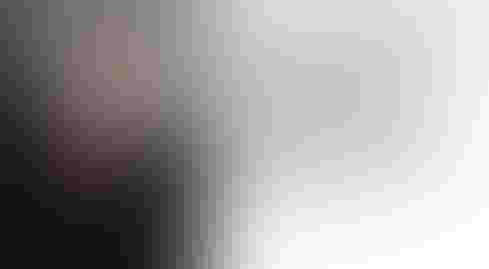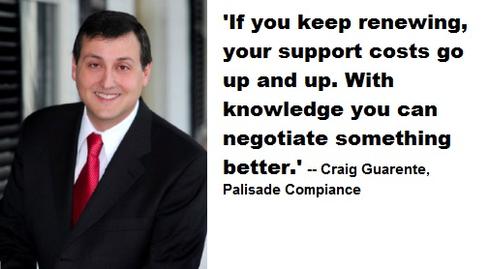 but Tim Hegedus, senior managing analyst at Miro, warns that "no tool is capable of understanding the rules." Oracle, in particular, is known for negotiating different terms for different customers. "Our value as a company comes from being able to understand the rules of the software publisher," says Hegedus.
Hope of saving money is the big reason firms tap Palisade and Miro, and that hope has also given rise to another cottage industry of independent support providers. Rimini Street is the largest and oldest of these firms, while Spinnaker Support is a fast-growing rival. Both firms support both Oracle and SAP applications, and both made splashy announcements at this week's Collaborate 14 Oracle user group conference in Las Vegas.
[Want more on licensing snafus? Read Software Audits: Are You Ready?]
Rimini Street announced that it has more than doubled its base of Oracle customers to more than 130 companies, and it cited Brandeis University as an Oracle PeopleSoft customer that it's helping to save $8 million on support over 10 years. Spinnaker introduced Oracle Database support at Collaborate, a service that Rimini introduced in 2011. This type of support is harder to offer because databases are compiled with software products, so Rimini and Spinnaker can't touch the code and offer the same sorts of patches and bug fixes they develop for ERP and CRM applications with exposed source code.
"How do they patch Oracle?" asked Oracle president Mark Hurd at last week's InformationWeek Conference in Las Vegas, co-located this year with UBM Tech's Interop Las Vegas. "If you're just a support provider and you're not building the [intellectual property], you're taking the IP for free and somehow providing patches and support -- that's a good economic model, but it has to be legal."


Hurd was alluding to the ongoing lawsuit Oracle has pending against Rimini Street -- a case that's expected to drag into 2015. In the latest chapter of that legal brawl, a US District Court judge ruled in February that PeopleSoft licenses don't allow third parties the right to obtain a copy of the software. The decision led Rimini Street to suspend hosting of its customers' Oracle software in Rimini Street datacenters. But it continues to offer software support, including patches and bug fixes, at half the cost of Oracle support. In the case of Oracle Database, Rimini offers diagnostics and "super DBA services" including configuration and application integration support. The diagnostics can determine where the problem lies when things go wrong, whether that's in the database, middleware, or applications, according to Rimini.
Buyer beware
Miro and Palisade describe the third-party support providers as a good money-saving option when it's clear you're not going to move forward with a particular piece of software, but Guarente cautions, "You're frozen in time in terms of the software that you're using; if you're using 7.1.1 and you go off of Oracle support, you can't use 7.1.2. As long as you understand what you're getting into, that's fine."
As for ways to save on support from Oracle, Guarente offers a few points of advice:
Don't assume that IT-oriented license-management tools and methodologies will keep you in compliance with your contracts and license rights. Oracle LMS relies on scripts, policies, and contracts, not the tools IT uses, to determine software usage and rights.

Don't assume an unlimited license agreement (ULA) will cover use of instances on Amazon Web Services or other clouds. Make sure contracts spell out where you can use licenses and that they will count toward what's covered by the ULA.

Be prepared to negotiate. Customers too often renew ULAs and face higher costs because they're not armed with certain knowledge of what they are and aren't using and what's covered by the current agreement. "If you keep renewing, your support costs go up and up," says Guarente. "With knowledge you can negotiate something better."
Palisade and Miro declined to detail the cost of their services, saying it varies widely depending on the extent of software deployments and the goals of the engagement. Hegedus said Miro typically works for a fixed fee in a 6- to 12-week engagement, during which time customers can ask all the questions they want. He also said there's a performance guarantee whereby the company's fees will be "matched or exceeded by the cost savings."
Whether you tap an advisor or not, the first step toward taking control of support cost is getting a handle on what software you are using and what's covered in your contract. Without that knowledge you're flying blind and leaving it up to the software vendor to do all the measurement and interpretation.
Our InformationWeek Elite 100 issue -- our 26th ranking of technology innovators -- shines a spotlight on businesses that are succeeding because of their digital strategies. We take a close at look at the top five companies in this year's ranking and the eight winners of our Business Innovation awards, and we offer 20 great ideas you can use in your company. We also provide a ranked list of our Elite 100 innovators. Read our InformationWeek Elite 100 issue today.
Never Miss a Beat: Get a snapshot of the issues affecting the IT industry straight to your inbox.
You May Also Like
---