Oracle Turns Cloud Corner
Oracle Turns Cloud Corner
Oracle ends fiscal year with double-digit cloud gain, flat software sales, and hardware gains. CEO Ellison sets sights on Salesforce.com.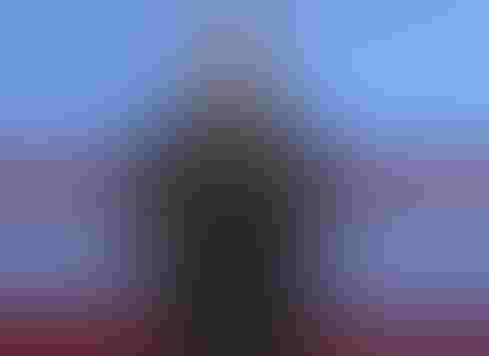 Oracle CEO Larry Ellison highlights the company's cloud-based Human Capital Management applications at a presentation in February.
16 NoSQL, NewSQL Databases To Watch
16 NoSQL, NewSQL Databases To Watch (Click image for larger view and slideshow.)
Oracle late Thursday reported double-digit cloud growth and modest hardware gains in the company's fiscal fourth quarter ended May 31, but it fell slightly short of expectations for on-premises software sales and profitability. Executives said the miss was attributable to the company's success in the cloud, where it now places itself as the second-largest software-as-a-service (SaaS) provider.
"We're focused, like a laser, on becoming the number-one company in the cloud," said Oracle CEO Larry Ellison in a conference call with financial analysts.
Oracle is already the dominant SaaS provider in categories such as marketing, ERP, and human capital management, Ellison said, and added that the company's salesforce is focused on overtaking Salesforce.com in CRM and extending the company's lead over Workday in HCM and ERP.
[Want more on Oracle 12c? Read Oracle In-Memory Option: 6 Key Points.]
Oracle changed its financial reporting practices to break out SaaS and platform-as-a-service (PaaS) revenues, for database and Java-development services, separately from software revenues and cloud infrastructure as a service (IaaS). SaaS and PaaS revenues were $322 million for the quarter, up 25% year over year, and $1.12 billion for the year, up 23% over fiscal year 2013.
Oracle CFO Safra Catz said the company's SaaS and PaaS revenues are approaching a $2 billion run rate. Salesforce.com, the leading cloud provider, had revenues of $4 billion in its 2014 fiscal year ended January 31. Both Salesforce and Workday have reported faster cloud growth rates than Oracle in recent quarters, but seven-year-old Workday finished its fiscal year 2014 at just $468 million in revenue.
Oracle's comparatively small IaaS business, for cloud compute and storage services, was flat at $456 million for the full year. This is where Oracle competes with the likes of Amazon Web Services, but Ellison dismissed it as a low-margin category that Oracle operates "for the convenience of customers" choosing Oracle SaaS and PaaS offerings.
Oracle's new software license revenues were flat at $3.7 billion for the quarter and 9.4 billion for full year. Oracle missed Wall Street expectations with total revenues of $11.3 billion for the quarter, up 3%, and profits of 92 cents per share. Analysts expected $11.5 billion in revenue and profits of 96 cents per share.
News outlets including Bloomberg have reported this week that Oracle is in talks to acquire Micros, a maker of CRM systems and other software for retailers, restaurants, and hotel chains. Financial analysts put the value of that deal at $5 billion, and Micros's $1.2 billion in revenue would bring growth to Oracle's on-premises software business.
But Ellison, Catz, and Oracle president Mark Hurd focused almost entirely on Oracle's cloud prospects during Thursday's call. Discussing Oracle's position as a supplier to other cloud vendors, Ellison said that "most cloud companies are based on Oracle database," noting that Salesfore.com is "based entirely on Oracle database" and that SAP's SuccessFactors also runs on Oracle. (An SAP spokesperson followed up to say that SuccessFactors "has migrated the majority of its key internal systems to SAP Hana.")
Seeing a "huge opportunity" and citing healthcare software supplier Cerner as an example, Ellison predicted Oracle will see a wave of software vendors using its multi-tenant 12c database to move their wares to the cloud. And because Oracle can supply all the hardware, middleware, and applications the company needs to run a comprehensive cloud, Ellison predicted the company can run those services highly profitably.  
"We buy electricity and buildings, but we make everything else ourselves," he said.
Oracle turned in its second straight quarter of hardware systems revenue growth, with a 2% increase over the prior-year quarter to $1.4 billion, though hardware system revenues were flat for the full year at $5.3 billion. Catz hailed it as a success given that "all our major [hardware] competitors shrank."
IT leaders who don't embrace public cloud concepts will find their business partners looking elsewhere for computing capabilities. Get the new Frictionless IT issue of InformationWeek Tech Digest today.
Never Miss a Beat: Get a snapshot of the issues affecting the IT industry straight to your inbox.
You May Also Like
---