Painful Lessons of the Pandemic Can Lead to Future Strengths
Painful Lessons of the Pandemic Can Lead to Future Strengths
Here are some key considerations for IT leaders and teams as they seek investment and buy-in to implement solutions that will support their organizations now and in the future.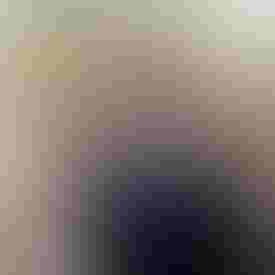 In the rush to reimagine workplaces after the onset of COVID-19, the IT team was perhaps the busiest and most sought-after employee group in any organization.
Entire offices moved to work from home seemingly overnight, and the need to equip employees was urgent. Organizations around the world are continuing to seek new and emerging solutions to ensure their teams remain productive while we all collectively work from home -- now and likely in significant numbers for a long time to come.
For industries such as finance that are highly regulated, IT departments have been faced with a "make or break" moment in time, with the stakes never higher as the global economy seeks to reopen and recover. Seamless, uninterrupted, and compliant client service is critical for financial institutions --especially when clients are seeking stronger connections than ever with their advisors and bankers.
With remote-work scenarios settling into a central role in the world's new normal, enterprise IT departments should seize the moment to get funding and implement solutions to support their organizations now and going forward. Now that the travel time associated with in-person meetings has been reduced or eliminated with more people working from home, clients have even greater access to advisors' time via mobile communications experiences.
When it comes to compliant, auditable communications, simply forwarding a business line to an employee's home or mobile phone will fall short of requirements. Financial firms, for example, require compliant, reliable mobile communications that enable employees to interact with their clients whether they are at the office, at home, or traveling by car or train.
The shift in IT decision-making and purchasing processes in the last few months has been enormous, with even the most highly regulated companies making decisions faster. With that in mind, following are some key considerations as IT departments seek investment and buy-in from senior leaders to implement solutions that will support their organizations now and in the future of our new normal:
Base requests on analysis and empathy. The need to balance robust solutions while delivering cost-effective value can create a perfect storm for IT workers. Understand your organization's business pain points and employ an empathetic approach to problem-solving. Provide confidence in your recommendation through facts and proper vetting as you consider new tools and solutions.
Honestly appraise needs. In the office, employees are equipped with robust workstations, company-approved laptops with set services, and physical desk phones. At home or working elsewhere remotely, they'll be working at ad hoc desks or dining tables, often with personally owned devices. How do you ensure all the services that they need will work in less than perfect environments, with bandwidth that can often be sub-optimal? How do you ensure working information is captured and compliant?
Solve for now and the future. Any solution you choose now should have the flexibility and scalability to serve users with an experience that enables them to use their own, familiar personal devices while separating business and personal data -- ensuring compliance without interference. Success is about providing employees with access to top-notch cloud-based technology that IT teams don't have to build, manage or ship.
Ask yourself what success and failure looks like. IT shops that rose to the challenge in the early days of the pandemic were able to address the needs of thousands of users over the course of days. They met the needs of agile end users, which ultimately ladders up to instilling confidence in senior leaders. Failure to deliver on those needs leads to lack of trust in IT, and little confidence to fund future projects.
The road ahead
The hyper focus on IT tools will remain as organizations understand that the many painful lessons of the pandemic can lead to future strengths. IT will become an even more integrated part of the business as companies realize the strategic importance of mobility and business continuity plans and focus on security.

Amit Modi is the Chief Technology Officer for Movius Corp., the leading global provider of mobile unified communication software. He is an experienced product visionary and technology evangelist with a background highlighting innovation and execution in the mobile communications, cloud infrastructure and SaaS spaces. His specialties are in customer orientation and building geographically distributed, high performing and cost-effective product and engineering teams. Amit holds a master's in business administration from IE Business School in Madrid, and a bachelor's in electrical engineering from the Indian Institute of Technology in Kharagpur.
Never Miss a Beat: Get a snapshot of the issues affecting the IT industry straight to your inbox.
You May Also Like
---