Postal Unit Scraps Big Iron For Virtualization
Postal Unit Scraps Big Iron For Virtualization
US Postal Service wanted to virtualize its systems for auditors working in the field but didn't have room for added storage. It found the answer in a specialized appliance.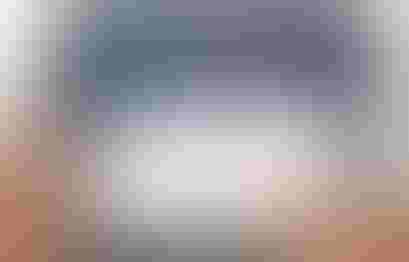 The Postal Service's Office of the Inspector General (OIG) is migrating to a virtual desktop environment that soon will give its traveling investigators anytime, anywhere, any device access to the applications and data they need to do their jobs.
Looking to transform its IT infrastructure and better support its users and mission, while also meeting a federal datacenter consolidation mandate, the OIG's IT team last year began to explore the idea of building out a virtual environment that eliminated the need for a costly, complex, and space-devouring storage-area network (SAN) architecture.
"Almost 1,000 of our 1,100 full-time employees are true mobile workers," says Gary Barlet, CIO in the OIG. "Some only go to the office a few days a week. They're investigators working on cases and auditors out at various postal facilities. The concept of having to be tied to a specific location or a specific device to do their work just doesn't fit well in that environment."
[MIT's Howard Anderson talks with an intrepid CIO about the death of Big Iron. Read: Mainframe Eulogy: Why We Put Gertrude Down.]
Barlet and his team decided that convergence technology -- namely, an appliance-based server with built-in enterprise storage -- was the ticket. Using a modularly scalable, self-contained black-box product developed by Nutanix, the new system reduces power consumption, cooling costs, dedicated manpower, and other expenses incurred by traditional, three-tiered SAN-based virtualization architecture, which comprises servers, switches, and storage, according to company officials.
"Virtualization is a two-sided coin," says Dave Gwyn, a VP in Nutanix's Federal division. "While it brings efficiencies, the flip side is that it requires some big iron to run. When you're talking about a SAN, it gets very expensive to add storage that's high speed and high performing. To go with those SANs you need to buy servers, and those servers need to talk to the SANs, so in order to do that you need to buy switches. You get virtualization, but the downside is you have to purchase all three of those tiers."
For Barlet, a big issue was the amount of physical space that deploying a SAN infrastructure would require, especially at OIG's disaster-recovery site in Dallas, where floor space is highly constrained. The small footprint of Nutanix's converged server-storage system combined with high performance made it more attractive.
When he posted an RFP for a desktop virtualization build-out last summer, Barlet found that "most of the solutions that came in required a minimum of two or three racks of equipment to support what we were looking for, and I just didn't have the room [at the Dallas site] for all these additional racks. And I was not excited about giving up that much space in my primary server room either."
In contrast, the Nutanix box is 3-1/2 inches high, and about 20 boxes will fit into a typical rack in a datacenter, says Gwyn. Federal customers have reported a 92% reduction in datacenter rackspace, company officials claim.
It also scales like a Lego block design, notes Gwyn. "You can start with one. When you add blocks to scale it out, they automatically cluster together. It's not as much risk for CIOs. They don't have to take a big leap; they can build in smaller increments."
Chris Howard, also a VP in Nutanix's Federal division, estimates that users of the converged platform can save 20% to 50% in upfront capital expenditures and also realize significant savings from an operations expense perspective with the reduction of costs stemming from power consumption, space, and manpower needed to maintain the system.
Having piloted the system with users inside the CIO shop "to make sure all the green lights are blinking," Barlet and his team are preparing to migrate the first OIG 400 users to the new platform. "We expect to have most users migrated by this summer," he says.
Solid state alone can't solve your volume and performance problem. Think scale-out, virtualization, and cloud. Find out more about the 2014 State of Enterprise Storage Survey results in the new issue of InformationWeek Tech Digest.
Never Miss a Beat: Get a snapshot of the issues affecting the IT industry straight to your inbox.
You May Also Like
---