Predict The Future (Without Looking Like An Idiot)
Predict The Future (Without Looking Like An Idiot)
Use these 8 tactics this coming budget season to force your planning in new directions.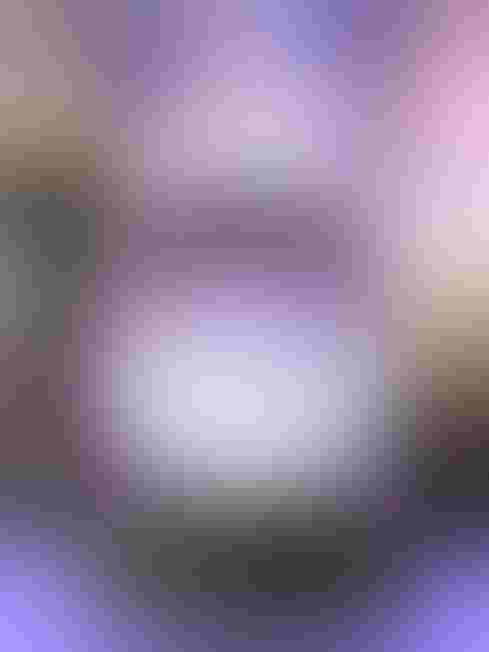 (Source: <a href="http://fc00.deviantart.net/fs13/f/2007/040/e/0/Crystal_Ball_2_by_Trish2.png" target="_blank">Deviantart.net</a>)
Thanks (in part) to our harried schedules, it is terribly tempting during budget season to use the current year's budget as a divining rod. Pad some areas where you fell short, add one or two known new items. If you are an overachiever, you may even reduce an existing project's scope to fund something new and -- gasp! -- risky.
This year I invite you to stretch a bit and think about budgeting differently. Think of it as an exercise in predicting the future. Planning for those "risky" projects and giving room for "unlikely" scenarios will set you apart from your peers. And when the future reveals her chaotic and often cruel nature, your future self will thank you.
To help you become a more prodigious prognosticator, I offer a sampling of tactics and concepts to increase your accuracy, and force you to consider possibilities you'd rather avoid. Think of these as some tricks of the futurist trade.
1. "The future is already here, it's just not evenly distributed." This William Gibson quote offers a key insight into how the most accurate predictions are made. Ground your future in the emergent events of today. And just because you haven't heard of it doesn't mean it doesn't exist somewhere, waiting to disrupt your business. Reach out to analysts, tech writers, and tradeshow keynotes and ask them what new, new thing they are genuinely excited and concerned about.
2. Know what "emergent" looks like. Just because the pundits love it doesn't mean your colleagues will. When something is new -- genuinely new -- the vast majority of people don't know what to make of it. This results in people ignoring, ridiculing, or actively working to kill it. If there is an idea/trend/project on the horizon that is stirring up that kind of vitriol internally, pay attention.
3. Sometimes the naysayers win. Especially in a corporate context. The naysayers' effect on even what you see as the most critical innovation can generate a dramatic amount of drag. If a project is creating backlash today, use that drag time to plan. The key here is to plan. Instead of betting on its inevitable death, plan for its possible incarnation.
[Ready for some summer reading? See 9 Books IT Leaders Should Read.]
4. "We predict too much for the next year and yet far too little for the next 10." Neil Armstrong understood the inverse of the naysayer effect -- the amplifying effect of enthusiasm. When people get excited about something, we overestimate how fast it's going to occur. And, sadly, it's often the ideas we cherish the most that languish... and we never plan for that.
5. Steep yourself in data. Analyst reports are chock full of information. But you don't want information. Information is data that has been interpreted. What you are looking for is the source data. How did the analysts come to these conclusions? By teasing out source data and expanding it with private corporate data, you can ask different questions and spot places where your context may differ dramatically from that of other business peers. Any future scenario that is not grounded in data is just a flight of fancy. Yet data won't lead all companies to the same conclusions.
6. Predict something bold. Use these questions to guide you to predictions you should consider and prepare for:
a. What would you (your organization) desire most to happen?
b. What would a currently vilified idea/trend/project look like if it succeeded wildly next year?
c. What is a realistic worst-case scenario three years out?
7. Widen your horizon. We all live in an echo chamber. To ground your scenarios, seek out people you respect but whose thinking process confounds you, and then run the scenarios by them. Refine.
8. Apply to budget. So where is the money going to come from for these bold new ideas? I wish I had a magic wand, but, alas, it's more of a crude cudgel: Kill a project. If you are currently funding projects that don't serve a most desired future or hedge against a likely but undesirable future, is it really worth it?
When envisioning the future, we need to stay mindful of political realities and inherited projects. Sadly, corporate life is more about inertia than changing trajectories. To change directions, we must muster the courage to see things differently, put these visions into action, and endure the resulting backlash. Leadership is about making the hard choices -- especially in the face of a highly uncertain future.
In its ninth year, Interop New York (Sept. 29 to Oct. 3) is the premier event for the Northeast IT market. Strongly represented vertical industries include financial services, government, and education. Join more than 5,000 attendees to learn about IT leadership, cloud, collaboration, infrastructure, mobility, risk management and security, and SDN, as well as explore 125 exhibitors' offerings. Register with Discount Code MPIWK to save $200 off Total Access & Conference Passes.
Never Miss a Beat: Get a snapshot of the issues affecting the IT industry straight to your inbox.
You May Also Like
---