Redefining IT's Organizational Influence
Redefining IT's Organizational Influence
New ways of working have put IT in the spotlight and raised stakes when it comes to cybersecurity. It's time to give CIOs a prime seat at the decision table.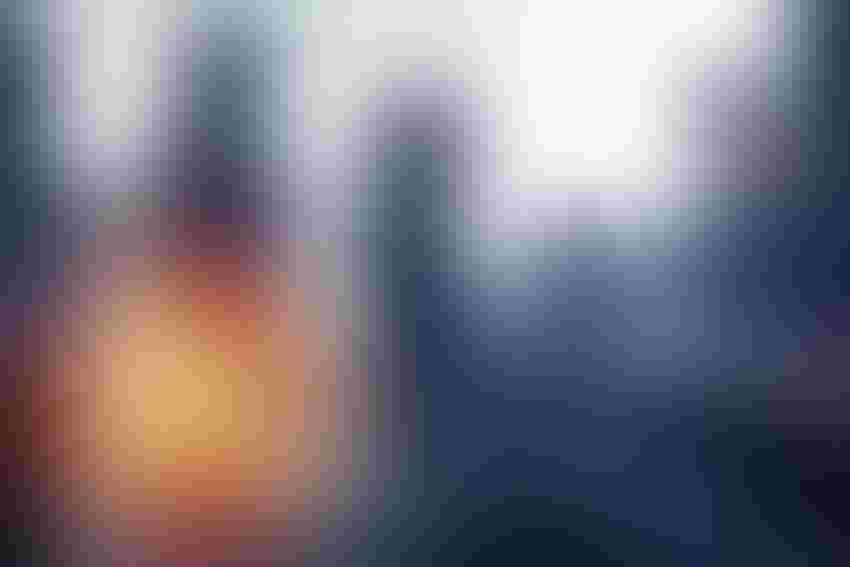 Federico Caputo via Alamy Stock
From remote setups to return-to-office mandates, the new model of work requires adaptability and versatility to not just operate, but thrive, across settings and functions. Of all departments, however, these shifts have had the greatest impact on IT.
At the outset of the pandemic, CIOs and their teams rushed to implement infrastructure that would support the new remote work ecosystem. That meant new software, platforms, and security measures to keep things running smoothly and safely. Now, IT teams must strike a balance between leaning on traditional models and tapping into new behaviors and innovations to support changing business needs and drive transformation.
It's undeniable that digital infrastructure has become a top determinant of company success -- it impacts the performance of every department and, in turn, the bottom line. Today, amid increased competition, rising security threats, and brand-new ways of working, IT deserves a prime seat in organizations' leadership benches and decision-making processes.
Hybrid Work and Enabling the Best of Both Worlds
For the majority of companies (and workers), it's become clear that hybrid work is now the norm. A 2022 survey from the International Foundation of Employee Benefit Plans found that 74% of employers planned to implement permanent hybrid work, with a blend of in-person and remote workdays. That puts more pressure on IT teams to instill efficient practices and prepare for a wider range of scenarios.
Essentially, while companies and their workers have found hybrid settings to be an agreeable middle ground, it's up to IT departments to make both extremes -- remote and in-person work -- possible. A major part of this is choosing and maintaining the right mix of tools and flexible IT support options to ensure that employees don't experience any tradeoffs when working in different settings. Although IT might be an afterthought for many employees, seamless maintenance that empowers flexibility is highly valued and the mark of an effective department in today's corporate world.
On a wider scale, enabling hybrid work affects the talent that companies can attract and the revenue that they can bring in. Employees and customers are less willing to deal with friction, and if competitors can offer a smoother experience, companies risk losing out on talent and sales. With such a massive effect on the viability of hybrid work, IT teams need to be active participants in conversations around work formats and be able to communicate issues or concerns to other decision-makers who might otherwise overlook them.
IT's Growing Role in Security
While IT has hidden ripple effects on departments like sales and recruiting, its overlap is most apparent when it comes to keeping sensitive or proprietary information secure. A recent article from The Wall Street Journal explored the blurring lines between IT and security, finding increased collaboration between these departments and citing more flexible work settings as a primary reason for this shift.
Close cooperation between CIOs and CISOs has its obvious benefits, yielding streamlined processes and bolstered defenses against mounting cyber threats. It's still important to make a distinction between the two, though.
Think of IT as a foundation on which a company's security strategy builds upon. The stronger its base, the less susceptible a company will find itself to being exploited by bad actors. And with the costs of breaches constantly on the rise as hackers get smarter and leverage new tools like AI, these two departments need to be in lockstep, striking the proper balance between a user-friendly experience and strong security guardrails.
One report from IBM found that the average cost of a data breach in 2023 reached $4.45 million, a 15% jump over the past three years. That alone necessitates IT having a prominent organizational influence, especially as an uncertain economic landscape has led many to ramp up cost-cutting efforts.
Rethinking C-Suite Strategies
IT's prominent role in the modern workplace is undeniable, but it still falls on the rest of the C-suite to give CIOs and other IT leaders the proper recognition and influence. The long-held perception that IT is only a reactive and behind-the-scenes department, detached from other teams, is outdated and counterproductive.
In fact, it's fair to say that no department is more of a cornerstone of company success than IT, especially as the corporate world grows more dependent on reliable digital infrastructure. The most forward-thinking executives will recognize this, viewing IT as the backbone of any great business and looking to CIOs to navigate major shifts and ensure the day-to-day feasibility of big-picture decisions.
In particular, as AI tools permeate the workplace, bringing both new capabilities and risks, this trend only figures to grow. IT's star is on the rise -- both within and outside of the corporate world -- and it merits more internal influence as its external responsibilities grow.
Never Miss a Beat: Get a snapshot of the issues affecting the IT industry straight to your inbox.
You May Also Like
---