Redefining the Framework of Innovation
Redefining the Framework of Innovation
Building an ecosystem of partners offers faster, lower-cost solutions that accelerate transformation.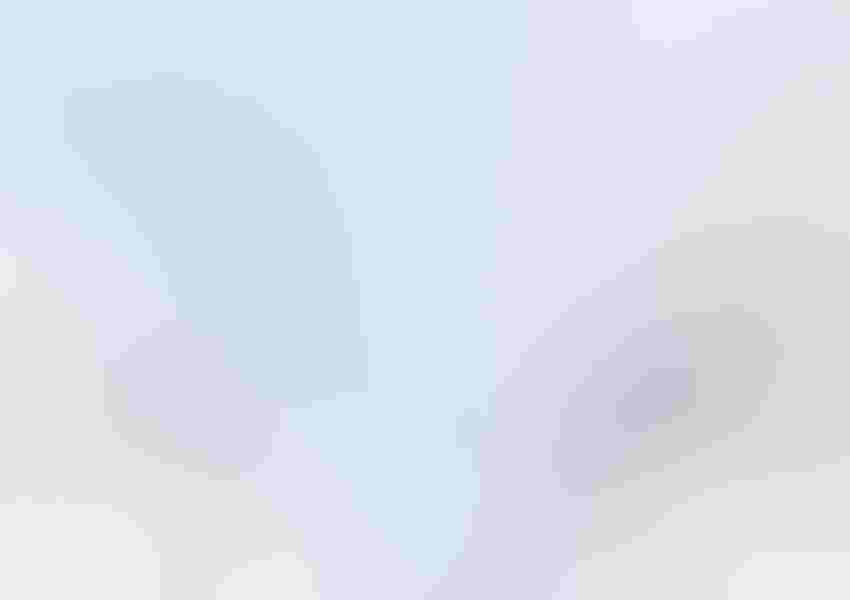 Konstantin Petrov via Alamy Stock
In a world of economic uncertainty and increased competition, large organizations have two choices: disrupt or be disrupted.
While established organizations can offer more market experience, brand credibility, capital, and customer franchise, they often lack the agility and creativity required to innovate at the pace of rapidly evolving customer expectations. On the other hand, many early-stage companies pride themselves on their agility and culture of innovation but struggle with cost efficiencies, data management and scale.
Leaders of both new and established organizations are realizing the inefficiencies of current models and are seeking out new opportunities via ecosystem partnerships. Through these partnerships, organizations come together to co-create a product or service, market to a common set of customers and then share in the value that they generate.
An effective ecosystem approach can accelerate innovation and drive performance. The business case is clear upon review of business leaders with a high-performing ecosystem:
65% say this model increases efficiency and reduces cost

59% say it helps them expand into new geographies

57% say it assists them in the creation of a new joint product
Through ecosystems, companies can quickly gain access to the resources of partners around the world in areas like artificial intelligence, quantum, robotics and more. This collaboration enables them to transform their technology capabilities in new and powerful ways.
Why Build an Ecosystem?
For years, companies deployed more capital to build and buy investments than to partnering investments, in part because process and technology integration were significant hurdles to overcome.  Modern infrastructure like public cloud, big data, automation, and AI have dramatically improved the speed to value and capital efficiency of partnering models. And while buying or building internally can still be valuable in the right circumstances, an ecosystem of partners offers faster, lower-cost solutions that accelerate transformation. Here's what it can do:
Increase profits. A survey of more than 800 business leaders leveraging at least one ecosystem business model revealed that, on average, ecosystems make up 13.7% of their total annual revenues, drive 12.9% in cost reduction and generate 13.3% in incremental earnings. With increasingly thin profit margins, partnering could be the difference between a thriving business and a failed one.

Add diverse resources to the creative process. While traditional firms can be victims of "group think," ecosystems harness the collective expertise of a diverse set of players. This results in new ideas that no participant could realize on their own.

Expand the asset base of innovation. By pooling valuable talent and resources such as data, laboratories and intellectual capital, companies can not only increase their resource base but lower capital costs and investment risk.

Introduce cost and resource efficiencies. By leveraging existing resources -- both physical assets and personnel -- companies can avoid building and deliver solutions faster.

For example, automakers Volkswagen and BP worked together to drive EV adoption by rapidly building a fast-charging network and delivering a frictionless charging experience for drivers. Together, they launched 'FlexPole' charge points which have integrated battery storage, eliminating the need for a high-powered grid connection. With BP's charging network integrated into Volkswagen vehicle dashboards, drivers can easily find their nearest FlexPole point, charge their vehicle and pay seamlessly. More recently, seven of the world's leading automakers announced the creation of a joint venture to accelerate the transition to electric vehicles in North America, by making EV charging more convenient, accessible, and reliable.

Improve agility and time to market. By utilizing outside assets and intellectual capital, companies can leverage existing expertise rather than hire new personnel.
So, Where to Begin?
The impact of ecosystems on digital disruption today does draw sharp parallels to another important technological evolution. Specifically, it brings to mind the evolution of manufacturing and distribution technology which enabled the transition from vertical integration to multi-tier supply networks. The twist is ecosystem models look forward, not back in the value chain, enabling entire new value chains.
However, while there are many clear benefits of ecosystems, these business models are contractually, logistically, and commercially complex. This is especially true when you factor in the challenges of partnering with early-stage tech companies. So, where should leaders begin when considering a partnership or alliance?
Take inventory of your most critical innovation paths and evaluate them against the ecosystem model. Key criteria may include needs for outside expertise and intellectual capital, a reduction in capital risk and accelerated innovation delivery to the market.

Focus time and resources on selecting the right ecosystem partner. Evaluate these partners based on the contributions they can make in intellectual capital, customer access and technologies. Ensure their goals and objectives are aligned with the ecosystem as a whole and advocate to have the best personnel as your partners.
For example, Nespresso has partnered with appliance manufacturers Krups and Magimix to produce Nespresso-branded product models. This creates a breadth of selection for customers while ensuring consistent quality and pod compatibility. It reduces risk and fixed costs for Nespresso and provides all parties with monetization opportunities by focusing on their differentiated capabilities.

Be prepared to play a strong role as an orchestrator of the ecosystem. Ecosystems require leadership. Take the initiative to set ground rules, create a common technology platform and provide operational leadership.

Consider naming a dedicated Chief Partner Ecosystem Officer, independent of the Chief Technology Officer, Chief Strategy Officer, or Chief Executive Officer remit to manage the strategic and complex nature of alliance relationships, and the broader value of a mature partner ecosystem.
Every business leader understands that their company's future lies in its ability to innovate effectively. What we've noticed is companies that innovate alone are not nearly as effective as their collaborative counterparts.
Ecosystems can be your accelerators and catalysts of innovation and creativity. In times of unprecedented challenges and uncertainty, the business ecosystem is a proven solution. So, what are you waiting for?
Never Miss a Beat: Get a snapshot of the issues affecting the IT industry straight to your inbox.
You May Also Like
---