Rethink Change Management for Agile Initiatives
Rethink Change Management for Agile Initiatives
Companies that have applied change management to previous business or process changes must acknowledge that the pace and nature of agile means that traditional change management may not be enough.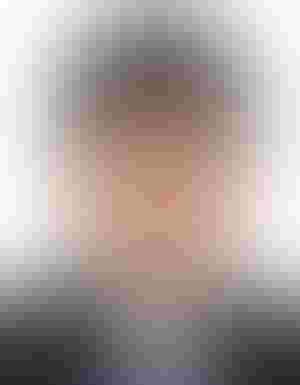 Companies across every industry segment are in the midst of disruption as digital technologies and use of data threaten traditional business models and enable new go-to-market strategies, customer engagement models, service offerings, and partnerships.
There is a sense of digital consolidation across the four building blocks of Business 4.0 ­as well — agile, intelligence, automation and cloud — challenging deeply held operational assumptions about how companies interact with each other, partners and the wider business ecosystem. How each company chooses to navigate this disruption will directly impact their long-term success or failure.
But one thing is certain, companies can't transform by changing technology platforms, tools or even processes alone. Individuals and teams, from the CEO to developers to each line of business, must also embrace a culture of digital transformation.
The driving force for change management with agile
Adopting an agile methodology requires a change in mindset, skillset, behavior, and culture within the psyche of the organization and the broader ecosystem in which it exists. The shift goes well beyond embracing a new business model.
Agile involves mutual trust and empowerment, questioning, and testing, and understanding risks to better perform tasks. But it also implies assigning value to people, understanding underlying fears and ambitions, and embracing diversity. It's completely disruptive, and entirely new to most organizations.
Change management can relieve some of the disruption, stress and anxiety around the adoption of agile. It allows for a structured adoption process and a smoother transition from old mindsets to new.
This is critical because agile's iterative nature, churn, and impact on an organizational climate can create early, and strong, resistance to change. At the onset, agile can feel like there is less planning time, less opportunity to formalize and standardize, and more chaos. Because agile isn't governed by global standard process, but by creating trust-based relationships and having vision clarity and risk appetite, traditional change management techniques must be modified to cater to the changing paradigm.
When implementing agile change management, change consultants should be enabled to be more responsive to make judgment calls rapidly, rather than rely on templates and tools. Not surprisingly, this interplay between effectively managing the transition to Agile and the effective application of change management is one of the major obstacles in agile adoption.
Tenets of agile change management
Agile transformation must include dedicated and specialized change management efforts focusing on human resources. These change "agents" need to be trained to help others embrace a culture that empowers people to challenge, adapt existing processes, discover and innovate. This can be mitigated through proper communication and engagement, helping move employees through the journey and own the change.
Agile change management is highly interactive, creating plans that are designed to be modified as needed and done in less time and at a faster pace. This implies that the change consultant must also be more flexible and adaptable. The key tenets are as follows:
Sponsorship: Sponsors must understand and embrace the agile mindset, thereby creating an environment and an opportunity for self and team discovery as a sustainable way to gain commitment and desired outcomes.
Early wins: The change management approach must align to overall agile process phases focused on investing in quick wins. The change management and project teams must integrate with higher levels of communication and collaboration efforts.
Communication: Communication requires precision and increased frequency aligned with the agile process, without over-communicating.
Stakeholder engagement: Engagement is needed at three levels. First,between the agile team and the change management resource,to ensure that the people side keeps up with the technical side. Second, it requires engagement of senior leaders, both in support of the initiative and agile as an approach. Lastly, it requires engaging impacted employees through consistent communication, creating the necessary momentum to keep the shift going.
Change agents: Leadership must be representative, drawing agents from influencers at all levels and various parts of the organization. The culture should create an environment of inclusiveness, trust and empowerment to maximize performance and work outcomes.
Training: Training must be focused, concise and delivered frequently, with an emphasis on delivering just-in-time training. Use of stories coupled with leadership speeches can be important in developing new organizational behaviors, supported by involvement at all levels.
Culture: Culture is at the heart of an organization's ability to adjust direction, enabling timely response to changing opportunities and service demands. It has to be created by leadership, and is driven by setting a cultural tone in the way leaders behave, what they say, how they act and what they value. An evolutionary approach is preferred, allowing people to adjust, find their own best ways to adopt, adapt and innovate.
Sustenance: Because agile is about continuous improvement, regular re-energizing and re-iteration is needed. It is agile readiness that is the differentiator: the ability to react expeditiously, creatively and effectively to identify and grasp opportunities from continuous change.
Key deliverables to start a change management engagement include:
A business case for action to define that change that is desired

A from-to definition to identify gaps between As Is and To Be

Key role mapping to outline individual and team roles

Readiness planning to create strategies and tactics available to manage resistance

Communication planning by audience, with feedback loops to gather feedback
Within agile adoption, change management can be a defining factor for success or failure. But companies that have applied change management to previous business or process changes must also acknowledge that the pace and nature of agile means that traditional change management may not be enough. It's important to realize that all factors of change management – precision, efficiency, focus, trade-offs, early engagement, balance, flexibility – must be present for change management to be effective for digital transformations around agile.
Akhilesh Tiwari leads the Enterprise Application Services business at Tata Consultancy Services. He is responsible for driving strategy, growth and customer success. Akhilesh guides customer organizations on their business transformation journey as they work to establish an architecture designed to support Business 4.0.

Dr. Kallol Basu is a senior business partner with Tata Consultancy Services specializing in organizational change management (OCM). Kallol has worked on large business transformation initiatives, lending his expertise to the areas of program management, change management and business process re-engineering. With a Ph.D. in Business Transformation, Kallol has played an instrumental role in multi-year, multi-country customer programs.
Never Miss a Beat: Get a snapshot of the issues affecting the IT industry straight to your inbox.
You May Also Like
---