Review: Macromedia Studio 8
Review: Macromedia Studio 8
Macromedia's new upgrade of Studio offers some important new Web tools in several of its apps, but is not an overall improvement. As an update to one of the world's most powerful Web development suites, Macromedia Studio 8 presents project leaders and Web development managers with one of those tough, at-the-margin decisions. Do we upgrade, do we forgo, or do we do some selective picking?
One thing to take into consideration is that this may be the last version of Studio that will have the Macromedia stamp on it — the company is due to merge with Adobe next fall, assuming nothing happens to prevent it. The effect that this will have on the two companies' products is yet to be seen.
Meanwhile, Macromedia has released this latest version of its advanced graphics toolbox. Macromedia Studio 8 is made up of Dreamweaver 8 and Contribute 3 for, respectively, advanced and basic Web development, Flash 8 and Flash Paper 2 for multimedia animations, and Fireworks 8 for graphics using both bitmap and vector drawings.
Having begun as a graphics package, Studio has been increasingly devoted to Web development and Web graphics. For example, vector illustration program Freehand has been dropped from Studio 8, while the image editor Fireworks has only modest improvements. On the other hand, there is much-improved development in the major Web authoring app Dreamweaver 8.
Other worthy applications include Breeze, which lets you create Flash presentations and collaborations; Captivate, which offers Flash-based demo and training software; and RoboHelp, which generates cross-platform help systems using Flash.
Dreamweaver 8: Still Top Desktop Web Editor
Dreamweaver remains the one of the best desktop Web editors, but in spite of the many panels and code-generation dialogs within Dreamweaver, it is primarily an editing application. It is still lacking several staples of development tools, such as visual forms design and interactive debugging — tools that are included in rivals Microsoft Visual Studio and Eclipse.
That being said, the new version of Dreamweaver has an impressive lineup of new Web editing features. These include:
A new CSS panel with much easier viewing and changing of CSS layouts

A new tool that reviews and validates pages against a dozen user-selected Web standards

New server behaviors, reference material, and code-completion hints for Cold Fusion 7 and PHP 5

Zoom and layout guides combined with drag-and-drop easy Flash and RSS inserts

Improved XML and XSLT editing and reference material

The ability to save workspace layouts of panels and editors opened, sized, and positioned

A text editor code bar with a dozen convenient controls

New text-editing features such as code folding/expanding, and comment insertion or removal
These improvements make Dreamweaver one of the most productive environments for Web development. However, there is little here for mobile Web developers, except some WML fixtures. In addition, there is still no interactive debugger or visual drag-and-drop designer for JavaScript, ColdFusion, PHP, JSP, or other tools. There has long been a need for visual design and debug tools for JavaScript, PHP, and Macromedia's own ColdFusion.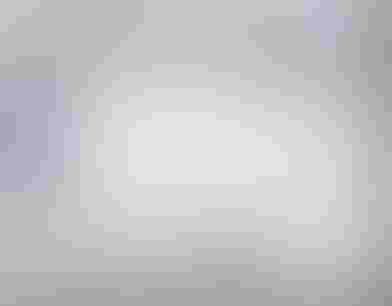 Dreamweaver 8 is still the top desktop Web editor. (click to enlarge image)

Finally, Dreamweaver has nothing for the Web's hottest new technology, AJAX (Asynchronous JavaScript and XML), except for the XML improvements. Despite these omissions, Dreamweaver remains one of the most useful Web development tools because it provides not just editing but also utilities for the broadest range of Web languages. Fireworks 8: Web Graphics Pioneer
Fireworks has been paid the ultimate software compliment — other vendors have copied its many features, often fastidiously. But nobody has quite gotten the mix of bitmap and vector graphics integration as well as Fireworks. And there is a great deal of image-finishing power in the filters, fill, and stroke tools (and dozens of choices for each property like texture, edge, and now 20 new color blend modes). If you need to do Web graphics editing and image-size optimizations, Fireworks is one of the best places to be.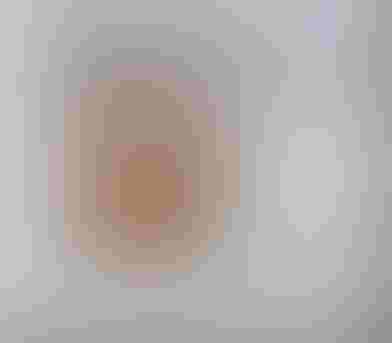 Fireworks 8 is great for Web graphics editing and optimizations, but we advise you to wait and see what Adobe has in store for this onetime pioneer. (click to enlarge image)

But Fireworks is no match for CorelDraw or Macromedia's own Freehand on the vector side, or for Adobe Photoshop or Corel Paint Shop Pro for bitmap images. And the modest set of improvements in Fireworks 8 will not change that assessment. Yes, the new Image Edit panel makes quick, simple edits of bitmaps easier, and the new drop-shadow options, text fit to curves, and autoshape modes add to the program's utility. But Fireworks' new mobile-phone layout templates almost have no place to go, with the exception of a few new mobile features in Dreamweaver. And although there are some mobile features in Flash Pro 8, the real place to do that development is in the Macromedia's own Flex and upcoming Zorn development tools for Flash data processing. It will be interesting to see what happens to Fireworks after the merger with Adobe.
Flash Pro 8: Utilitarian, Not Innovative
A look at the beta of Flash 8 indicates that the free player has improved dramatically in speed and quality of renderings while also getting a dozen new video and graphics features that are "must-use" for developers. With such a great new player, one would expect Macromedia to want to spotlight the new graphics capabilities and performance with a suitably enhanced Flash Pro developer. No such luck. Flash Professional, the developer tool that is no longer encumbered with the burden of supporting the data processing features of Flash (which been taken up by Macromedia Central, Flex and Zorn), has only a few, workmanlike improvements.
One reason is that some of the features that might have been in Flash Pro are offered in other tools included in the suite. For example, Flash Paper 2 offers one of the easiest ways to create .SWF Flash content files — just output from any Windows or Mac application to Flash Paper as your printer.
The biggest improvement in Flash Pro is the addition of filter effects to Flash objects. The new object model cleans up the process of creating Flash graphics, which no longer have to destructively overlap, a long-time source of frustration for many Flash developers.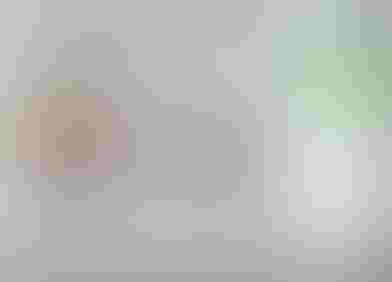 The changes to Flash Pro 8 don't adequately express and utilize Flash Player 8's new graphics capabilities and performance. (click to enlarge image)

Also, Flash Pro 8 has more mobile templates, a mobile phone emulator, and the ability to create Flash Lite runtimes. It has a number of utility features, such as an easing map/curve for manual adjustment of the speed of animations on the timeline, and a runtime alpha channel for compositing video with other graphic elements in novel ways. And there is a much-improved video deployment dialog that works with the new Video Encoder to enable the best possible quality versus compression ratio in delivering videos as part of the Flash application.
But I was surprised not to see some timeline and layering innovations like those in Swishzone.com's Swishmax or Adobe Premiere Pro. In addition, third-party developers like Electric Rain, Tivity, Toon Boom Animation and others are bringing a new ease of development to Flash animations.
Only the data processing side has been well served, with Macromedia Flex and the upcoming Zorn, but they are hardly suited to the creative animation world of compositing clips and dynamic effects. Flash creative designers will have to wait and see what Adobe does with Flash.
Summary
Flash developers and Web project managers face a tough choice. In order to get the new and improved speed and quality of Flash 8 output, developers will have to buy at least one copy of Flash Pro 8. There may be other individual applications that you could use, but in my opinion, Studio 8 is probably not worth the update collectively.
If you are a Web developer, do consider upgrading to Dreamweaver 8. I can see possible arguments for each one of the other apps in Studio 8, but look elsewhere for AJAX development help, Flash creative animation innovation, and mobile Web delivery that does not depend on Flash Lite player.
In other words, in a reversal of the adage, the individual parts of Studio 8 may be more attractive than the whole.
Macromedia Studio 8
Macromedia, Inc.
www.macromedia.com/software/studio
Price: $999 ($399 upgrade)
Summary: While there are some great upgrades in this Web development package, you should pick and choose which apps you need.
Jacques Surveyer is a writer and Web developer. His work can be seen at theopensourcery.com.
Never Miss a Beat: Get a snapshot of the issues affecting the IT industry straight to your inbox.
You May Also Like
---