Review: Pharos Melds GPS With A PDA
Review: Pharos Melds GPS With A PDA
The Pharos Traveler GPS 525 combines a fully functional Pocket PC with a mostly functional GPS for a handy all-in-one device. One of the problems today's mobile workers face is the continuing need to juggle our various devices: mobile phone, PDA, and, most recently, GPS devices. In light of this, manufacturers have been melding various mobile technologies with increasing success. One of the most interesting examples of this is the Pharos Traveler GPS 525, which is a handy combination of Pocket PC and GPS.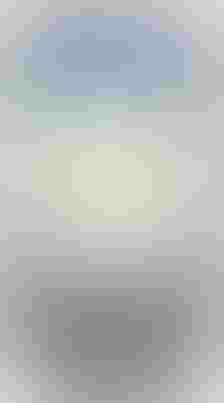 At first glance (and second), this is an elegant little unit. I use the word "little" consciously: the 4.4-ounce unit measures only 2.3 x 4.3 x 0.7 inches. Of course, this means the screen is a bit small as well, with a resolution of 240 x 320; however, it is not so small that I had trouble reading it at any time. The power button is above the display; four slim control buttons and a small joystick that works like a charm are below. More PDAs should have this type of simple design.
The Pharos Traveler may be small, but it's packed with some impressive hardware. It contains a SiRFstarIII GPS receiver along with an SC32442X 300MHz processor, Wi-Fi and Bluetooth connectivity, and up to 128MB of memory. The device comes with Microsoft Windows Mobile version 5.0 software and a variety of applications, including Outlook, Word, Excel, Windows Media Player and Internet Explorer for Pocket PC. A 512MB SD card comes preloaded with maps of 50 major U.S. metropolitan areas. It also includes a wealth of peripherals, including a car charger, windshield bracket mount, headset, USB cable and USB SD card reader, and a CD with maps of the U.S.
I have no complaints about the Pharos as a PDA. I found the display clear and readable despite its size, and it was a joy to pop into my pocket and carry around with me. I was able to connect to my home Wi-Fi and navigate the Web (although I found the software a bit difficult, especially when it came to finding my network); and it synched with my laptop in minutes. However, when you buy the Pharos Traveler, what you're really purchasing is its GPS capabilities, and there I have to give it a mixed review.
Adding GPS to A PDA
The Pharos uses its own Ostia Smart Navigator 7.5 mapping application, which offers a really nice range of features but could use some work on its user interface. Features include text directions, views of the satellite connections, longitude and latitude readings (which you can add to your Outlook listings), 2D or 3D views (I thought the latter was neat to look at, but not very useful), a choice of two female voices (American or British), and a multitude of others. You can also subscribe to a service that offers live traffic information.
Unfortunately, accessing those features can sometimes be a bit irritating. Ostia's default mode is a system that takes the user through a series of separate screens in order to access the features, using right-and-left arrow buttons. In other words, if you want to, say, clear the current destination, you have to click on the "Go" button at the bottom of the map screen and tap the right arrow button twice until you come to the "Clear Route" button. I found this awkward, to say the least; the Power User mode, which uses the usual Windows drop-down menu system, is a lot easier to figure out.
Once the GPS has established your current position, there are several ways to let it know where you want to go: You can choose an address, a "Point of Interest" (such as a hotel or a bank), or a "Waypoint," which includes a list of favorite destinations, a recent destination, or the address of one of your Outlook contacts. I found the last choice the easiest when dealing with most destinations; it took a lot longer than I liked to enter an address manually. Although the software does try to make the process easier; once you've typed in (via an onscreen keyboard) as much of the street name as it needs, it will offer a (sometimes long) list of possible street names to choose from. However, that can be frustrating if you don't recognize the street you're looking for.
City Vs. Suburb
I had a bit of trouble using the Pharos to navigate the rather crowded streets of New York City. For example, when I tried to program in an East Fourth St. destination in Manhattan from a starting point in Brooklyn, Ostia kept locating my destination in Brooklyn. (Yes, there is an East Fourth St. in Brooklyn, but I did specify New York, NY.) It wasn't until I entered the zip code that the existence of the Manhattan street was accepted.
The software worked better once I got into the wilds of Long Island. You get two types of audio feedback from the Pharos: A female voice, which lets you know about upcoming turns, exits, and the like; and a "ping" that lets you know that it's now time to make that turn. I had no problem understanding the directions given; the speaker is a bit tinny, but that's not unexpected for a device of this size.
The directions were good and the combination of the voice warnings ("Right turn ahead") and pings seemed to work fairly well for simpler highway and street driving. I did find that some of the warnings for upcoming exits were a bit premature, and occasionally a bit late (one coming after I had already gone several yards onto the exit itself). In addition, since the voice doesn't specify highway numbers or street names, things can get really confusing if you're being told that you've got an exit coming up, and there's more than one highway exit to choose from.
As a result, while the GPS could be really handy if you're lost in an unfamiliar area, I'm not sure I'd use it as a day-to-day tool. At the very least, I would check the text directions carefully before setting out. Since the voice directions aren't that informative, and presumably you won't be checking the screen while in motion, you're better off using the GPS when the car isn't moving.
The Pharos Traveler GPS 525 is a sweet little device, and if you like the security of having a GPS along with you so that you can find out where you are, and where you're going -- together with a well-designed PDA -- it's worth the $500 or so. However, don't expect it to be quite up to par with some of the larger, dedicated automobile units.
Pharos Traveler GPS 525
Pharos
www.pharosgps.com
Price: $499.99
Summary: This is an elegant combination of PDA and GPS; however, the GPS software can be quirky.
Never Miss a Beat: Get a snapshot of the issues affecting the IT industry straight to your inbox.
You May Also Like
---