Review: Quicken 2007 Manages More Of Your Money
Review: Quicken 2007 Manages More Of Your Money
Quicken 2007 doesn't just want to balance your checkbook. It also wants to make it easier for you to be a better-informed manager of your finances. The new version of Intuit's Quicken, dubbed Quicken 2007, represents an evolutionary change rather than a revolutionary one. This is a good thing. Quicken has huge user community: Intuit claims 15 million users and 72 percent of retail sales in the category. Making changes just to sell updates might look like an attractive marketing strategy, but it's never been what Intuit is about, and it's built a loyal user base.
This means that Quicken 2007 does almost everything exactly the way you remember if you've used a past version of the software. That's not to say Quicken hasn't changed radically over time. But it accommodates changes within its familiar user interface wherever possible. And if something is different, it's generally for a good reason.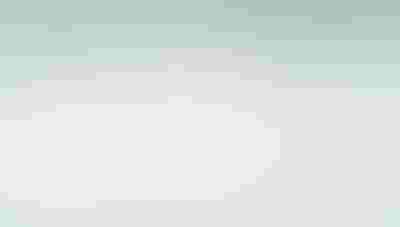 Quicken 2007 accommodates change within a familiar interface.
Click image to enlarge.

First, a note: The Premiere edition of Quicken 2007 was used for this review, so some features mentioned may not appear in the lower-priced Basic and Deluxe editions. A fourth edition, Home & Business, adds features that generate customized business forms and track jobs, projects, and invoices, and tax-related data like vehicle mileage. See this feature comparison chart.
The biggest changes in Quicken over the past few years have come in the way it interacts with the online services of banks, credit cards, and investment houses. A decade ago, Quicken made it easy for you to enter the details of all your transactions and then print checks and the occasional basic report. In the '90s, as America became a nation of stockholders, Quicken improved its management of investment information. As home banking became viable, and electronic bill-paying began to replace check writing, Quicken 2007 added features in those areas. And it has extended its ability to collect and manage images of financial documents, and manage and report on tax-return information.
Overall, Quicken 2007's ambition is to be much more than a checkbook program -- it's to be a comprehensive financial dashboard, the application that front-ends all of your earning, saving, buying, and spending activities.
Setting Up
Upgrading from a previous version was easy. Existing data, account information, categories, the username and password information stored in "the Vault" -- everything carried over flawlessly. While the user interface has been changed, the changes don't keep you from using the program as you always have.
Set-up of online access to account data is much easier -- at least partially because Quicken claims a major increase in the number of banks and brokerages that interface with Quicken's Web-based data transfer.
The most noticeable new feature is the "payee translation" that builds on the memorized-transactions capabilities in previous versions to let you specify what you want to see on the payee line. It's a big help in eliminating the garbage ID strings that identify downloaded data. But you'll probably turn it off after a while, as it starts suggesting redundant or unnecessary renamings and becomes more annoying than useful. Improved Interface
There are a number of interesting additions to the interface. While many of them were useful, I found them, on the whole, to be a mixed blessing.
For example, the new version adds a row of buttons for "Enter," Edit," "Split," "Rate," and "Attach" below the two lines of data for each entry. This is both a plus and a minus:
Giving the frequently used "Enter" and "Split" functions their own onscreen buttons is a step toward making Quicken more compatible with the Windows interface standard -- something it hasn't always done a good job at. (The problem isn't entirely Quicken's fault -- it was developing its graphical interface when Windows was still in diapers.)

The function of "Edit" isn't obvious -- it brings up what appears to be an unusually long local menu of the sort that usually hides under a right-mouse-button click.

The "Rate" function is a new feature. It links to Zipingo, a new site for rating local businesses that appears to have been launched along with the release of Quicken 2007. It's too early to say whether it will develop a useful community, but it seems a bit out of place here.

"Attach," on the other hand, is one of those "why did it take so long?" features. It allows you to attach graphic files to Quicken entries, either by scanning paper documents, importing files, or saving from the clipboard. It's an idea that's bound to find a lot of use for saving those images of checks that the banks don't keep online long enough, or saving copies of tax-related documents that arrive in July and can never be found in April.
The row of buttons itself is a UI problem. Too often it obscures data in the item above or below the current entry, and there's no obvious way to turn it off. (Other UI puzzlements persist, as well. For example, even though Windows is 20 years old, Quicken still defaults CTRL+X/C/V/Z to its own menu shortcuts rather than to the Windows standard shortcuts for cut/copy/paste/undo. (Fortunately, you can reset them. From the Edit menu click Preferences>Quicken Program. In the Quicken Preferences window that opens, click Setup in the left column and in the right column, under Keyboard Mappings, select the "Windows standard (undo/cut/copy/paste)" radio button.)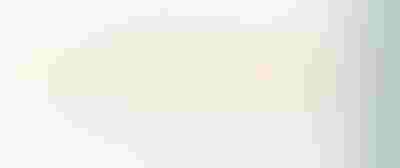 Quicken's new buttons can obscure information.

Quicken claims 120 improvements is the 2007 version, and while they're hard to quantify, they add up to the program just feeling smarter. Reconciling accounts with bank statements, for instance, seems to take better advantage of the improved integration with online banking services. Intuit would obviously like to do just as well with online bill-paying, but still has some work to do to get the banks to standardize their back-end software. Quicken is apparently advancing that integration as fast as the banks will support it.
Growing Beyond The Checkbook
Quicken has always wanted to be more than just a computerized check register. A few versions back it added design elements that spruced the interface up to look more like a Web site, with a "home page" and a navigation sidebar that listed available accounts, and offered a "net worth" summary. Much of the facelift was more about style than substance, but Quicken 2007 begins to provide the substance.
Its home page has been redesigned to reinforce the dashboard metaphor, with an easily understood cash flow projection labeled "In," "Out," and "What's Left." The more work you do with the advanced forecasting and planning functions of the program the more useful this view will become. Getting a start on creating a budget works better in this new version. In fact, creating a budget, forecasting bills and income, and setting up paychecks so that Quicken can track deductions and asset accounts like 401-ks will give you a new picture of where your money comes from and goes to.
If all you want to do in Quicken 2007 is balance your checkbook, it will make that easy. If you want to do more, Quicken will do that, too, supporting you without getting in your way, which is what good software should do.
Quicken 2007
Intuit, Inc.
www.quicken.com
Price: (Premiere edition) $79
Summary: The most widely used personal financial software becomes more highly evolved, adding features to make it easier to manage your finances while maintaining its focus on improving integration with banks and brokerages that means you do less work.
Never Miss a Beat: Get a snapshot of the issues affecting the IT industry straight to your inbox.
You May Also Like
---