Salesforce's 'Superpod': Only For Giants
Salesforce's 'Superpod': Only For Giants
Turns out the HP-powered "Superpod" is consistent with Salesforce.com's public cloud. But it's not something that many customers will use.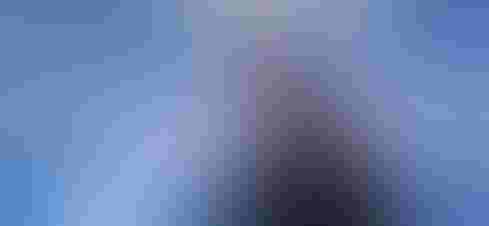 When Salesforce.com announced the Salesforce Superpod in a strategic alliance with HP, it wasn't kidding when it said it would be for "the world's largest enterprises."
Despite speculation to the contrary, now we know that the Superpod, which is designed to give big organizations a dedicated instance of Salesforce.com application services, is consistent with the company's existing public-cloud, multitenant model. That much was revealed by Salesforce CEO Marc Benioff in a Q&A session with press and analysts this week at Dreamforce. He also underscored that Salesforce Superpod will be a highly selective offering open only to the very largest organizations -- on the scale of the US government or HP, for example.
The Superpod is based on the design of 15 compute pods that Salesforce has distributed across its global datacenters to run its entire operation. Each pod serves tens of thousands of customers with multitenant services. The Superpod came about because "we've had large customers saying they want their own pod," Benioff explained. HP was among those customers, and the partnership came about as a way to build pods using HP hardware and software.
[Want more on the big announcements from Dreamforce 2013? Read Salesforce.com's Salesforce1 Platform: A Closer Look.]
Other than using HP technology, Superpods are identical to Salesforce.com's existing pods, Benioff insists, and he says these large customers are keen on delivering the same sort of multitenant services. The US government gained a dedicated instance of Salesforce.com this summer, for example, and multitenancy serves it well in serving separate agencies such as the FDA and the Department of Health and Human Services. (We don't know what brand of pod the government is using.)
The Superpod offering is designed for security- and governance-minded organizations that want dedicated connections and guaranteed data residency. "A global CIO can say, 'I know that this hardware is in this country on this network in this datacenter, and I'm going to be able to audit it and look at it and encrypt it specifically the way I want," Benioff said.
The Superpods are maintained by Salesforce, and the applications and services are updated on the same cycle as all other pods, Benioff insisted. He didn't offer any details on extra measures of flexibility or control (if there are any), but he did reiterate that this is an offering for the largest of large organizations.
"For the vast majority of customers, this is not appropriate," he said. "But there are customers who want to go to another level."
As for the possibility of letting smaller customers run Superpods on premises? Benioff shut the door. "We're not going to shoot servers out to customers, because that really is not our model."
The use of cloud technology is booming, often offering the only way to meet customers', employees', and partners' rapidly rising requirements. But IT pros are rightly nervous about a lack of visibility into the security of data in the cloud. This Dark Reading report, Integrating Vulnerability Management Into the Application Development Process, puts the risk in context and offers recommendations for products and practices that can increase insight -- and enterprise security. (Free registration required.)
Never Miss a Beat: Get a snapshot of the issues affecting the IT industry straight to your inbox.
You May Also Like
---