Samsung Chromebooks Go Upscale
Samsung Chromebooks Go Upscale
Samsung banks on improved specs and an updated design, including faux leather, to sell its latest Chromebooks.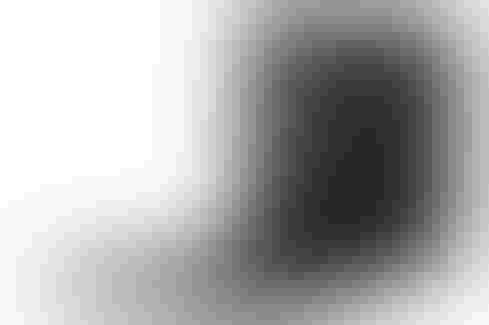 Depending on how you feel about faux leather on your laptop, there's a lot to like about Samsung's latest Chromebooks. The two new devices hit the middle of the Chromebook market with solid specs and attractive designs. Samsung believes they'll be ideal for educational purposes.
The Samsung Chromebook 2 Series hardware comes in two screen sizes, 11.6-inches with 1366 x 768 pixels or 13.3-inches with 1920 x 1080 pixels. The latter is one of the only full HD Chromebooks available. They use LEDs to provide up to 250-nit brightness for excellent viewability. Both devices have nearly identical innards. They are powered by Samsung's Exynos 5 Octa processors with 4 GB of RAM and 16 GB of built-in storage. The CPU of the 11.6-inch model is clocked at 1.9GHz, and the CPU of the 13.3-inch model is clocked at 2.1GHz. Keep in mind, this is the same processor/memory setup that Samsung uses in a lot of its tablets and smartphones. Samsung says the Exynos 5 Octa (eight cores in a big.LITTLE arrangement) provides more than enough horsepower for the two Chromebooks.
The devices feature 1-second wake and 10-second boot times. They each include a 720p HD video camera for Google+ Hangouts. The battery provides the Chromebook 2 Series with more than 8 hours of productivity time. Ports include 1 HDMI, 1 USB 3.0, 1 USB 2.0, a slot for microSD memory cards, and of course a mic/headphone combo. The 13.3-inch model includes two 2-watt speakers and weighs 3.09 pounds. The 11.6-inch model has a single speaker and weighs 2.43 pounds. They measure about three-quarters of an inch thick.
Samsung is making a big fuss about the design of the new Chromebooks. It carried over the faux leather stitching look from the Galaxy Note 3 smartphone and the Galaxy NotePRO tablet to these portables. The lids are adorned with a leather-like pattern and edges that appear to be stitched. Samsung says they are "as stylish as other expensive, high-end laptops" and are "easy-to-grip and carry anywhere." The slim profile and low weight will certainly appeal to its target customers: students and teachers.
"Chromebooks are particularly important in the education space," said Tod Pike, senior VP at Samsung's Enterprise Business Division. "According to Futuresource, one in four devices now sold into K-12 schools in the US are Chromebooks, so we've designed our latest models with students and teachers in mind." Samsung claims to own more than 60% of the US Chromebook market.
[What new features might be coming for Chromebooks? Read Google Chrome Beta Gets Hands-Free Voice Search.]
In addition to the hardware, Samsung is offering about $100 worth of premium apps, including Air Droid, Wunderlist Pro, LittleBridge.com, and others. Educational facilities can use web-based consoles to manage fleets of Chromebooks, making them a snap to configure and control in the classroom and beyond.

The benefits of Chrome OS itself are well documented. Google keeps all Chrome-based machines up-to-date with security patches and they all have access to Google's wide array of online goods and services, including Gmail, Google Drive, Google Docs, Google Maps, YouTube, and so on. Chrome is light on its feet, but still offers its own app store and a solid selection of apps from top developers.
The Samsung Chromebook 2 Series laptops will be available beginning in April. The 11.6-inch model will carry a cost of $320 while the 13.3-inch model will cost $400.
Cloud Connect Summit, March 31 to April 1, offers a two-day program colocated at Interop Las Vegas developed around "10 critical cloud decisions." Cloud Connect Summit zeros in on the most pressing cloud technology, policy and organizational decisions, and debates for the cloud-enabled enterprise. Cloud Connect Summit is geared towards a cross-section of disciplines with a stake in the cloud-enabled enterprise. Early Bird rates end Feb 21. Find out more about Cloud Connect Summit and register now.
Never Miss a Beat: Get a snapshot of the issues affecting the IT industry straight to your inbox.
You May Also Like
---