Samsung Galaxy S5 Fails To Wow
Samsung Galaxy S5 Fails To Wow
Samsung's new Galaxy 5S flagship smartphone has a fingerprint sensor, improved camera, and Download Booster, but it is evolutionary -- not revolutionary.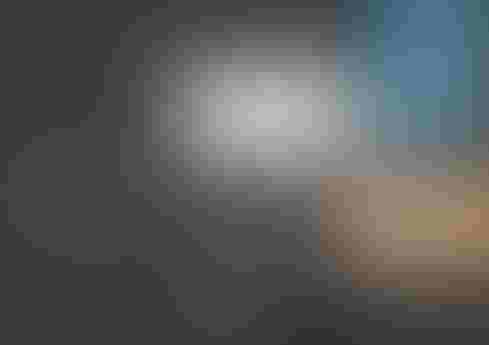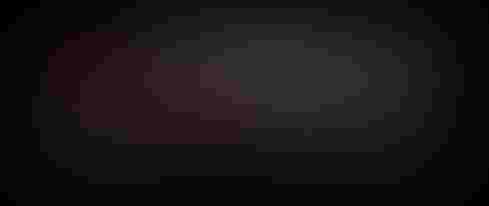 Mobile World Congress: 5 Hot Gadgets
Mobile World Congress: 5 Hot Gadgets (Click image for larger view and slideshow.)
Samsung executives say the Galaxy S5 is all about getting back to basics. The world's largest supplier of mobile phones took the stage in Barcelona this week and talked about delivering the features consumers really care about. Like the subdued event itself, however, the Galaxy S5 is short on pizazz.
The Galaxy S5 is more or less everything it was expected to be: a more powerful smartphone for average users who are less interested in gimmicky features than they are in something that is easy to use. Samsung toned down the wow factor in its new smartphone, which -- while impressive in its own right -- doesn't blaze any new trials.
The GS5 adopts the classy design language from the larger Galaxy Note 3. It has a finely textured back surface, an audacious chrome band, and a lot of glass. It is a conservative phone that doesn't look all that much different from the Galaxy S4 or the Galaxy S III. Samsung carried over the water resistance feature from the GS4 Active, which means the GS5 can be splashed and even submerged in liquid briefly. This should help reduce the number of phones that need replacing due to an unplanned bath.
The Super AMOLED screen measures 5.1 inches and sticks to 1080p HD resolution. The device is powered by a 2.5 GHz quad-core Snapdragon 800 processor from Qualcomm, which is matched with 2 GB of RAM and either 16 or 32 GB of storage. The device is among the first to support microSD cards up to 128 GB. (Coincidentally, SanDisk announced the world's first 128 GB microSD card during Mobile World Congress. It costs $200.)
[And where will all the bandwidth come from? Read Artemis Networks Calls For Wireless Revolution.]
Samsung stuffed nearly every type of radio into the GS5, including Category 4 LTE, dual-band 802.11ac WiFi, Bluetooth 4.0 Low Energy, NFC, GPS, and GLONASS. Samsung claims the GS5 supports more LTE networks around the world than any other phone. The GS5 offers one neat networking trick called Download Booster. It can use the LTE and WiFi radios simultaneously to download files in the blink of an eye.
Imaging is one of the core features re-tooled by Samsung. The camera sensor has been improved to 16 megapixels and is capable of capturing 4K (Ultra HD) video. Samsung pared down the number of shooting modes in the camera software, though, and simplified the user interface. The camera has its own companion chip, and the auto-focus can dial in details in 0.3 seconds. Samsung also added a feature called Selective Focus, which can be used to alter the depth of field (read: blur the background or foreground) after the picture has been taken.
Samsung borrowed a page from Apple and added a fingerprint sensor to the GS5. The sensor is built into the home button, just like that of the iPhone 5s. Samsung bills the sensor as an added layer of protection and security for business users. The sensor can be used to make swipe-and-pay purchases with Paypal, and can even be used to lock select files or folders on the device that the owner wants kept private.
The Galaxy S5 is certainly superior to its four predecessors, but not by all that much. It signals a disconcerting stage of smartphone development: Hardware innovation is beginning to plateau. Apple barely changed the iPhone 5s when compared to the iPhone 5. LG's G Pro 2 is an iterative update to the G Pro. Nokia's Lumia devices are all slight variations on a theme. No hardware maker has delivered a truly stunning, eye-popping piece of technology for perhaps the last 12 months -- if not longer. Hardware innovation isn't everything. There's only so much that can be stuffed into a 6x3-inch slab. That's why Samsung and others are turning to developers to help differentiate their products. Even in that respect, though, the Galaxy S5 does little to impress. While the new features are indeed attractive and will surely please owners, we've seen it all before.
The Galaxy S5 will hit US wireless network operators in April. Pricing of the device was not announced.
Engage with Oracle president Mark Hurd, NFL CIO Michelle McKenna-Doyle, General Motors CIO Randy Mott, Box founder Aaron Levie, UPMC CIO Dan Drawbaugh, GE Power CIO Jim Fowler, and other leaders of the Digital Business movement at the InformationWeek Conference and Elite 100 Awards Ceremony, to be held in conjunction with Interop in Las Vegas, March 31 to April 1, 2014. See the full agenda here.
Never Miss a Beat: Get a snapshot of the issues affecting the IT industry straight to your inbox.
You May Also Like
---