Selling the Human Condition
Selling the Human Condition
These days, sales isn't just about selling products but about establishing yourself as being credible and capable.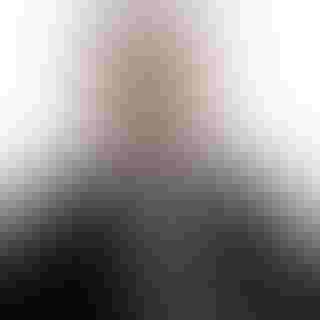 Robert Reeves, CTO, Datical
I use ride share services, a lot. Ride sharing provides me with convenience at a far better price point than renting a car. Yet, my favorite part of ride sharing is meeting people that I normally wouldn't, especially when I use the "car pool" option.
Last year, I was sharing a ride with a new friend from the Austin airport to my house. We were being dropped off in the same area. We weren't really talking about anything really, just kids, life – the usual – when my co-rider asked me, "Are you in sales?" My answer was, "Isn't everyone?"
We are all sales people. As CTO of Datical, I support our sales team in sharing the value of our products to our future customers. I also am in charge of leading our technical vision and how we will help our customers today and in the future. These are things I sell. And, you do the same. There are countless projects you hope to complete and need help with. You are selling just like all of us.
Though CTO is a sales role, I don't sell software. I sell piano recitals, little league games, date night with your special someone: all the things you technology professionals want to do but are stuck working late nights and weekends doing something manually when it could be taken care of using automation. Sure, I can list off a litany of ROI studies and customer case studies to support my case. But, I always lead with the value for the person, the human condition.
If you want to have success in your sales efforts, you must appeal to the human. You must describe how your proposal will improve their life first before you can describe how it will improve the company.
When you are planning your proposal, discovering the WIIFM ("What's in it for me?") is key. Sales is an emotional decision, and it always starts with the listener asking, subconsciously, "Do I like this person?" If the answer is affirmative, the person will be far more receptive to the proposal. If it's not, well, odds are it's not going to go well.
People agree with people they like. The number one reason for people to like you is that you have their best interests in mind. As a technology leader, you must put your listeners' needs before yours. You must understand their goals, repeat those goals back to the listener, and describe how your proposal will help them reach their goals.
Whether you are proposing using the cloud instead of purchasing more data center hardware or a new software package, the first step to understanding your listeners' needs is to simple ask. Open-ended questions like "What keeps you up at night?" and "What do you worry about?" allow you to gain insight into the listeners thought process and understand what the listener hopes to achieve and wants to avoid.
By treating people like, well, humans, your proposals will be more readily accepted. Although empirical facts and anecdotal evidence are keys to supporting your proposal, by appealing to the person you will find more long term success. Dumping a load of data on your listener is wasted effort if they are not initially receptive to you as a person, another human.
So, try it out. Review your calendar and find an upcoming meeting where you will be proposing a new course of action. Identify who in that meeting you have a personal relationship with and reconnect with them on something not related to your proposal. Seek to understand their hopes, dreams, and fears. Then, ask them what they know of the other people you don't have a personal relationship. With that knowledge, approach the people you don't know and seek to understand their hopes, dreams, and fears.
Once you have done that homework and have a better understanding of the attendees' desires, use that new information to craft a better proposal. Start with an understanding of the attendees as people and not just influencers and decision makers.
In my experience, this approach has shortened the proposal acceptance process by an order of magnitude and turned influencers and decision makers into advocates.
As Chief Technology Officer, Robert Reeves advocates for Datical's customers and provides technical architecture leadership. Prior to co-founding Datical, Robert was a Director at the Austin Technology Incubator. At ATI, he provided real world entrepreneurial expertise to ATI member companies to aid in market validation, product development and fundraising efforts. Robert cofounded Phurnace Software in 2005. He invented and created the flagship product, Phurnace Deliver, which provides middleware infrastructure management to multiple Fortune 500 companies.
Never Miss a Beat: Get a snapshot of the issues affecting the IT industry straight to your inbox.
You May Also Like
---