Showtime for Interop ITX 2018
Showtime for Interop ITX 2018
Stay tuned for InformationWeek's coverage of evolving technology concepts and IT leadership issues and opportunities throughout next week's Interop ITX conference.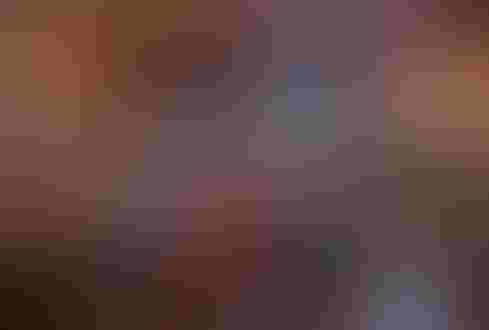 After months of preparation, it's time for Interop ITX, the independent conference for IT professionals dealing with the challenges and opportunities presented by today's most important technology concepts and a few that are a bit on the futuristic side.
When the event opens Monday at the Mirage in Las Vegas, the entire InformationWeek editorial team will be on hand to provide you with daily coverage. As you may know, InformationWeek and Interop operate under our parent company UBM, and the teams work together all year to leverage the other's content for the benefit of our audiences. So, you often see Interop's expert presenters sharing their experiences through InformationWeek articles, while IW editors help to plan the Interop agenda and identify speakers. Our Dark Reading and Network Computing editors function similarly in the area of cybersecurity and infrastructure.
Here's an overview of what the combined teams will be working on and sharing with you in the coming week.
Throughout Monday and Tuesday, Interop will offer a series of workshops and summits, full- and half-day educational programs focused on key tech concepts. Then, Wednesday through Friday the agenda is packed with breakout sessions, keynote addresses, special events, and a bit of fun.
Highlights on the agenda
Everyone is talking about artificial intelligence, but plenty of executives and IT pros are wondering how to proceed. The AI Summit, running all day Monday and Tuesday, is chaired by Sam Charrington, founder of CloudPulse Strategies, and features a half dozen expert speakers. The program will feature advice on what you need to know to get started with AI, how you can advance your AI initiatives, and what AI concepts mean to your organization.
The AI Summit sets the stage for three more days of in-depth coverage of data analytics and AI technologies. Consider some of these data-related themes: Analytics as a force for getting the varied segments of your business in sync; finding actionable insights in data; the magic of pie charts; understanding deep neural networks; and the roles that analytics play in security, DevOps, and automation.
Also on Monday, Jen Underwood, founder of Impact Analytix, presents a workshop as an introduction to machine learning.

Jen Underwood
The Internet of Things is also prominent on the agenda, starting with independent IT professional Yung Chou's workshop on building out an IoT solution using stream analytics on Monday. Then, throughout the week, special events include the IoT Theater featuring industry experts and the IoT Demo Showcase. IoT themes such as edge computing also will be covered in breakout sessions throughout the week in the Security, Data & Analytics, Infrastructure, and Cloud tracks.
Experts from the software sector, private business, and higher education will take the stage during a two-day Cybersecurity Crash Course, organized by editor Tim Wilson's Dark Reading team. Then, starting on Wednesday, the Security track will feature three days of breakout sessions designed for the range of professionals working on security initiatives, from the IT architect and operations specialist to the business leader.
The DevOps program opens on Monday with a two-day DevOps Foundation Certification Course for those building up their DevOps credentials. Then the DevOps activity continues Wednesday through Friday morning with conference sessions focused on topics such as continuous improvement presented by Splunk's Andi Mann, the emergence of site reliability engineering, and the role that DevOps plays in improving security.

Andi Mann
Monday also marks the launch of the Leadership and Professional Development track, focusing on key issues such as the closer integration of IT departments with general business units, the ever-changing workforce, and, of course, how IT pros can move up through the organization. The track opens with the two-day IT Leadership Summit, organized by Katy Tynan of Liteskip Consulting Group. Moving on to the breakout sessions, expect expert advice on what makes a great IT leader and how to deal with the waves of new technology and the associated talent crunch.
While, Interop has added hot topic areas such as AI, analytics, and DevOps, we haven't lost sight of the fact that Interop, for many years, was focused on networking and infrastructure. The Network Transformation Summit launches the Infrastructure track on Monday with 10 expert presenters. Network Computing editor Marcia Savage will provide news coverage of much of the Infrastructure track throughout the week. For that track, think networking, storage, servers, containers, and data center management.
Cloud computing will be the focus of a dedicated track, but will also be a theme in areas such as analytics, infrastructure, security and DevOps. Ben Kepes of Diversity.net organized the Cloud track. The themes in the track highlight how the thought process surrounding cloud has shifted. It's no longer a question of whether an organization will use the cloud but where the cloud is right for a company, how to manage multiple clouds, and how to balance a cloud initiative with on-premises computing.
On Wednesday and Thursday, Interop will live stream interviews with industry experts from the Interop News Desk, as well as main-stage keynote addresses by respected thought leaders exploring trends such as the evolution and future of enterprise IT, building an inclusive workforce, and the evolution of government IT.
We hope to see you there when Interop ITX opens on Monday.
Never Miss a Beat: Get a snapshot of the issues affecting the IT industry straight to your inbox.
You May Also Like
---