Six IT Talent Priorities for a Digital Strategy
Six IT Talent Priorities for a Digital Strategy
Building teams to execute on a digital strategy isn't just about hiring talent; companies have to rethink how they collaborate, manage processes, and reward people.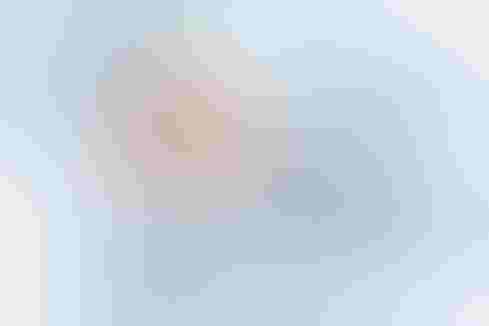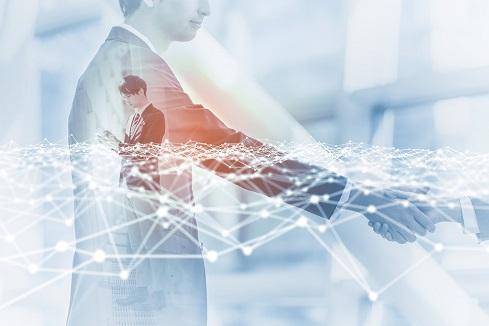 Image: Shutterstock/chombosan
Of all the challenges CIOs face as they navigate digitization, talent may be the most serious. Digitization makes mastery of technical and business skills ever more important and puts a premium on flexibility and versatility.
Moreover, it raises the costs of getting talent wrong. IT leaders without an effective talent strategy will fail to meet business demands. A reactive, piecemeal approach to filling skills gaps creates uncertainty, lowers staff morale and leaves IT leaders exposed to an increasingly tight IT talent market. To get IT talent right in the digital era, CIOs need a strategy that addresses the following six priorities:
1. Recruit for technical versatility
Digitization shortens the shelf life of specific technical skills and requires staff to work on initiatives where the skills needs are unclear or in flux. In response, leading IT teams are hiring employees with varied skill sets and an openness to skills development. These "versatile players" can work within a broad business or technical domain: for example, a developer who is skilled in design, testing and requirements analysis. When comparing IT job listings from 2012-2014 with those from 2014-2016, our research found a 19% increase in demand for these versatile players.
2. Focus on collaboration and engagement competencies
As technology becomes essential to every part of the business, more stakeholders will lead their own technology initiatives. In response, IT teams will spend more time guiding business partners toward a digital outcome and acting as brokers, coaches and consultants. These activities require strong collaboration and engagement competencies, such as influence, communication, creativity and relationship management, which are scarce in traditional IT talent pools.
For example, our review of IT job descriptions uncovered a 92% increase in demand for influencing skills between 2012 and 2016, while our assessment in 2016 of almost 3,000 IT professionals' competencies globally found that only 46% were proficient in this area.
3. Create experience-based careers
Digitization requires IT staff who can move rapidly between different opportunities and work in fast-changing cross-functional teams. Employees who fit this model are often developed through lateral or diagonal moves that expose them to new experiences rather than sticking to a traditional hierarchical career ladder. For example, an employee might take a role in IT that helps them learn how to manage a budget, then move to a digital marketing team that is exposed to the end user, and then working on a project that involves managing an external partner. While experience-based careers are beneficial to employees and employers alike, they are difficult to introduce because they require changes to promotion criteria, titling, career pathing and compensation bands. A good first step is to build career maps that demonstrate to employees how they can reach desirable senior-level roles via a variety of paths that build the necessary experience.
[One additional characteristic to look for in IT teams: "Grit". Learn more about what that means.]
4. Build fusion teams
Today, most IT teams that work on technology initiatives collaborate with business stakeholders through a formal interface. This approach is ill-suited to digital initiatives when IT and business partners must collaborate closely and iteratively, or when the direction of the initiative is uncertain and fast-changing. "Fusion teams" that include participants from across organizational boundaries and functions enable ongoing and seamless collaboration and resource allocation. To build successful fusion teams, IT leaders should encourage team members to coach each other, adopt a learning mindset, an open disposition and strong digital acumen.
5. Foster a climate of openness
Digitization brings uncertainty and risk as well as new opportunity. After years of centralization and standardization, 94% of IT employees have a process-centric, siloed or risk averse mindset. In response, successful IT leaders have fostered a climate of openness to encourage employees to be risk tolerant, collaborative, and able to embrace new ways of working. Changing organizational climate takes time and must be led from the top. A couple of immediate actions to take are changing IT's scorecard metrics to emphasize speed and innovation, not cost and reliability, as this sends a powerful signal about organizational priorities; and treating setbacks and failures as valuable learning opportunities.
6. Invest in diversity
To digitize successfully, IT teams need a wide mix of capabilities, experiences and perspectives. And in an era of IT talent shortages, they need to ensure that no hiring pool goes untapped. A strong diversity and inclusion strategy contributes to both goals. The strategy should include actions such as removing unconscious biases from hiring processes and ensuring that retention efforts are tailored to the drivers of engagement for the target groups.
IT leaders should respond to these six priorities through a multi-year IT workforce plan that, ideally, is closely integrated with their IT strategy. Organizations that do this successfully will have a clear advantage as they deliver on their digital goals.
Never Miss a Beat: Get a snapshot of the issues affecting the IT industry straight to your inbox.
You May Also Like
---