Smoothing Out the Edges for Remote Digital Worker Experience
Smoothing Out the Edges for Remote Digital Worker Experience
IT teams are facing a new normal with the shift to remote work. Here are some key steps they may not be considering (but should) to improve the digital experience.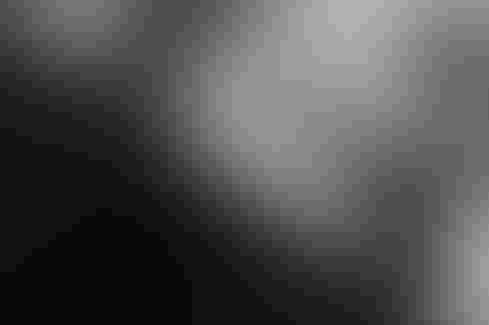 With the current global environment, the shift to remote work has taken place almost overnight for many companies, creating enormous challenges for both IT and employees. IT teams are being asked to implement massive changes daily, creating unprecedented pressure to support an exponentially larger number of employees working away from the office. Rather than having four or five offices to worry about, IT now has thousands of home offices to support. 
While many enterprises have over the years been adapting to remote work, for many businesses, remote work is causing significant damage to their bottom line and the well-being of their employees. The lack of IT preparedness for a remote work environment can pose serious threats and challenges to a business's productivity, and security so ensuring systems work well for all remote employees is mission critical.
So, how should IT teams handle this new normal, especially as many IT departments are unfamiliar with handling a remote workforce? Here are seven key steps IT teams may not be considering as they look to improve remote employees' digital experience.
1. Manage your remote workers' experience
In order to fully understand if your remote workers can be successful, IT should have visibility into how employees are experiencing IT services on a daily basis. Consider comprehensive ongoing measurement that calculates accurate, real-time data from your employee's devices, web browsing, security, productivity & collaboration tools, and business applications. Only by seeing the experience employees have can you take active steps to improve it.
2. Ready your digital foundation
If you are transitioning to a remote working-friendly environment, it's critical that you get the basics right on your infrastructure. To prevent any backend impact to your remote workers, IT departments need to confirm who is working remotely, what different device are being used and what are the critical applications they're connecting to. It's important to also manage compliance to ensure the business stays secure for example VPNs for certain applications, disk encryption.
3. Find and fix incidents proactively
With a remote workforce, time to resolution will only be getting worse due to complex network and application environments. IT service desk staff aren't equipped with accurate information and tools to quickly resolve the wide range of issues that arise, resulting in downtime, disruption and lost productivity. Better investment in a proactive approach to incident resolution with real data around how the employees are experiencing IT will greatly improve how IT can service their remote employees quickly and effectively -- before employees have to report it themselves.
4. Promote employee self-help
IT teams often have their hands full trying to manage both on-premise and remote employees. With the right engagement and automation tools, IT can offset their workload by establishing an easy-to-use employee self-help system. With this, employees can handle quick fixes that might otherwise have had a good amount of IT downtime.
5. Facilitate employee collaboration
One of the main disadvantages of remote working is the lack of direct communication employees have with their colleagues. Collaboration tools have gained considerable traction as enterprises attempt to scale their remote workforce. However, without the right IT visibility and support, managing an existing collaboration tool or migrating to a new one can be difficult. The performance of all collaboration tools is tied to local device and network performance -- two things that IT typically has less visibility of in a remote work environment. Consider solutions to give IT this visibility to enable a seamless collaboration experience. 
6. Be aware of Shadow IT
The jump to remote work has thrown millions of employees onto popular collaboration tools. Working from home also makes it easier for employees to access collaboration tools that sit outside their corporate IT policy. In order to take back control without alienating shadow IT users, IT departments should get visibility of all the shadow IT services employees are using. Typically, shadow IT isn't employees trying to be malicious, they're just trying to get their jobs done and existing IT services can't provide them what they need. By engaging with employees to understand the underlying reasons for non-standard adoption, IT can work with them over time to serve their needs with a more standardized approach.
7. Stay in touch with employees
IT communications and outreach has never been more important than now. By keeping the lines of communication open with employees -- even subtle communication efforts -- provide employees with a better remote experience.A continuous dialog with employees offers significant opportunities to gather feedback. IT departments should look to provide comprehensive feedback and to do this on an ongoing basis. This dialogue should also include employee education if needed. For example, which applications need to use a VPN, and which don't, to avoid the VPN becoming overloaded.

As VP, Global Solution Consulting, Jon Cairns leads the team responsible for promoting technical excellence to Nexthink's customers and partners and helping them understand the value they can get from our solution portfolio. He has over 20 years of experience in the technology industry, having held a range of leadership roles across consulting, presales, sales and marketing. Cairns holds a bachelor's degree in Electronics Engineering from the University of Southampton, UK and an MBA degree from London Business School.
Never Miss a Beat: Get a snapshot of the issues affecting the IT industry straight to your inbox.
You May Also Like
---