Software-as-a-Service is Eating Your Business
Software-as-a-Service is Eating Your Business
Exploring the shift that has redefined software over the past decade.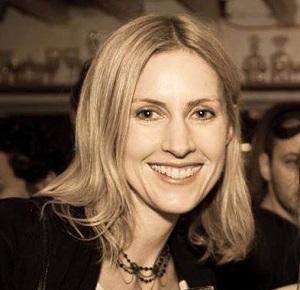 Nicola Anderson, GoCardless
It has been six years since Marc Andreessen's famous essay "Why Software is Eating The World", was published in the Wall Street Journal. In that piece he talked about the bright future for software companies.
Fast forward to the now and Andreessen's prediction that all companies would start thinking like software companies definitely rings true. From our taxis to our televisions, software companies are playing a role in almost every area of our economy.
Yet it isn't just the consumer world seeing these shifts. According to our latest research, 75% of large businesses now consider software-as-a-service essential to what they do.
So I set out to speak to the veterans of the world of SaaS to find out how things have changed, and where we're headed next:
Zendesk's Nick Peart worked at Adobe around 2003 when the company started considering a SaaS model. This was driven by more requests for longer contracts from publishers and media agencies who wanted to ensure they had the most up to date versions of Adobe's software.
"The interesting thing for me," Nick explains, "is SaaS has always been there. It was just called something different. Back then it was a 'maintenance contract'. It's really the delivery method that's the new bit, the cloud aspect, particularly."
Jos White, founder of European venture capital firm Notion Capital, sold one of the earliest SaaS companies, MessageLabs, to Symantec before the acronym had even been invented.
"The term SaaS started to emerge in 2002, 2003 and we realized that's what we'd built, just because we thought it was a better way to solve the problem."
The shift to SaaS didn't happen overnight though. When terms as nebulous as "the cloud" started gaining notoriety, many veteran users were confused about why they would pay for something they wouldn't actually own.
CEO of Chartmogul, Nick Franklin, told me, "We'd sometimes call people up and they'd ask, 'Well, is there something to download?' Or, 'How do I get started?' Back then most people weren't aware of how this was going to work."
Alex Theuma, editor of SaaScribe explains that part of this was due to larger incumbents dragging their heels: "This was a big behavioral shift. When SaaS was a new category there was originally resistance from the majority. Companies like Salesforce had to do a lot of education around why subscriptions were a much better model for everybody involved."
The blossoming of the subscription economy
Then in 2007, the iPhone was born. The rise of these pocket-sized supercomputers, coupled with the rapid advancement of Internet infrastructure, is what really kicked things off. Suddenly we could access anything, anywhere.
"As the Internet infrastructure became more mature and powerful, you had this perfect storm where the client/server model started to look more and more outdated." Jos White explained "Big up front cost, low levels of satisfaction and by the time you got it set up it was out of date anyway."
The technology that changed everything had arrived. Businesses started seeing the benefits of the old subscription billing model when combined with the new potential of cloud delivery. It wasn't just utilities and media we could be paying monthly for, now users could receive almost any service instantaneously.
"Instant access brings so many benefits," Alex Theuma added. "The customer experience is so much better and users can quickly try out a service, then if it's not for them, they can stop paying for it."
"The other beauty with SaaS is you can push updates to users whenever you want. With SaaS they always have the latest and greatest version of a piece of software."
A decade down the line and the opportunities ahead
Now 10 years later and we have seen SaaS services creep into every aspect of business, from sales to accounting and everything in between. But there's more to come.
We recently polled 1,000 businesses in the UK and found more than half (53%) had at least one active SaaS subscription, while 6% had 26 or more. Yet there was still 24% that used no SaaS tools at all. This number increases when we narrow it down to smaller businesses with 41% using none at all.
So where are the opportunities for the next wave of SaaS-focused entrepreneurs in 2017 and beyond?
Nick Franklin says,"Well we're talking about third generation SaaS companies now. A lot of the early players were taking an existing market from on premise to the cloud. This is what Salesforce did for CRM. The second generation of SaaS startups then added a layer of great user experience and design to this new element. This stage has been all about consumerization and accessibility. Now we're in the third wave and focus is key. You either have to create something new or focus down on a specific vertical. Think about real time tools like Slack and Intercom that literally couldn't have existed offline. Finally there's the increasing number of API-first SaaS companies. This is where graphical UI isn't even used by all users, but the product is enabling other technologies on a company's website. Examples include sites like Twilio, Contentful and Clearbit."
Jos White believes there are also opportunities for SaaS taking advantage of new technologies just as the original movement was powered by the birth of cloud: "Now it's less data on demand and more insight on demand, using machine-learning to make the business more successful. The evolution is toward the data, insight-on-demand, fusing software with data, and artificial intelligence (AI)."
But there's one element that came up again and again in our interviews, and one I'll leave you to dwell on.
Alex Theuma puts it best, saying, "Customer centricity is key. The old legacy software didn't put the customer first and that was a big mistake. It's this focus on the customer that really kicked off the subscription economy. Learning about your customer, putting your customer first in your business is very much a pillar and even the essence of SaaS."
See you in another 10 years.  
Nicola Anderson is VP of Communications at GoCardless. With over 15 years experience in tech, Nicola heads up the comms team at GoCardless, one of the UK's fastest growing fintechs.
Never Miss a Beat: Get a snapshot of the issues affecting the IT industry straight to your inbox.
You May Also Like
---