Solutions for Skills Shortages in Data-Driven Companies
Solutions for Skills Shortages in Data-Driven Companies
Companies may have to adopt a multi-faceted approach to adding the data science skillsets that they need to succeed in business.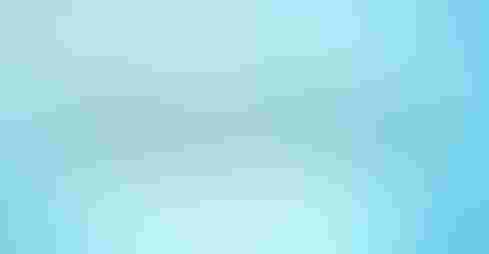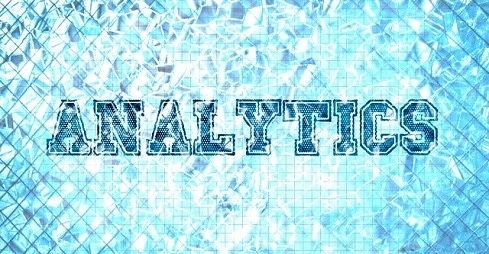 As the business value of data analysis grows, so does the demand for data analysts. Unfortunately, there is a significant shortage of candidates with truly proven skills.
Though data analyst is ranked one of the best jobs in America, business leaders face challenges hiring candidates that have the necessary skills to help them make decisions.
Compounding this problem is the reality that certain industries naturally attract top data talent. Tech companies, consulting firms and consumer-facing industries in particular may seem more appealing to applicants. This leaves other industries struggling to fill critical roles.
However, this skills shortage represents an opportunity for employees seeking to move up the corporate ladder. It also means companies may want to partner more closely with technology vendors to help bring their data analysis to the next level.
The advantages of data generalists
In today's environment, what many companies need is a data "generalist" – someone who can bridge the skills gap by strategically identifying what can be done in-house and what needs to be accomplished externally.
Facing this data science skills shortage, many companies are turning to business leaders within their existing organizations to spearhead data analysis efforts. Lacking formal training, these "citizen data scientists" often come from operations or IT backgrounds, and they're expected to outpace traditional data scientists by volume of analysis by 2019, according to Gartner.
Though they may require additional training, these power users can apply their background industry knowledge to glean valuable insights. More importantly, data generalists can manage external analytics vendors, discover new technologies to integrate, and map out new processes.
Generalists should be able to take a broad view and assess a company's strengths and weaknesses at multiple levels. With this widened perspective, generalists can better interface with business leadership, ensuring that data project priorities, timelines, and resources are aligned to larger corporate objectives.
Pair citizen data scientists with the right technology
Businesses might fill this generalist role by hiring or reassigning a full-time employee. In either scenario, more and more companies are finding value in working with data analytics vendors to build their data departments over time. Often, technology vendors can provide a much-needed external frame of reference and help companies achieve quick wins with only a limited investment.
By leveraging technology to eliminate the challenges of skills shortages, companies can better identify acute talent needs and areas of focus. This phased approach also reduces the company's headcount burden. It allows an organization to focus efforts on building a data team with very specific and realistic goals, not one that analyzes data for data's sake.
Another advantage to consider with this approach is the opportunity for employees to learn new tools and methods from vendors, which often offer training using the company's own data and feedback on problems they are trying to solve. Over time, this might create an opportunity to bring some outsourced work in-house or to tackle new data projects in other departments.
Fill the skills gap internally
For employees within an organization, the larger data skills shortage should be seen as an opportunity. Those that challenge themselves to develop their skill sets will have a leg up on their associates.
Citizen data scientists with in-depth industry knowledge and a penchant for analytics often can be very successful in driving projects that have a direct impact on performance. Over time, these business leaders gain a deeper appreciation for the work done by the data team and can offer novel ways to augment their efforts with vendors or champion a company's investment in better technology.
For example, artificial intelligence and augmented analytics tools offer great promise for data teams. Requiring less technical training to operate, these tools can empower citizen data scientists to experiment with different variables with more flexibility. They can help advanced users automate repetitive tasks, allowing them to spend more time turning data into insights. Moving forward, this technology will offer greater capacity for data teams to consider additional streams of information to make their work more effective.
The skills shortage for data scientists is not going away any time soon. Successful companies will be those that find data generalists who understand the business's unique challenges and can communicate clear, actionable insights.


With an extensive background in IT strategy and innovation, Rich Wagner has seen first-hand the power that external big data can bring to a company's financial performance. Today, as president and chief executive officer at Prevedere, Rich helps industry-leading companies to look beyond their own walls for key external drivers of financial performance. He has uniquely positioned Prevedere as a complementary solution to existing forecasting platforms by tying the right external economic factors to corporate performance. Combining the power of global data, cloud computing and predictive analytics, Prevedere drives unprecedented forecast accuracy. Under Rich's leadership, Prevedere has been named a 2017 Red Herring Global Top 100 Company, the Best Business Intelligence Reporting & Analytics Solution of 2017 by the SIIA CODiE Awards and the Most Innovative Tech Company of the Year by the 2016 American Business Awards. To learn more, visit www.prevedere.com.
Never Miss a Beat: Get a snapshot of the issues affecting the IT industry straight to your inbox.
You May Also Like
---