Sony Reveals 'Digital Paper' Tablet
Sony Reveals 'Digital Paper' Tablet
Sony sees Digital Paper, to ship in May, as a way to get paper-based processes out of legal, education, and government organizations.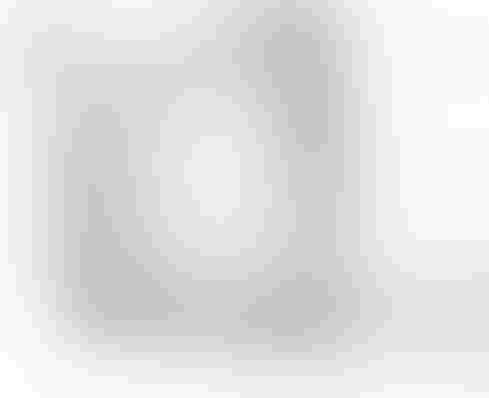 Sony showed off Digital Paper, a 13.3" tablet display that uses e-ink technology to render text and graphics, last week at the American Bar Association Techshow in Chicago.
E-ink displays have been eclipsed in the tablet market by LCD displays, the technology used in Apple's iPad and Google's Nexus tablet, but there's still demand for alternative display technologies. Amazon bought Liquavista last year to advance its Kindle hardware, and Qualcomm has been working with its Mirasol technology.
These alternative display technologies tend to be cheaper to produce, more energy efficient, and more readable in direct sunlight. They're not great for games, however. Sony sees Digital Paper as a way to attract business customers who work in paper-intensive environments, but want to move toward online workflows and business processes.
[Want to make your existing tablet more productive? See Microsoft Office For iPad: 7 Questions Answered.]
Bob Nell, director of digital paper solutions at Sony Electronics, describes Digital Paper as "a true replacement for the vast amounts of paper that continue to clutter many offices and institutions," noting that it's easy to use and optimized for reading and annotating contracts and other documents.
The ease of use comes largely from the fact that the device screen can be written on, as if it were a full-sized legal pad. Hopefully, workers have already mastered that skill.
The device accommodates social interaction, too. Its notepad feature allows notes to be shared with colleagues and clients, lessening the cost and time of printing, copying, and distributing physical documents.
Simplicity won't spare customers the cost of buying the device. Sony Digital Paper will be available for $1,100 in May. Digital Paper may be more expensive than Apple's iPad Air, but it's less in terms of weight. Digital Paper is only 12.6 ounces. It measures 9.25" wide by 12.25" tall by 0.28" deep, and can last up to three weeks on a single battery charge. It comes with 4 GB of internal memory, with a microSD card slot for adding extra capacity.
Sony is working with document management service Worldox, which has integrated Digital Paper with its document-management software. The software helps legal professionals access, annotate, and share documents securely. Sony's device displays documents as PDF files, but can convert Microsoft Word, PowerPoint, and Excel files as needed.
In 2011, InfoTrends estimated that local, state, and federal government offices used 122 billion sheets of paper a year, which amounts to about 389 sheets for every person in the US, based on current population estimates. But the research firm also notes that demand for paper is declining in developed countries.
As devices like Digital Paper proliferate, the mythical paperless office may actually become a meaningful model for environmentally proactive businesses, beyond small tech-centric startups that managed to avoid paper from the outset. But then there's the problem of e-waste once the devices become obsolete.
What do Uber, Bank of America, and Walgreens have to do with your mobile app strategy? Find out in the new Maximizing Mobility issue of InformationWeek Tech Digest.
Never Miss a Beat: Get a snapshot of the issues affecting the IT industry straight to your inbox.
You May Also Like
---