Stop Calling Them Kids: Make the Most of IT's Generational Shift
Stop Calling Them Kids: Make the Most of IT's Generational Shift
Next-gen digital talent is your most important resource. Here are three keys to ensuring that you don't mismanage it.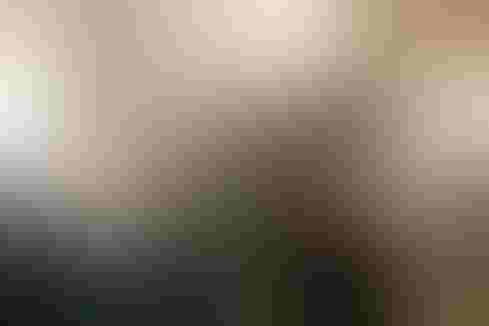 On paper, the generational shift in the workforce has reached an inflection point. So-called "Millennials" (those born somewhere between the early 80's and mid-90's) now outnumber both Baby Boomers and Gen X in macro labor statistics.
In IT, this numerical ascendancy is even more pronounced, since the first generation that grew up immersed in technology naturally gravitates more readily to technology-related work.
Much has been written about the broad implications of this generational shift in the workforce. But Boomers and GenXers leading digital transformation need to be especially smart about how they handle this generational shift, because almost nothing is more vital to business success these days than a workplace that empowers new digital talent to thrive.
Key #1: Don't be patronizing
There is a persistent and unfortunate tendency for senior IT leaders to refer to employees in their 20's or early 30's as "kids." This is understandable on some psychological level, since many of those leaders actually have offspring of their own in that age range.
But this patronizing speech and attitude must stop. These digital artisans aren't kids. They're adults who in many cases have been practicing their vocation for longer than previous generations had practiced theirs at the same age, because they often started their hands-on relationship with technology in their teens.
They're also much better at keeping up with rapidly changing technology than their more senior colleagues. In fact, a high level of comfort with constant change is as much an attribute of this generation as a high level of comfort with technology itself. The two go hand-in-hand.
So rather than viewing next-gen digital artisans as kids, it makes much more sense to view them as leaders in their own right. Yes, they need to better understand exactly how your organization works, and why decisions that seem expedient in the short term may have some problematic long-term implications. But that's just another learning curve. It is in no way an indicator of less than or sub-adult status.
Key #2: Don't over-generalize.
Some generalizations are based in cold, hard facts. The two generalizations above, for example — that next-gen tech-sector artisans grew up immersed in technology and are acclimated to relentless, fast-paced change — are objectively verifiable truths.
Other generalizations are far less credible and useful. Generalizations about personal attributes and preferences in particular can lead managers of next-gen talent astray. These generalizations are often based on research that is essentially macro, which means it is far from universally applicable to the individuals in your employ. Attitudinal research also often relies on self-reporting, which is questionable at best.
Everyone on your team is an individual and deserves to be treated as such. Not everyone born in February, 1991, has the same perspective on career, compensation, collaboration, or commitment. You cannot lump people of the same age together based on weak, fragmentary evidence -- you do not want to be that person -- at least not if you're planning on motivating and retaining the best and the brightest of next-gen digital talent.
Key #3: Invest in empowerment
Yes, next-gen digital artisans have a lot to offer your company. And, yes, not everything necessary to reap that value costs hard dollars. It certainly doesn't cost you anything to listen carefully to what they're telling you and respond appropriately.
But it will cost you something to create the kind of environment where your next-gen workforce can flexibly plug in their DevOps tools-of-choice on demand. We've found this to be particularly true in the mainframe world, where traditional tools and processes are like garlic to a vampire for next-gen artisans whose experience and excellence at agile/iterative development are sorely needed.
We have found that the COBOL programming language actually isn't an obstacle for them at all. What they do need, however, is a self-service environment where they can quickly and easily develop, test, and deploy new digital deliverables, unconstrained by obsolete, waterfall-bound tools.
Even more importantly, you empower next-gen artisans when you give them genuinely interesting work that solves customers' real-world problems. That's at the core of next-gen tech culture. If you don't give your next-gen talent meaningful, challenging work to do, they'll feel disrespected and will quickly get bored. Then they'll leave you -- mentally first most likely, and then physically.
The best and brightest of your next-gen staff are also likely to leave if they see no way up. And who can blame them? If they have the skills and ambition to become leaders, they deserve a path to leadership. It's your job to make sure that path is there for them.
The successful ongoing digital transformation of your business is entirely contingent on your ability to attract, retain, motivate, and empower next-gen digital talent. So don't patronize or excessively generalize about that talent. Empower it and make that empowerment a top priority. Your future depends on it.
Never Miss a Beat: Get a snapshot of the issues affecting the IT industry straight to your inbox.
You May Also Like
---